Despite special counsel Robert Mueller's finding that there was no collusion between Donald Trump's 2016 campaign and Russia, more than half of Americans say they definitely won't be voting for the president in 2020.
Fifty-three percent of voters say they will "definitely will not" cast their ballot for Trump if he is the Republican Party's nominee, according to a new poll by Quinnipiac University.
About 30 percent of those surveyed said they "definitely will" vote for the president in his re-election bid, and about 13 percent said they'll "consider" voting for him. Of those who are definitely supporting Trump, 77 percent identify as Republican, 21 percent identify as independent, and 1 one percent are Democrats.
The survey was conducted as Mueller gave the Justice Department his final report on his team's nearly two-year investigation into Russian election meddling and possible collusion with the Trump campaign. While the full report has not been made public, Attorney General William Barr gave Congress a four-page summary of the key findings on March 24.
"The investigation did not establish that members of the Trump Campaign conspired or coordinated with the Russian government in its election interference activities," Barr wrote in his letter to lawmakers.
However, according to the attorney general, Mueller did not come to a final determination on whether Trump obstructed justice during the probe. Barr and Deputy Attorney General Rod Rosenstein said there was insufficient evidence to bring a charge against the president.
Trump and his Republican allies celebrated Barr's summary, which they claim completely clears the president of any wrongdoing. White House press secretary Sarah Huckabee Sanders called the report summary a "complete and total exoneration" of the president. Trump even went so far as to say that Mueller acted "honorably" throughout the investigation, which he had repeatedly attacked as a rigged "witch hunt."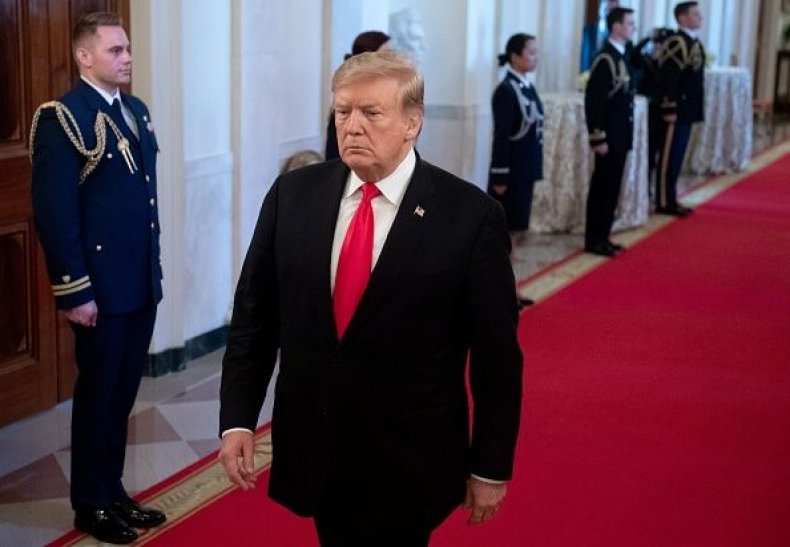 While the dark cloud of the Mueller investigation has been lifted from Trump's presidency, the Quinnipiac survey showed that his Democratic rivals are gaining popularity in the 2020 race.
According to the poll, liberal voters are most excited about former Vice President Joe Biden, Senator Bernie Sanders and former Representative Beto O'Rourke. While Sanders and O'Rourke have announced their candidacies, Biden has yet to make a decision on whether he will run.
Nearly 30 percent of Democrats said Biden was their top choice. The former vice president was followed by Sanders, with 19 percent, and O'Rourke, with 12 percent. Senator Kamala Harris was next, earning the support of 8 percent of Democrats and Democratic leaners.
With the conclusion of the special counsel's investigation, Democrats in Congress are calling for the entire report to be made public. House Democrats have set a deadline for Attorney General Barr to release Mueller's findings by April 2.
But Barr is expected to miss that deadline. Speaking with Jerry Nadler, chairman of the House Judiciary Committee, the attorney general said it would be "weeks, not months" before lawmakers can see the report.