More Than Half of Americans Would Support National One-Month Lockdown: Poll
Most Americans would support a one-month-long lockdown in order to curb the spread of COVID-19, recent poll data indicated.
As the U.S. enters what President-elect Joe Biden has referred to as a "dark winter," cases of COVID-19 have increased nationwide. In response, some states have enacted business closures and restrictions in the number of individuals that can gather together. Despite the ongoing COVID threat, Biden has said that his coronavirus response plan does not include a nationwide lockdown.
"I'm not going to shut down the economy," Biden said in November. "I'm going to shut down the virus."
"There is no circumstance which I can see that would require a total national shutdown," Biden told reporters. "I think that would be counterproductive."
Despite Biden's reluctance, some Americans believe that staying at home for one month may not be such a bad idea. According to a poll released by Vox and Data for Progress on Thursday, 52 percent of likely voters said they would support a one-month lockdown.
That poll result jibes with the results of a November YouGov poll in which 64 percent of Americans would support a temporary lockdown in their states. While 87 percent of Democrats polled would be in favor of the lockdown, only 30 percent of Republicans that participated in the poll supported the idea.
Newsweek reached out to the Biden transition team for comment.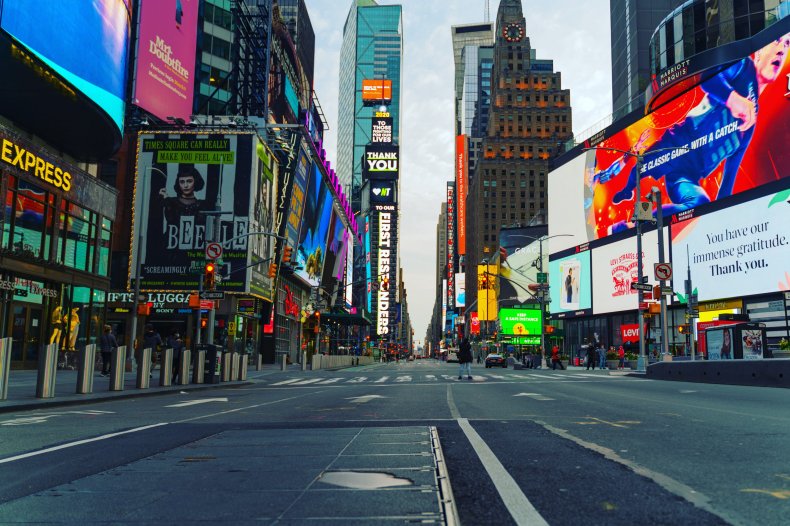 Locking down the entire U.S. during the COVID-19 surge may not happen, according to infectious diseases expert Dr. Anthony Fauci.
"We're not going to get a national lockdown," Fauci told CNN in a November interview. "I think that's very clear. But I think what we're going to start seeing in the local levels, be they governors or mayors or people at the local level, will do, as you said, very surgical-type of restrictions, which are the functional equivalent of a local lockdown."
California's rise in cases caused Governor Gavin Newsom to institute stay-at-home orders in December that affected approximately 98 percent of the state's population. Newsom's decision was based on the number of beds available in intensive care units in regions of the state. If the ICU capacity in a region fell below 15 percent, the region went on lockdown.
Newsom indicated that many regions of the state, where the stay-at-home orders were slated to expire in December, would have to wait a little longer for the lockdown to end. "Based upon all the data," Newsom said, "it's very likely that we're going to extend the stay at home order."
According to the California Department of Public Health, capacity in ICUs across the state was only 1.1 percent. Only 1,373 ICU beds were available statewide.
As of Thursday, the U.S. had reported 18,586,874 positive cases of COVID-19 with 328,095 fatalities attributed to the virus, according to information from Johns Hopkins University.