More Than Half of Low Income Americans Will Struggle to Pay Bills This Month: Poll
A majority of lower income Americans will have trouble paying bills this month as confidence in the U.S. economy has slumped amid the COVID-19 pandemic.
New polling data released by the Pew Research Center on Tuesday showed that 53 percent of lower-income U.S. adults said they would have trouble paying some of their bills this month.
The survey also revealed that less than a quarter (23 percent) of Americans believed the national economy was in a good or excellent condition, down 34 points on the start of 2020.
Asked whether they could pay all of their bills in full or only some this month, 32 percent of all respondents said they would not be able to pay for every bill—up from 24 percent in a typical month.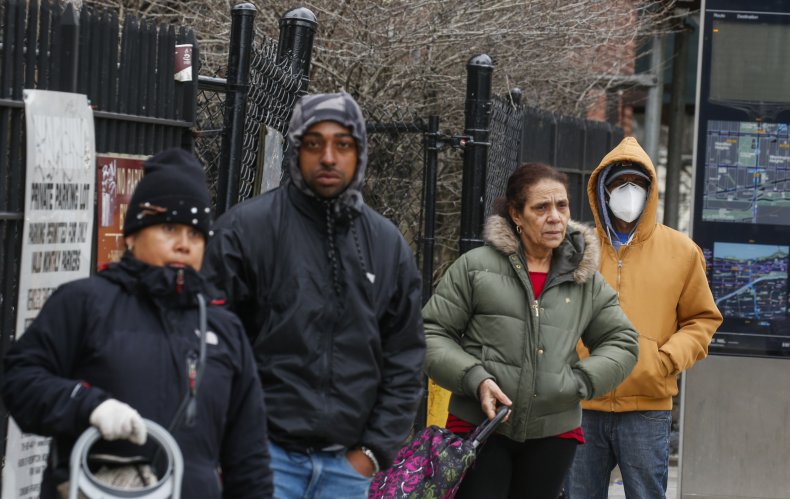 Among lower income Americans, 44 percent said they cannot pay some bills in an average month—meaning the proportion is up by nine points this month.
Middle class U.S. adults were more confident about being able to pay bills this month, with 73 percent saying they would be able to pay everything in full while 26 percent said they could not cover some of their outgoings.
In a typical month, less than two in ten (19 percent) report difficulties with paying some of their bills.
Americans reported their growing struggles to pay bills and lower confidence in the state of the U.S. economy as the economic shock of the coronavirus pandemic continued to decimate the jobs market.
Initial jobless claims reached a four-week total of 22 million in the week ending April 11, with the Bureau of Labor Statistics revealing last week that unemployment rates increased in 29 states in March.
Bloomberg also reported that economists fear a 20 percent unemployment rate could become a reality this month, placing the U.S. economy in a situation unlike anything since the Great Depression.
Pew Research Center pollsters found that 43 percent of U.S. adults or someone in their household had lost their job or taken a pay cut as a result of the coronavirus pandemic.
Lower income Americans were disproportionately impacted by pay cuts and job losses, with more than half (52 percent) saying they were unemployed or on less pay since the COVID-19 outbreak. By comparison, 32 percent of upper income Americans reported losing their job or taking a pay cut.
U.S. adults on lower pay were also far less likely to have "rainy day funds" to fall back on in a crisis, the Pew Research Center found.
Only 23 percent of Americans on a lower income said they would have funds to cover expenses during a three-month emergency, while 48 percent of middle income and 75 percent of higher income survey respondents said the same.
Asked how they would be spending their stimulus checks once they arrived, 71 percent of lower income Americans said they would be using them to pay bills and essential expenses. A further 11 percent said their check would go toward paying off existing debts.
The Pew Research Center poll surveyed 4,917 U.S. adults between April 7 and April 12.