Muslim Children Twice As Likely to Be Bullied, New Report Finds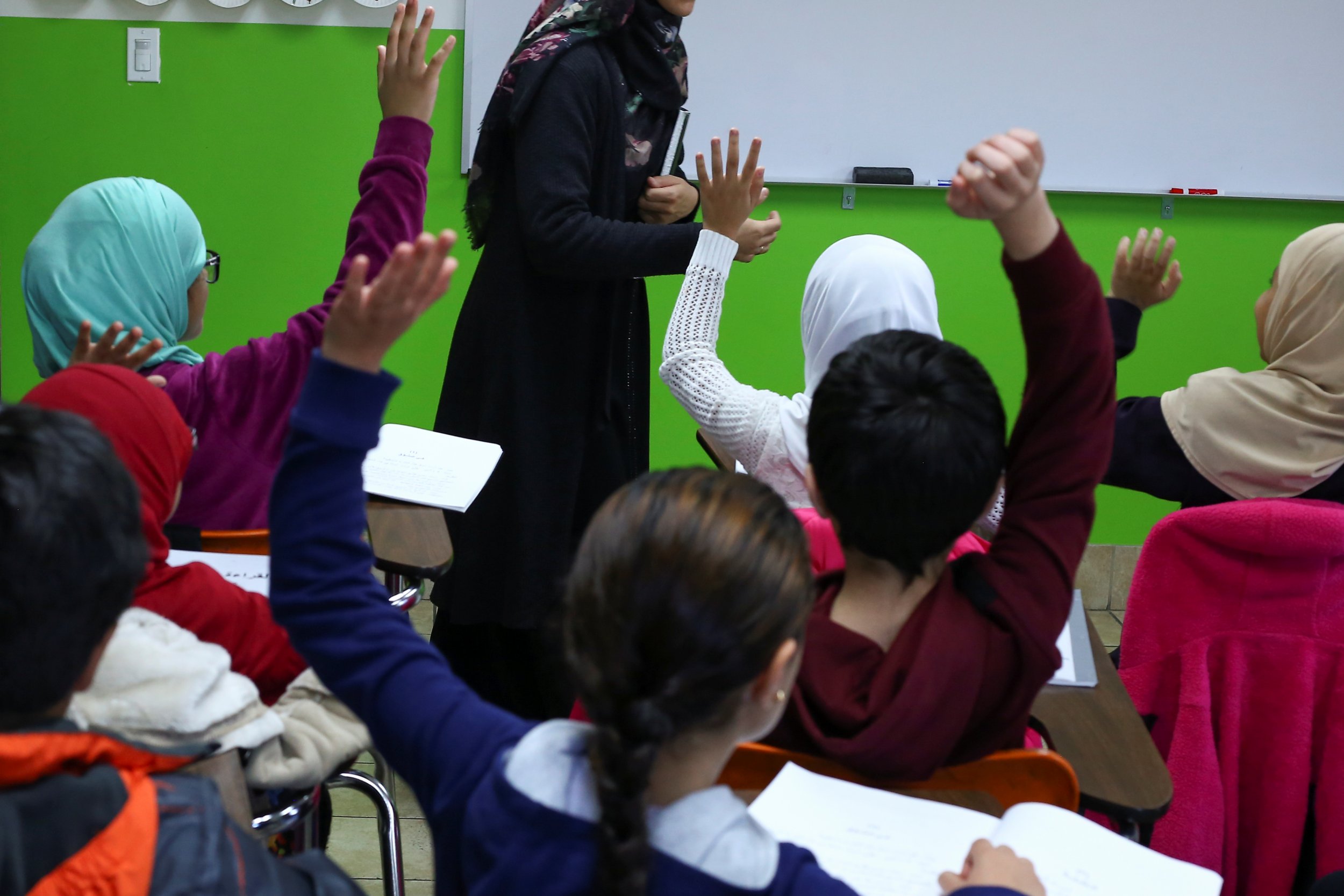 Incidents of bullying against Muslim students, from hijab pulling to cyberbullying, have climbed, according to a 2017 school bullying report by the Council on American Islamic Relations—and experts say Islamophobic rhetoric from the U.S. election in 2016 played a role.
The study found that out of 1,041 Muslim students ages 11 to 18, more than half reported being bullied and feeling less comfortable at school. The report, performed by four California branches of CAIR including in Los Angeles and San Diego, discovered that only 69 percent of students felt comfortable in school, down from 83 percent in 2014.
"California has made a lot of progress, unfortunately, the 2016 and 2015 campaigns for presidential nomination did create setbacks to those," Marwa Rifahie, civil rights attorney with CAIR Los Angeles, told Newsweek. "You did have harmful rhetoric not just against the Muslim community but a lot of communities."
Several students have reported hijab pulling incidents since the 2016 election. In Minnesota, the family of a student reported to their local CAIR chapter that their daughter's hijab had been pulled and thrown to the ground. The CAIR survey reported that 36 percent of respondents said they had their hijabs tugged, pulled or offensively touched, which is up 7 percentage points from 2014. Rifahie said parents fearing for their daughters have begun telling them not to wear their hijabs to school.
A study published by the Institute for Social Policy and Understanding in May reported that 42 percent of Muslims with children in K-12 schools said their children had been bullied for their religious beliefs, while 23 percent of Jewish parents said the same occurred.
This is the first year CAIR has polled students on the whether they have experienced faith-based harassment online. Muslim students responded that they often see their peers posting about their faith on social media with 57 percent of students saying that their peers have made offensive remarks online.
"People are more emboldened online," Rifahie said. "Students are going to school now knowing what their peers really feel about their faith."
The group also added new questions to their yearly survey including how students are affected by witnessing a bullying incident. One question asked students if they knew someone at school who had been "made fun of, verbally insulted or verbally abused for being Muslim?"
Advocates say President Donald Trump, who has called Muslims everything from a "sickness" to "ISIS" is to blame for the rise in faith-based harassment.
"Even those who are bystanders and observing an event of bullying happening, their mental health gets impacted," Farha Abbasi, founder of the Muslim Mental Health Conference and Michigan State University professor, said.
Abbasi has already seen the negative effects of bullying on Muslim students. She has found that students exposed to repetitive discrimination respond in several different ways: they become defensive or "overtly Muslim," disassociate and prefer not to be identified as Muslim, or disconnect from both American and Muslim culture.
"These kids are born with a target to the forehead; they are constantly hearing things in the media," Abbasi said.
As of 2015, the Pew Research Center reported that there were about 3.3 million Muslims living in the U.S.