More Than Half of U.S. Homeowners Worried About Making Mortgage Payments Due to Coronavirus
More than half of American homeowners are worried about making upcoming mortgage payments due to the new coronavirus pandemic, according to a new report.
The report was published by BankRate.com and surveyed 4,026 U.S. adults, including 1,328 mortgage borrowers and 1,234 auto loan borrowers.
The report shows that more than half, 54 percent, of mortgage loan borrowers were concerned about their ability to make upcoming payments. The report found the same percentage for those who have to make auto loan payments.
Of the 54 percent, 17 percent of mortgage loan borrowers said that they were "very concerned," 18 percent said they were "somewhat concerned," and 20 percent said that they were "slightly concerned."
The report found that across different age groups, millennials (ages 24 to 39) expressed the highest level of concern, 70 percent, in their ability to complete their mortgage payments over the next three months.
This level of concern decreased when looking at those in the Gen X bracket (ages 40 to 55) as well as baby boomers (ages 56 to 74). According to the report, 56 percent of the Gen X-ers voiced their concern in their ability to make upcoming mortgage payments, while 43 percent of baby boomers answered similarly.
"The concern about [the] ability to make upcoming mortgage or car loan payments comes as thirty million Americans have filed for unemployment in the past six weeks," Greg McBride, chief financial analyst at Bankrate, told Newsweek. "We've gone from the lowest unemployment rate in 50 years to the highest unemployment rate since at least World War II, and possibly the Great Depression, in two months."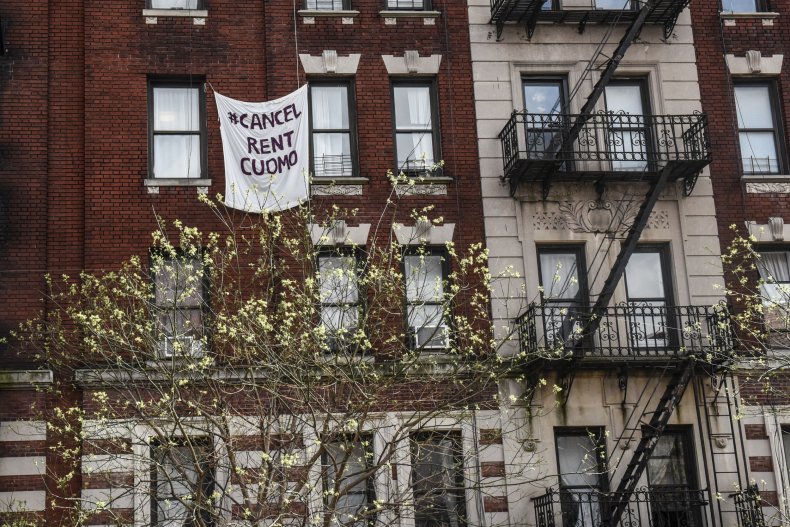 Despite the level of concern among Americans in their ability to make upcoming mortgage payments, the BankRate report found that less than half, 40 percent, of this group have reached out to their mortgage lenders to discuss payment relief options.
The report found a number of reasons why people have not contacted their mortgage lenders, with 18 percent saying they didn't know it was an option, 11 percent said they haven't gotten around to it and 5 percent said they were waiting for their lenders to contact them.
On the other hand, among concerned mortgage borrowers who have contacted their lenders, 43 percent said they successfully received payment relief, while 25 percent said that they were unsuccessful.
The report found that across different age groups, millennials showed the highest percentage of concerned mortgage borrowers that had reached out to their lenders for payment relief, 60 percent. In comparison, only 29 percent of Gen X Americans said they contacted their lenders while 17 percent of baby boomers said the same.
In the report's press release, McBride spoke about the importance of asking for payment relief during a time like the coronavirus pandemic.
"For households struggling financially due to the pandemic, payment relief is available, but you have to ask for it," said McBride. "Make this a top priority as forbearance can ease the strain of what may well be two of the biggest components of the household budget."
While speaking to Newsweek, Rakesh Gupta, associate professor of decision sciences and marketing at Adelphi University in New York, suggested that Americans should be more "proactive," with their finances and ask their lenders for payment relief.
"When it comes to money matters, many Americans tend to shy away from taking realistic look at their finances. They don't want to be proactive," Gupta told Newsweek. "It is always a good idea to be proactive. I would suggest that homeowners contact their lenders for reasonable accommodation in payment terms. The worst that can happen is that the lender will say no. The lender cannot modify their mortgage on the basis of an inquiry."
5/6/20, 1:42 p.m.: This story has been updated to correct a misspelling of Professor Gupta's name.