More Hollywood Actors Are Going Full-Frontal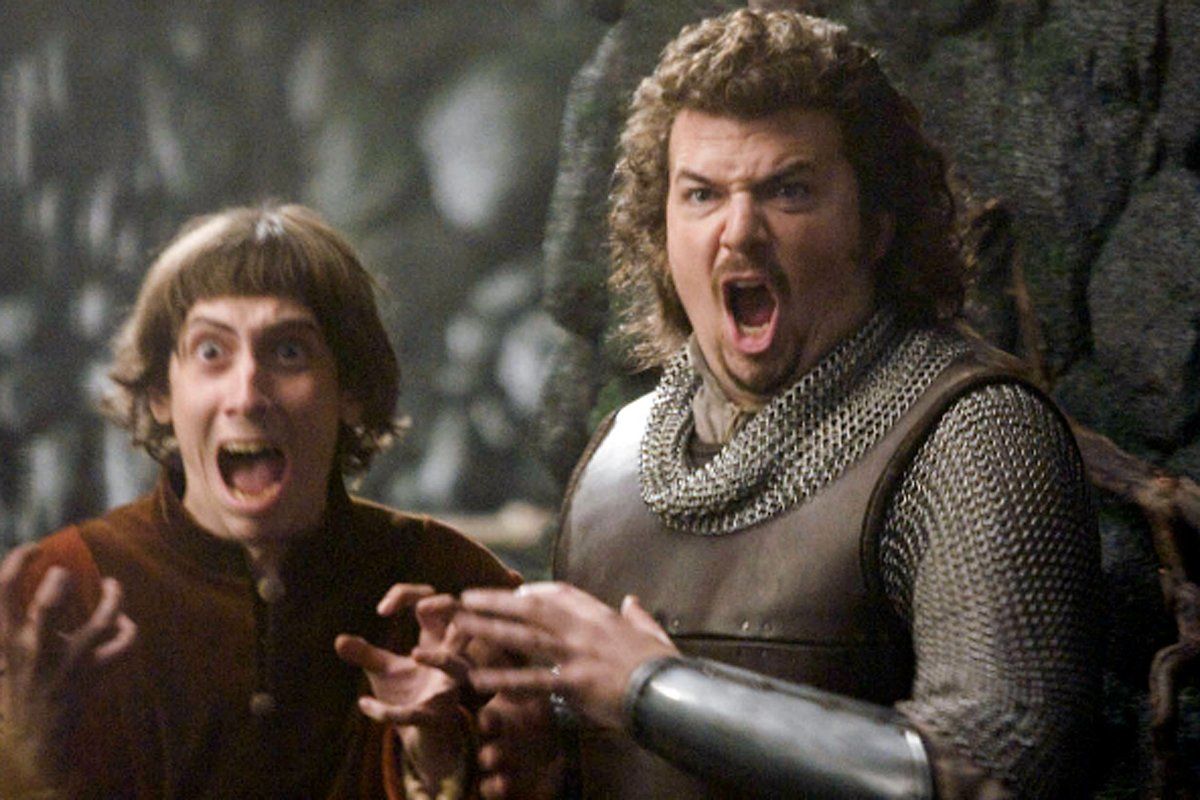 A film's success rises or falls on the smallest of details. And so it was that the director of this month's medieval stoner comedy Your Highness found himself in a boardroom with the suits at Universal Studios, discussing every last facet of his minotaur's manhood. How to light the half-man/half-bull's prosthetic appendage? How large should the dimensions be? And what would the anatomy suggest about the beast's religious leanings? "We took the leap, culturally, and we circumcised him," the director, David Gordon Green, explains.
Yes, much has changed in Hollywood since Clark Gable pushed the boundaries of taste by appearing without an undershirt in 1934's It Happened One Night. For decades the dividing line between an R and an X rating was decidedly phallic-shaped. Not anymore. Male genitalia are getting unprecedented screen time at the multiplex and all over premium cable. "Male nudity has a humorous value because it's taboo," says Green, whose film garnered an R. "There's a gracefulness to the female form that's subject to this Last Tango in Paris, Jayne Mansfield–type of adoration. Where guys just don't get the same shot. So that, for me, is where it's ripe to come in and pull the pants down."
Full-frontal dude-ity isn't limited to visual punchlines in comedies like Forgetting Sarah Marshall and this summer's The Hangover Part II. Male genitals (or, to use the now popular Hollywood vernacular, "peens") are cropping up across the cultural grid, on cable shows like Starz's Spartacus: Blood and Sandand HBO's Game of Thrones, and in blue-chip Broadway fare like Equus, where Daniel Radcliffe showed he's more than just Harry Potter. Over the years, A-list actors like Richard Gere, Tom Cruise, and Ewan McGregor have also played the full-monty card to establish their dramatic bona fides, but the full-frontal shots were fleeting. Now nude guys get much more hang time.
Take the Showtime reality series Gigolos, which follows the sexploits of high-priced male escorts plying their trade in Las Vegas. Even when the men aren't shown servicing their female clientele, the show features no shortage of man parts. "Depending on your perspective and upbringing, more male nudity can be viewed as less repressed and more balanced with what we see of women," says Gigolos executive producer Jay Blumenfield. "Or it can be a sign of the coming apocalypse. Our feeling is that a naked body is nothing to be ashamed of."
The trend has Hollywood directors facing the kinds of casting decisions that used to bedevil their porn-making brethren. For a sequence in March's raunch comedy Hall Pass, Owen Wilson's doofus character passes out in a gym hot tub and is revived by a naked man in the locker room. The nude guy was a small part, but the movie's directors, Bobby and Peter Farrelly, had to vet reams of actors' photos to find someone who, uh, fit the bill. Once they'd found their man and were shooting the sequence, Wilson began to fret about photos of the scene leaking from the set. "That was Owen's biggest fear in doing that scene," Bobby Farrelly says. "Someone's going to snap a picture of that on their phone, and it was going to get out before the movie was released. At least now there's context for him hanging out with this giant penis."