A Boston man fighting for his life at Brigham and Women's Hospital has been removed from the heart transplant list for refusing to get the COVID-19 vaccine.
David Ferguson has spoken out on the behalf of his 31-year-old son DJ who is no longer eligible for the transplant according to hospital policy.
"It's kind of against his basic principles; he doesn't believe in it," Ferguson told WBZ. "It's a policy they are enforcing and so because he won't get the shot, they took him off the list of a heart transplant."
Brigham and Women's released a statement saying, "And like many other transplant programs in the United States – the COVID-19 vaccine is one of several vaccines and lifestyle behaviors required for transplant candidates in the Mass General Brigham system in order to create both the best chance for a successful operation and also the patient's survival after transplantation."
DJ Ferguson remains at Brigham and Women's Hospital while his family is unsure what they plan to do next. And Ferguson isn't the first patient to be denied an organ transplant due to vaccination status.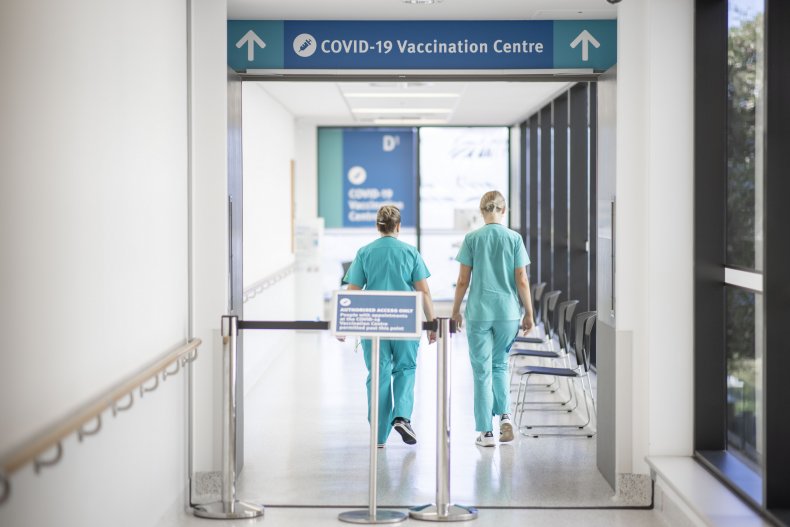 A man seeking a kidney transplant has also been denied a place on the active transplant list because he chose not to get vaccinated.
Shamgar Connors, 42, is a patient at University of Virginia Hospital who is now listed as "inactive" on the list for a life-saving kidney transplant. Connors said his entire family had COVID-19 and doesn't believe he needs the vaccine.
"I'd rather die of kidney failure," Connors told Dr. Karen Warburton after she asked if he was willing to receive the vaccine, according to Fox News Digital.
Similarly, a Colorado woman was denied a kidney transplant because she refuses to get the vaccine for religious reasons.
Leilani Lutali said she would not get vaccinated because of the role that fetal cell lines have played in vaccine development, according to the Associated Press.
"As a Christian, I can't support anything that has to do with abortion of babies, and the sanctity of life for me is precious," she said.
The Los Angeles County Department of Public Health put out information regarding fetal cells explaining, "some of the COVID-19 vaccines used cells originally isolated from fetal tissue, some of which were originally derived from an aborted fetus."
The department emphasizes that fetal cell lines may have been used to develop and manufacture COVID-19 vaccines, the vaccine themselves do not contain any cells from aborted fetuses.
Despite the reasoning, hospitals and transplant centers are standing their ground on patient vaccination status. Other transplant centers in Washington, Vermont, Massachusetts and Alabama have policies requiring that recipients be vaccinated, according to reports.
About 63 percent of the U.S. is fully vaccinated against COVID-19, according to the Centers for Disease Control (CDC). Just over 75 percent of the U.S. population has received at least one dose of the vaccine.
The American Society of Transplantation (AST) recommends all eligible children and adult transplant candidates and recipients are vaccinated, especially prior to the procedure.
"We support the development of institutional policies regarding pre-transplant vaccination," AST said in a statement. "We believe that this is in the best interest of the transplant candidate, optimizing their chances of getting through the perioperative and post-transplant periods without severe COVID-19 disease, especially at times of greater infection prevalence."
Uncommon Knowledge
Newsweek is committed to challenging conventional wisdom and finding connections in the search for common ground.
Newsweek is committed to challenging conventional wisdom and finding connections in the search for common ground.