More Independent Voters Are Opposed to Biden Running in 2024 Than Trump
Most independent voters don't think Joe Biden or Donald Trump should run for the White House in 2024, according to a new poll.
But among independents, a key demographic in last year's presidential race, more are opposed to Biden seeking another term than those opposed to Trump doing the same.
The Morning Consult/Politico survey, released Wednesday, found 59 percent of independent voters said Trump shouldn't run for president again, compared with 67 percent who said Biden shouldn't seek reelection.
Independent voters were a key factor in Biden's electoral win in 2020, as the voting bloc favored him by more than a dozen points. Trump had won the demographic by 4 points when he ran against Hillary Clinton in 2016.
Biden's support from independents has declined over the past few months amid the chaotic military withdrawal from Afghanistan, rising inflation and supply chain problems.
Roughly one-third, or 37 percent, of independents approve of how Biden is handling his job, according to the new poll, while 59 percent disapprove.
But a majority of independents surveyed had an unfavorable view of both Biden and Trump. Sixty percent of those voters said they viewed Biden unfavorably, compared with the 56 percent who had a negative view of Trump.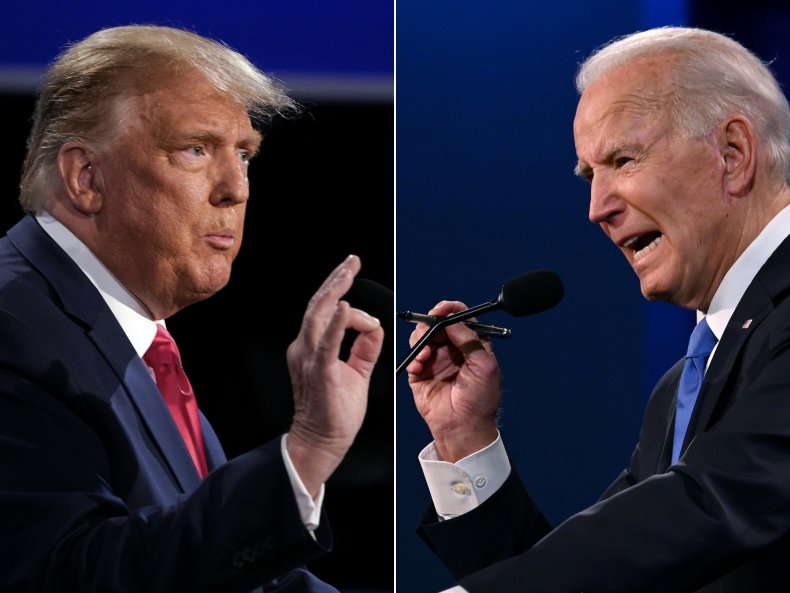 Biden has said he will seek a second term in 2024. The White House confirmed his plans last month, saying he intends to run again.
If Biden doesn't run for president again, most of the voters surveyed said they would vote for Vice President Kamala Harris in a primary election. Thirty-one percent of voters backed Harris, while Transportation Secretary Pete Buttigieg had the second-most support, with 11 percent. A quarter of those polled said they're not sure which candidate they'd vote for in the primary.
Trump has repeatedly teased that he intends another White House bid since he left office in January but hasn't made any official announcement.
In September, Trump added to the speculation by telling podcaster David Brody that only a "bad call from a doctor" could keep him away from the campaign trail.
"That happens with people," Trump said during the appearance on Brody's show. "Things happen through God. They happen, but I feel so good, and I hate what's happening to our country."
Polling conducted last month by Fabrizio, Lee & Associates for Trump's Make America Great Again Committee found Trump beating Biden in key swing states in a hypothetical 2024 matchup.
Morning Consult and Politico surveyed 1,998 registered voters between December 11 and 13. The poll's margin of error is plus or minus 2 percentage points.