More Lawyers Refuse to Work for Donald Trump on Russia Investigation
More white-collar lawyers have refused to defend President Donald Trump from special counsel Robert Mueller's Russia investigation as the president searches for a replacement for attorney John Dowd.
On Monday (26 March) the international law firm Winston & Strawn said two of its partners were approached to join Trump's personal legal team fighting back against Mueller's probe.
Both former federal prosecutors Tom Buchanan, a partner at the firm's Washington office, and Dan Webb, a Republican defense lawyer and co-executive chairman at the firm, declined the job.
"They were unable to take on the representation due to business conflicts. However they consider the opportunity to represent the President to be the highest honor and they sincerely regret that they cannot do so," the firm said in a statement to reporters. "They wish the president the best and believe he has excellent representation in Ty Cobb and Jay Sekulow."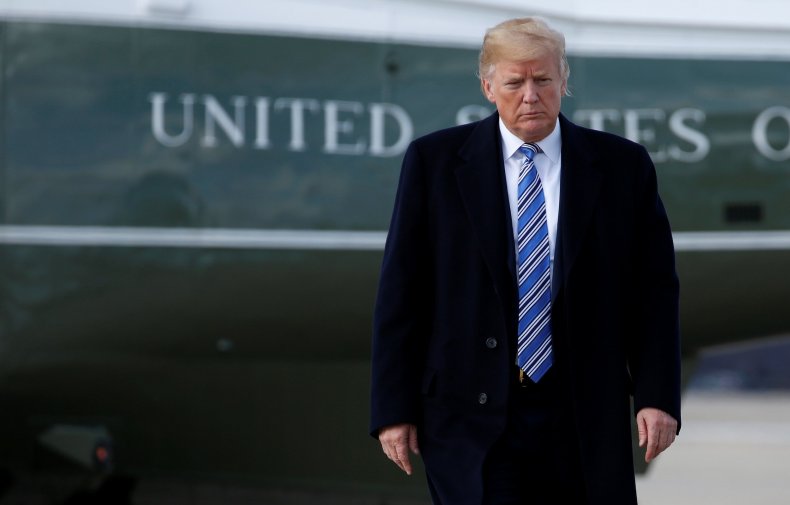 Cobb represents the White House in the Mueller probe, making Sekulow the only lawyer left on Trump's personal legal team mounting a defense against the investigation. Trump has been searching for new lawyers to join the team following the departure of his lead attorney, John Dowd, last week.
Days before his resignation, Dowd said that Mueller's investigation should be shut down. It is examining allegations the Trump campaign worked with Russia to interfere in the 2016 election and that Trump obstructed justice by attempting to quash investigations into the matter.
Trump was working to bring in Washington legal couple Joseph diGenova and Victoria Toensing ahead of Dowd's departure. But on Sunday, Sekulow said in a statement that both had conflicts that wouldn't allow them to represent the president. They are representing other clients in the Russia investigation.
Read more: Trump lawyer Michael Cohen made "illegal" campaign contribution with Stormy Daniels payoff, says former FEC chairman
"We thank the president for his confidence in us, and we look forward to working with him on other matters," diGenova and Toensing wrote in a joint statement Sunday.
"Many lawyers and top law firms want to represent me in the Russia case… don't believe the Fake News narrative that it is hard to find a lawyer who wants to take this on," Trump wrote on Twitter Sunday. "Fame & fortune will NEVER be turned down by a lawyer, though some are conflicted," the president continued, adding "I am very happy with my existing team."
The shakeup in Trump's legal team comes as Dowd and Sekulow were negotiating the terms of an interview between the president and Mueller.
Trump has continued to seek advice on the Russia investigation from his long-time attorney Marc Kasowitz, who was replaced by Dowd last summer.
The president has sought legal representation throughout Washington, but many law firms and lawyers have declined to represent him.