Orlando Shooting: The U.S. Must Do More To Stop Firearms Falling Into the Hands of Extremists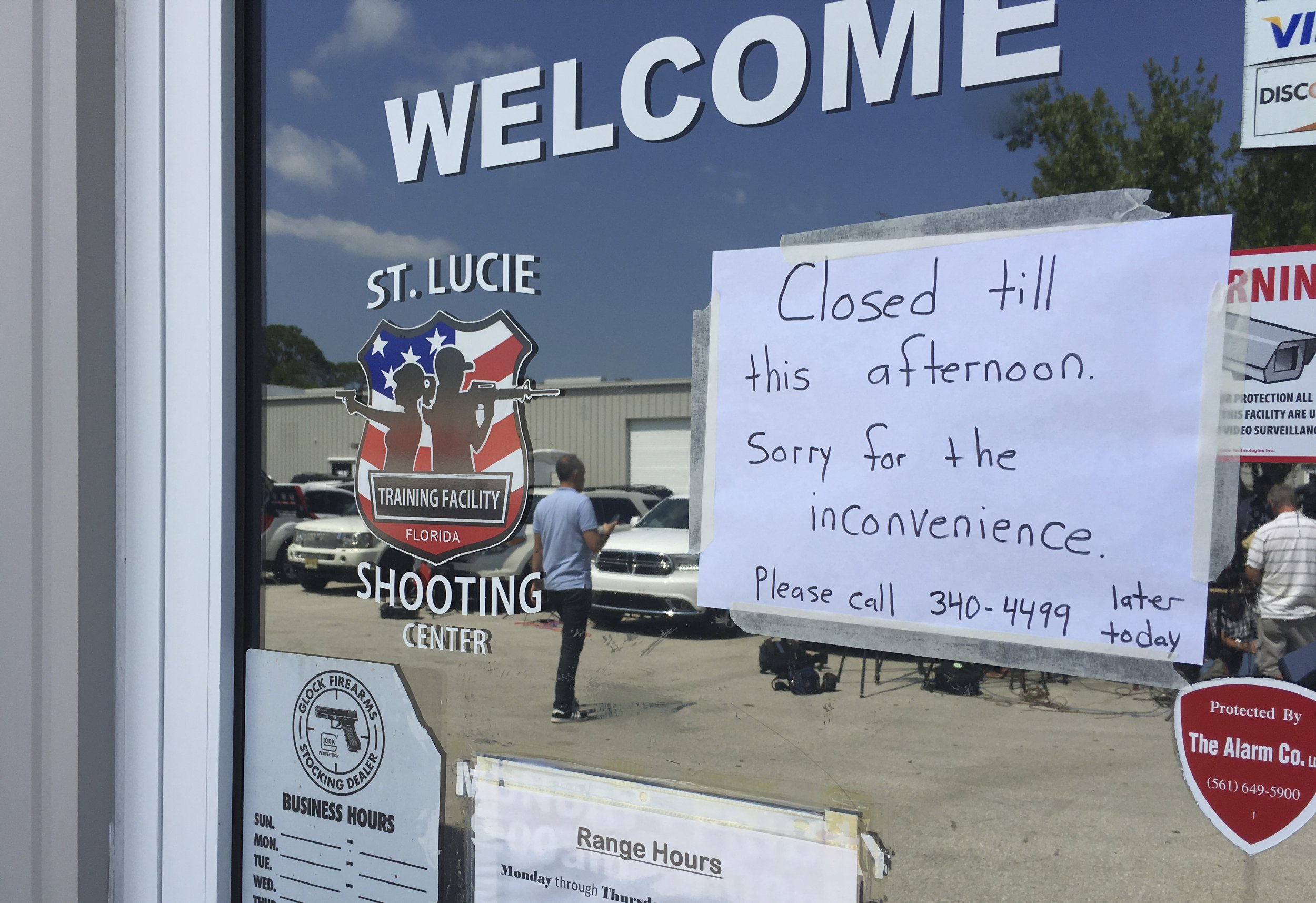 While there are many similarities between the horrific nightclub attack in Orlando, and the shooting and suicide bomber assaults in Paris that left 130 innocent people dead, there is one significant difference—in Orlando the firearms were legally purchased and possessed.
Without wishing to enter into the ongoing debate in the United States about the pros and cons of increasing the regulation of firearms ownership, it is clear that there is one area where there is common consensus, and that is that everything possible needs to be done to stop firearms ending up in the hands of people who are likely to use them to commit a crime or an act of terrorism.
One of the most important factors in ensuring that firearms are controlled is having an effective system to register and license their possession and use, and to ensure that both the initial and ongoing criteria for being allowed to possess a firearm is resolute enough to minimize the chances of people who pose a threat to society being authorized to possess a gun.
Omar Mateen apparently carried out his attack with guns that were legally purchased, including a highly powerful assault rifle. It would appear that the FBI had, on more than one occasion, interviewed Mateen about his possible connections to terrorism. Despite this, the FBI and the U.S. federal government would have been powerless to stop Mateen buying a firearm legally. Why? Because it would have been against the constitution to do so.
Newsweek subscription offers >
Having been involved in the prevention and detection of gun crime for many years, Arquebus Solutions has learnt that it is vital to have an effective means of intelligence development and sharing that can identify emerging threats and risks posed by individuals, crime gangs and terrorist organizations. It is vital that law enforcement organizations be supported by appropriate legislation that seeks to not only prosecute those who are involved in the use of illegal firearms, but also those who are involved in their illegal supply and distribution.
We know that the threat posed by illegal firearms is multi-faceted, from their use in terrorist attacks and crime to the way that they are used by organized crime groups to facilitate other areas of criminality, such as the illicit drug supply market.
By example, the market in illegal firearms in Europe is relatively contained, and as such affords an opportunity to make a significant impact upon the supply and availability of firearms to the illegal marketplace.
Despite the relative difference in scale between Europe and the U.S. regarding the availability of firearms, it is our belief that what is required is the development of a 'ballistic intelligence' system of work that brings together all available information on the criminal use of firearms in fast time. This information can then be communicated to law enforcement partners to help not only detect crimes, but more importantly to prevent them from happening in the first place.
Newsweek subscription offers >
When a gun is discharged it leaves a series of marks on the discharged bullets and cartridge cases that can identify them as having come from that specific gun. By analyzing bullets and cartridge cases recovered from shooting incidents via an automated ballistics identification system, it is possible to establish whether the same gun has been used on more than one occasion. This can be done in as little as a few hours. And this provides a foundation that allows analysts to develop intelligence about the way that crime guns are being moved around geographically, where they are produced and how they got into criminal hands—and, more importantly, where that crime gun might be.
This process is supported by traditional forensic processes such as the recovery of DNA and fingerprints. Intelligence from police and security agency sources is also combined to provide a comprehensive intelligence picture that is capable of driving pro-active operational activity to identify and close down illegal supply networks, and identify emerging threats from individuals, crime groups or terrorists.
The recent European Union funded EFFECT project has strongly recommended the widespread use of ballistic intelligence both in the EU area and within the south eastern Europe region where there is estimated to be in excess of 3.6 million post-conflict firearms still in circulation. The EFFECT project also recommends establishing a 'Firearms Focal Point' (FFP) in each country and then networking the ballistic intelligence from each FFP through Europol to develop an integrated body of intelligence that can be used to minimize the threat posed by illegal firearms.
With this in mind, is now the time to consider whether sensible gun control really is so unachievable in the U.S.? By putting increased emphasis on restricting legal access to firearms to potentially dangerous individuals, and developing an integrated ballistics intelligence capability, it should be possible to make society a safer place while allowing citizens to possess firearms if they wish.
By the time you wake up tomorrow, an average of 36 Americans will have lost their lives through gun violence. Sadly, as has been demonstrated in Orlando, Sandy Hook and Virginia Tech, this number includes school children, young people on a night out and students building a better life for themselves through education. Surely something has to change?
Paul James is a director of Arquebus Solutions, a U.K. company that operates internationally and provides consultancy, training and managed forensic services in tackling gun-enabled crime. He was the previous head of the U.K.'s National Ballistics Intelligence Service.
Orlando Shooting: The U.S. Must Do More To Stop Firearms Falling Into the Hands of Extremists | Opinion