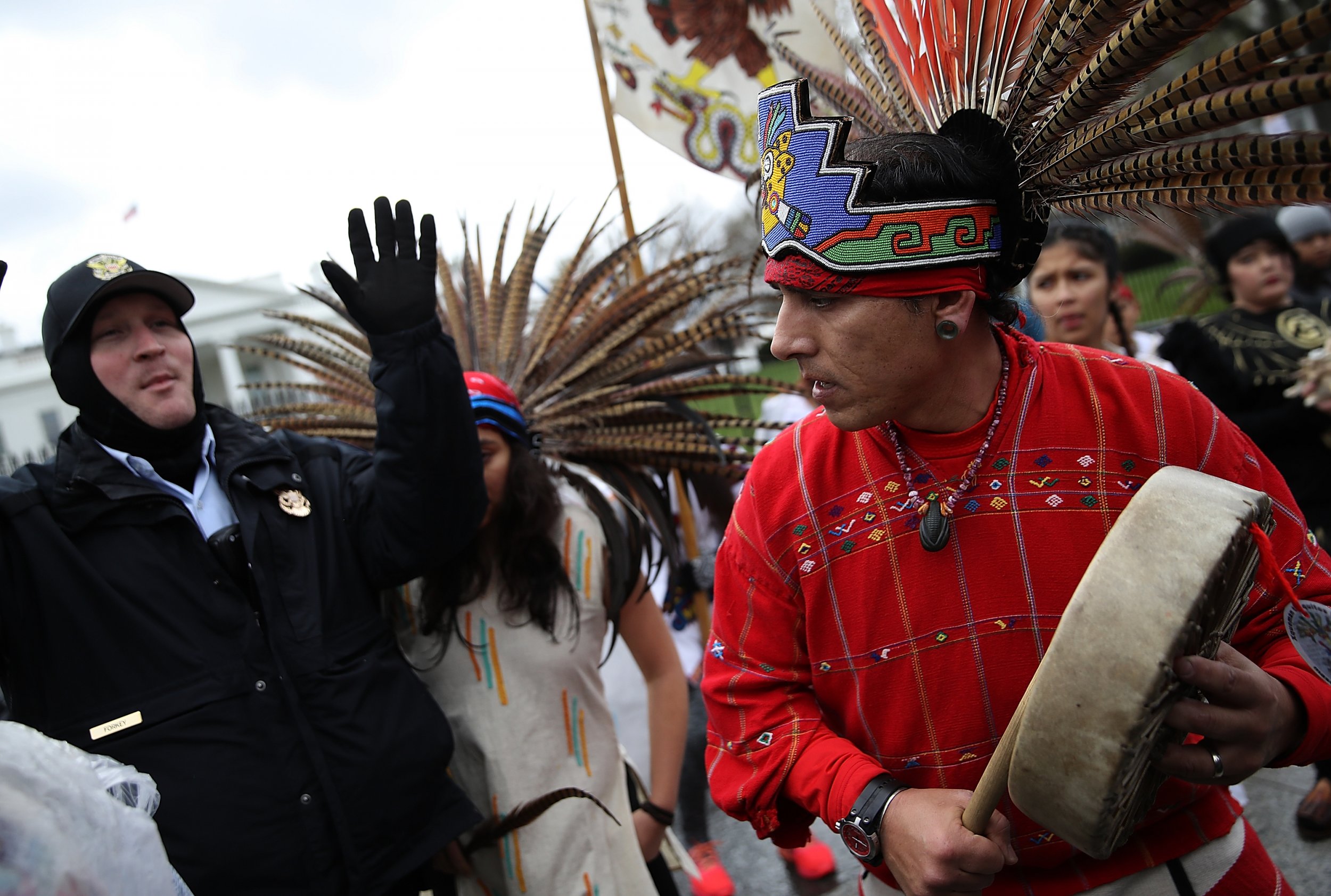 A 14-year-old Native American boy was shot and killed by a sheriff deputy on Wednesday — a fate all too common for Native Americans in the U.S.
The number of Native Americans killed by police doubled from 2015 to 2016. Per capita, Native Americans are more likely to be killed by police than any other demographic in the U.S., according to a 2014 study by The Center of Juvenile and Criminal Justice. And that's probably undercounted.
In the most recent case of alleged police brutality against Native Americans involves the death of Jason Pero, an 8th grader gunned down on the Bad River Band of Lake Superior Chippewa's reservation. Pero's family describes him as loving and kind, according to the Associated Press.
He was walking down the street around noon on Wednesday, when someone called the police and said he had a knife. The Ashland County Sheriff's Office, which helps the tribal police department, responded. The deputy shot Pero, who died at a hospital.
The deputy was not injured, and the investigation is ongoing.
It might seem odd that the Ashland County Sheriff's Office responded to a case on a reservation when the reservation has its own police department and is itself a sovereign nation. But this Wisconsin reservation is one of 70 percent of Native American reservations that are under the legal authority of police and sheriff's departments from nearby communities. This is because tribal courts can't prosecute major felonies, and they can't do anything to people who aren't members of their tribe.
While the state Justice Department reported that a knife was found at the scene, family members don't believe it. Holly Gauthier, Pero's mother, told the Duluth station WDIO-TV that she believes her son was murdered.
"[There is] no reason you can justify shooting a 14-year-old boy," she said.
Robert Blanchard, the chairman of the Bad River Band tribe, told the Associated Press that the sheriff's office hasn 't told them anything about why Pero was shot and killed.
"This is a tragedy that should not have happened," Blanchard told the AP. "There's other ways to do things than to pull out a gun and shoot him."
Pero played in the school band and was a member of the drumming group. He'll be honored at a Veterans Day assembly Saturday.