More Native-Born Texans Voted for Beto O'Rourke Than Ted Cruz, Exit Polls Indicate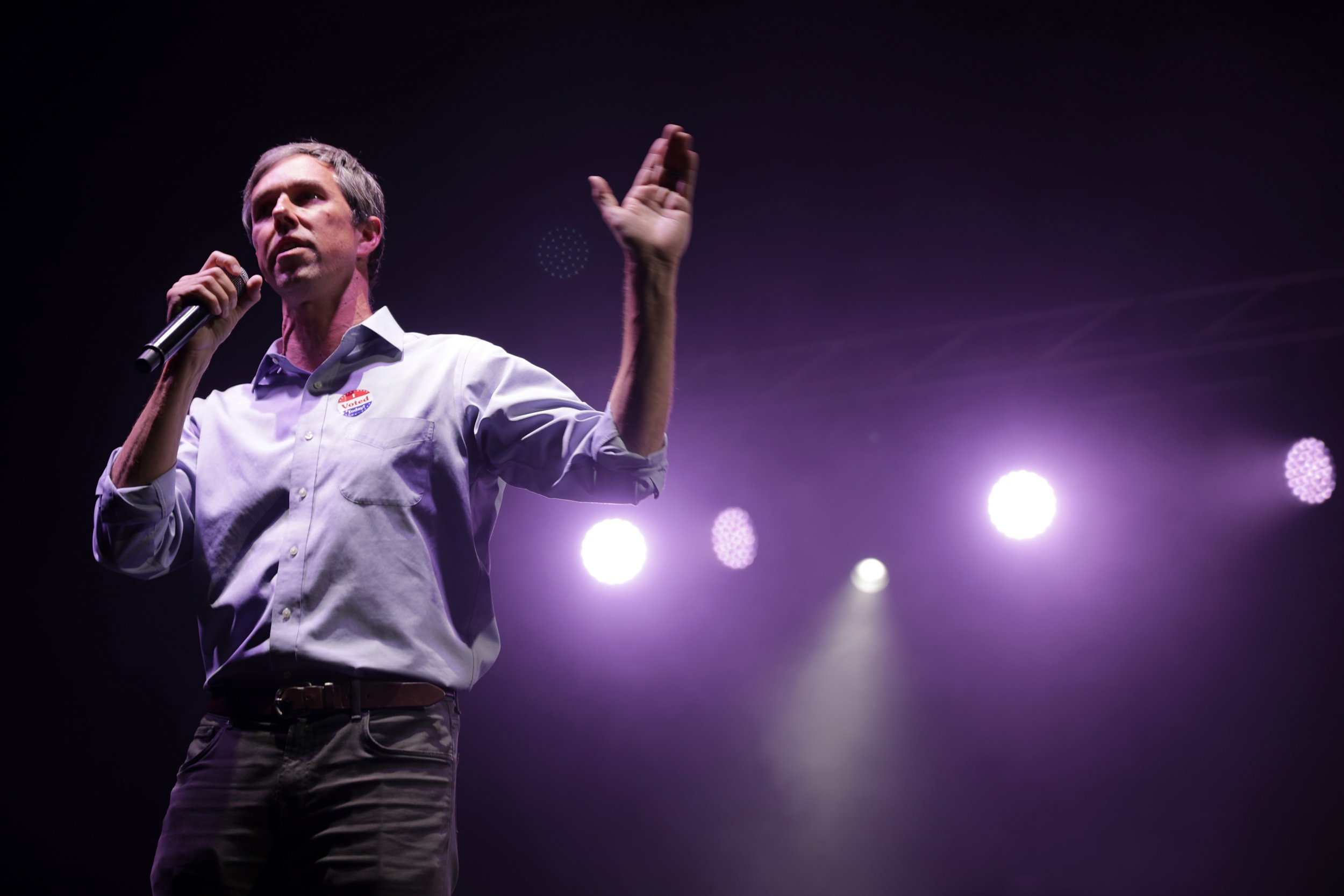 Democratic Senate candidate Beto O'Rourke might have lost to Republican incumbent Senator Ted Cruz, but he outperformed his heavily favored opponent among people actually born in Texas, according to CNN exit polls.
CNN asked voters: "How long have you lived in Texas?" A majority of folks born in Texas—51 percent—said they voted for O'Rourke. Forty-eight percent of native-born Texans said they voted for Cruz, according to the exit polls.
Forty-two percent of people who moved to Texas from someplace else said they voted for O'Rourke, while 57 percent of folks who moved to the state said they voted for Cruz.
It's an interesting result, considering Cruz ramped up his campaign rhetoric pegging the native-born O'Rourke as an outsider during the campaign. (Cruz was born in Canada but grew up in Texas, while O'Rourke grew up in El Paso.)
"Every time there is a choice between left-wing national activists and the people of Texas, he goes with left-wing national activists," Cruz said of his opponent. And the Republican senator held a number of events, including one the night before the election, at a place called the Redneck Country Club that ranks members by bullet-caliber nicknames. Cruz regularly talked about how "freedom" was on the ballot.
In the end, Cruz outlasted O'Rourke, winning by about 2.5 percentage points. But O'Rourke far outperformed expectations. And at least one person associated with the Cruz campaign left impressed with the Democratic challenger.
"The Democrats don't have anybody like him. I've seen all of them. They don't have anyone of his caliber on the national stage. I pray for the soul of anyone who has to run against him in Iowa in 453 days," Jeff Roe—Cruz's chief strategist—told Politico this week, hinting, as many have, of a potential O'Rourke presidential run.
O'Rourke, meanwhile, said he had no plans to disappear.
"I am so f**king proud of you," he told supporters in his concession speech, adding before he left the stage: "We will see you down the road."