More New Yorkers Moved to New Jersey, L.A. and Chicago Than to Florida Amid Pandemic
More people from New York City's Manhattan relocated to Los Angeles, Philadelphia, Chicago, and areas of New Jersey—including Jersey City and Hoboken—instead of Florida amid the pandemic, Bloomberg reported Wednesday.
According to data from the U.S. Postal Service, in 2020, over 2,200 people filed a permanent address change from Manhattan to Miami-Dade County, Florida, while over 1,700 Manhattanites changed their address to Palm Beach County, Florida. Together, the moves accounted for 9 percent of the out-of-state moves from Manhattan, up from 6 percent in 2016.
Aside from its warmer weather, Florida has no state income tax, which makes it attractive to people from other states. But "the main problem with moving to Florida is that you have to live in Florida," Jason Mudrick, founder and chief investment officer of investment firm Mudrick Capital Management, told Bloomberg.
"New York has the smartest, most driven people, the best culture, the best restaurants, and the best theaters," Mudrick added. "Anyone moving to Florida to save a little money loses out on all of that."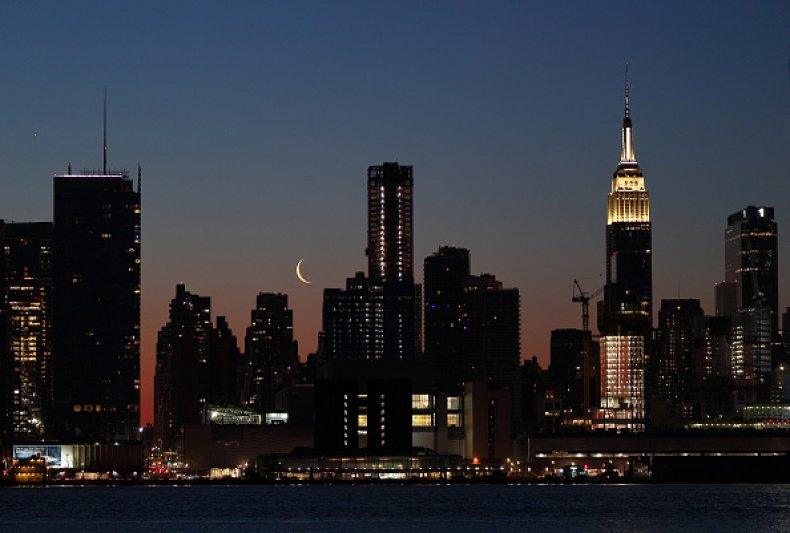 New York was hit by the coronavirus pandemic in early March of last year. As COVID-19 impacted much of the state, especially areas of New York City, many people began leaving parts of the city.
In March, the U.S. Postal Service received 56,000 mail-forwarding requests from New York City, more than twice the previous monthly average. In April, the number of requests rose again to 81,000, two times the amount from 2019. Sixty percent of the new requests were for destinations outside of the city.
According to Multi-Housing News, the top destination New Yorkers moved to was Philadelphia as over 315,000 New York residents, with an average income of $70,733, relocated there.
Philadelphia is the largest city in Pennsylvania. It is home to many historic displays including the Liberty Bell, Independence Hall where the Declaration of Independence and Constitution were signed, alongside other American Revolution sites.
The average rent in Philadelphia was $1,430 in September, which was nearly half the price of the average rent in New York, according to real estate data from Yardi Matrix.
However, Cristobal Young, a sociology professor at Cornell University, predicted that relocation to areas outside of New York will be minimal since wealthy people tend not to move.
"They live where they become successful, where they have industry connections, employees and customers, and where they sit on nonprofit boards," Young told Bloomberg News.
Mudrick also noted that there will be a return to New York as coronavirus restrictions are lifted. "It will be like the Roaring Twenties. You'll see a resurgence here like never before," said Mudrick.
The U.S. Postal Service told Newsweek on Wednesday that "nationally, the Postal Service has had many people filing change of address applications. Nearly 36,000,000 address changes were processed in 2020."