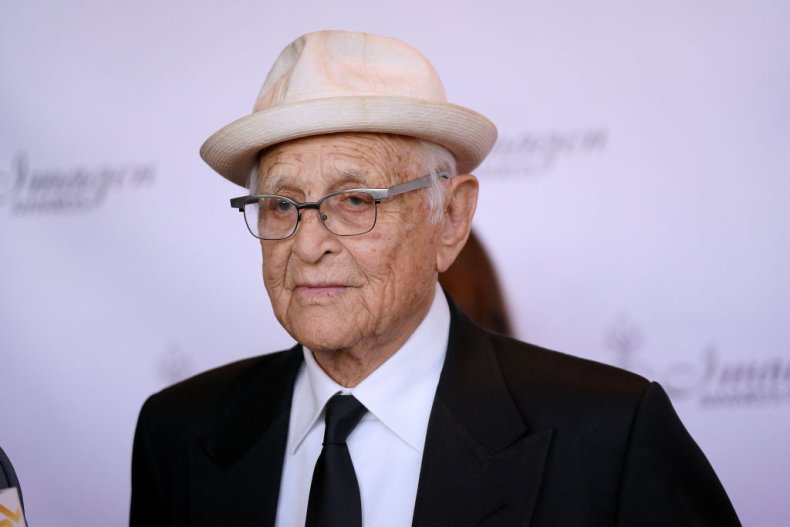 Norman Lear defined television in the 1970s. All in the Family, The Jeffersons, Maude, Sanford and Son, Good Times and One Day at a Time, just to name a few. Lately, his work has had a bit of a resurgence, with a remake of One Day at a Time being picked up (and then canceled) by Netflix, only to be picked up Pop TV after fan backlash over its canceling. Now Lear is expected to dominate TV again with new Live in Front of a Live Studio Audience specials, which recast classic episodes of his great '70s shows in a live-staged production for modern audiences.
This news comes after the massive success of the first Live in Front of a Studio Audience, which aired on ABC in May 2019 and was watched by more than 22 million people. That special featured a live-staging of an episode of All in the Family and The Jeffersons, with Woody Harrelson playing Archie, Marisa Tomei as Edith, Jamie Foxx as George and Wanda Sykes as Louise. That special received multiple 2019 Emmy nominations, including Outstanding Variety Special (Live) and Outstanding Directing for a Variety Special for James Burrows and Andy Fisher.
The two new specials will bring back Lear and Jimmy Kimmel as producers, along with Brent Miller, Will Ferrell and Justin Theroux. It hasn't been announced what shows or episodes will be featured. One special will serve as a holiday special and another will air in the spring of 2020.
"I've watched a lot of the episodes of All in the Family and The Jeffersons and it seems like the rhythm of those shows were more like a play," Kimmel said at a Television Critics Association panel in advance of the first Live special. He went on to say that scripted television comedies were "more of an evolution throughout the half-hour. And so maybe the first five minutes of the show, there really weren't any laughs. But, by minute 20, Archie Bunker was worked up into such lather... it's almost like porn, in a way. We can get it so easily now and there's no longer that excitement of finding a Playboy under a blanket."
"We didn't know if people would still care and it was nice they did," ABC President of Entertainment Karey Burke said in June about the reaction to Live. She went on to say that the network envisioned the specials as a franchise for the network.
Twitter users mostly reacted positively to the news, with many wondering what episodes the specials would highlight.
"I'd like to see them do Maude/Good Times this time," one Twitter user wrote.
"At 97 @thenormanlear gets 2 more Lives!" another wrote.
Lear, 97, has won four Emmy Awards, two Peabody Awards, has been nominated one Academy Award and received the National Medal of the Arts from President Bill Clinton in 1999.