More N.Y. Urgent Cares Are Closing Doors as Staffing Issues, Test Demand Overwhelm System
Amid a skyrocketing number of Omicron cases, more urgent health care centers in New York state are closing their doors.
CityMD has temporarily closed 26 locations throughout the Empire State. Four of those sites are in the Bronx, two in Westchester, five in Queens, six in Manhattan, four on Long Island and five in Brooklyn.
That's seven more sites closed in one week, as CityMD had announced on December 22 that 19 sites had been temporarily shuttered.
The urgent care center noted in its most recent update that most of its locations are operating at full capacity but that some closures were necessary to have adequate staffing at the sites.
"Continuing to provide these services to the community is a top priority; however, our physicians and teammates are also a priority. To preserve our ability to staff our sites, we have temporarily closed certain locations," CityMD said on its website. "It is our hope that closing sites now will best allow us to avoid future closures as this surge continues."
Coronavirus cases soared 12 percent in one day, Governor Kathy Hochul's office announced Tuesday. More than 40,000 positive tests were reported that day, and 6,173 people were hospitalized, an increase of ​​up 647 from the day before.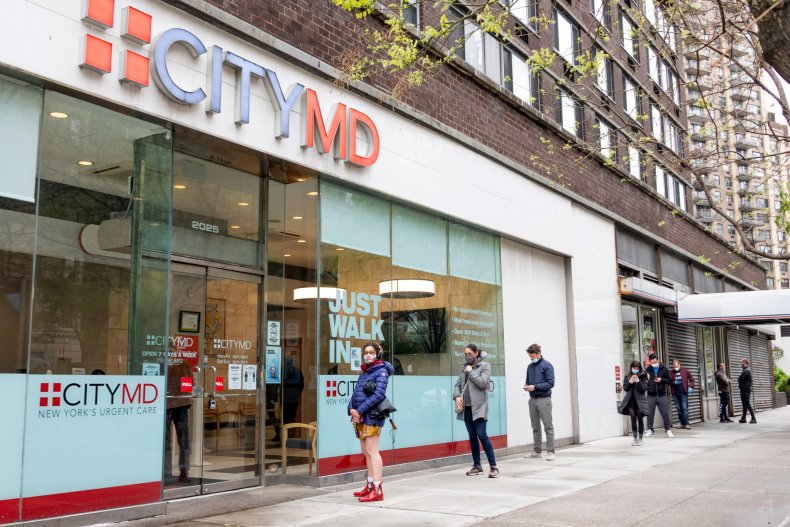 Hochul advised residents to get tested before New Year's events and urged people to wear masks, get vaccinated and receive a booster shot if they are eligible.
"If we all do what's right, we can make 2022 a very different year from the hardships we've had to endure so far," Hochul said in a statement.
Long lines at CityMDs and other urgent care centers were reported in New York City before and after Christmas. Mayor Bill de Blasio has said new testing sites are being opened around the city, with the goal of having 160 sites available to residents.
"We will increase testing capacity citywide to make it easier for young people to get checked and provide free vaccinations at sites around the city," Mayor-elect Eric Adams said at a Tuesday news conference.
"We're meeting a surge in the virus with a surge in resources because testing and vaccinations are how we beat COVID. There is no other greater way of winning this battle and opening our city by testing and vaccination," he said.​​
The state is also sending out millions of testing kits to schools. New York City will receive 1 million kits, which contain two tests each, by the end of the week.
Newsweek reached out to de Blasio's office and CityMD for additional comment but didn't receive a response before publication.