More Palestinians Are Dying Waiting to Get Medical Treatment Because Israel Won't Give Them Travel Permits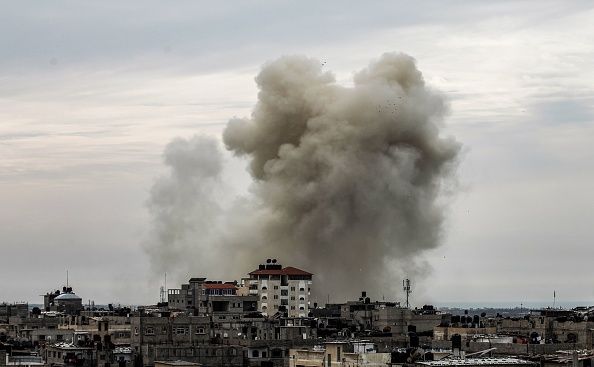 Palestinians are dying at an increasingly higher rate because Israel is issuing fewer travel permits for people seeking lifesaving medical care, according to a group of human rights organizations.
At least 54 people died in 2017 while waiting for an Israeli travel permit to seek medical treatment outside of Gaza, according to a joint statement released Tuesday by Human Rights Watch, Amnesty International and Physicians for Human Rights Israel, among others.
"Israeli authorities approved permits for medical appointments for only 54 percent of those who applied in 2017, the lowest rate since the World Health Organization (WHO) began collecting figures in 2008," the letter read.
"Israel should lift the unlawful sweeping restrictions on the freedom of movement of people from Gaza, most critically those with significant health problems," the organizations continued.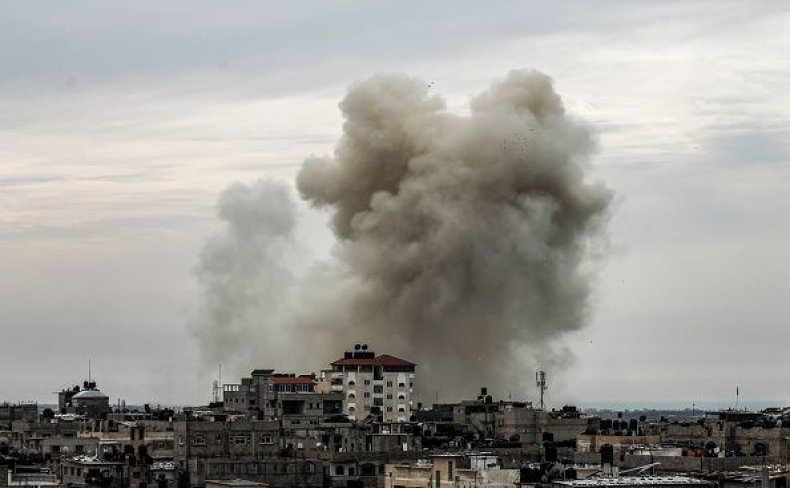 Israel currently controls almost all access to Gaza, with the exception of the Rafah crossing, which is controlled by Egypt in tight cooperation with Israel. Meanwhile, Gaza's health system, crippled by a blockade carried out by Israel and Egypt that has dragged on for more than a decade, is unable to cope with serious illnesses. Elizabeth Campbell, director of the United Nations Agency for Palestinian Refugees (UNRWA), which runs 22 health clinics in Gaza, says that the healthcare situation in Gaza is getting progressively worse.
"Years of economic stagnation, conflict, inadequate food and unsafe water supply have deeply impacted the health sector across the Gaza Strip. Though we [UNWRA] handle four million patient visits annually, our effectiveness is hampered by the chronic lack of electricity, our doctors' and nurses' lack of accessibility to trainings and continuing education, and inadequate and dilapidated infrastructure," Campbell told Newsweek.
"As the 1.2 million Palestine refugees living in Gaza grow ever more impoverished, their overall health declines, putting further pressure on our 22 clinics," Campbell continued.
Meanwhile, the percentage of travel permits Israel accepted for "exceptional humanitarian cases" dropped from 92 percent of all applications in 2012 to only 54 percent in 2017, according to the World Health Organization. Some advocates argue that these decisions constitute a violation of human rights that could cause the security situation in Gaza to unravel.
"Israel is testing the extent to which it can ignore and deny the basic rights of Palestinians in Gaza. People who could otherwise be saved if they had access to proper medical treatment are being left for dead, trapped inside the cage Israel has created in Gaza," Yousef Munayyer, executive director of the U.S. Campaign for Palestinian Rights, told Newsweek.
"For leaders in Tel Aviv, Washington and perhaps even Ramallah, Gaza is considered a problem they wish would just disappear. But it isn't going anywhere, and the desperate conditions they are exacerbating there will soon enough lead to another inevitable explosion."
The Israeli embassy did not immediately respond to requests for comment.