A new poll shows that 57 percent of voters who will cast a ballot for Democratic presidential nominee Joe Biden will do so specifically in support of him rather than as a vote against Republican President Donald Trump. Comparatively, only 41 percent of voters who will cast a ballot for Biden say that they're doing so as a vote against Trump.
The poll, conducted by Fox News, mentions that in 2016, 49 percent of voters who cast ballots for Democratic presidential nominee Hilary Clinton said they did so specifically in support of her, and 47 percent said they did so as a vote against Trump.
Fox News conducted the 2020 poll from October 27 to 29, surveying 1,318 registered voters over cellphones and landlines. The poll has a 2.5 percent margin of error.
Among the poll's other findings, 48 percent of registered voters said they "strongly dislike" Trump, and 68 percent of voters said they voted early compared to 32 percent who said they plan to vote on Election Day.
Additionally, 52 percent of likely voters in the poll said they planned on voting for Biden and only 44 percent said they planned on voting for Trump.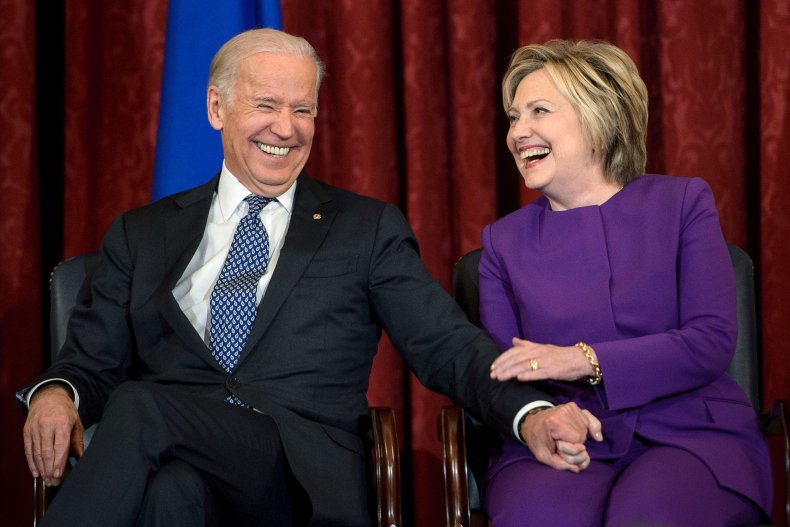 A study released Friday by Survey Monkey and Axios found that Biden beating Trump in six key battleground states that Trump won in the 2016 election: Arizona, Georgia, Michigan, North Carolina, Pennsylvania and Wisconsin.
The analysis from the poll aggregation site, FiveThirtyEight, gives Trump a 1 in 10 chance of winning the election and Biden a 9 in 10 chance. However, the site says, Trump could still win.
Biden has led Trump in every national poll released this month, according to data maintained by FiveThirtyEight and the polling aggregator RealClearPolitics.
Trump has repeatedly cast doubt on national polling as flawed and inaccurate, contending that the race is much closer than polls indicate. As proof, he has pointed to national polls in 2016 that largely showed him trailing behind Clinton.
While speaking at a Biden campaign rally on October 21, former Democratic President Barack Obama said he isn't following polls and encouraged people to go out and vote no matter what polling says.
"We cannot leave any doubt in this election," Obama said. "We can't be complacent. I don't care about the polls. There were a whole bunch of polls last time [that] didn't work out."
Pollster Frank Luntz told Newsweek in late October, "Based on polling right now, if Trump should win the electoral college, it would be a devastating blow to the polling industry. None of the major pollsters could claim that they got it right."
Luntz added that if national polling firms fail to predict Trump victories in both 2016 and 2020, their industry with be thrown into upheaval over massive public distrust.
Newsweek contacted the Trump campaign for comment.