'Snapchat Dysmorphia' Drives People to Plastic Surgery to Improve Their Appearance in Selfies, Researchers Warn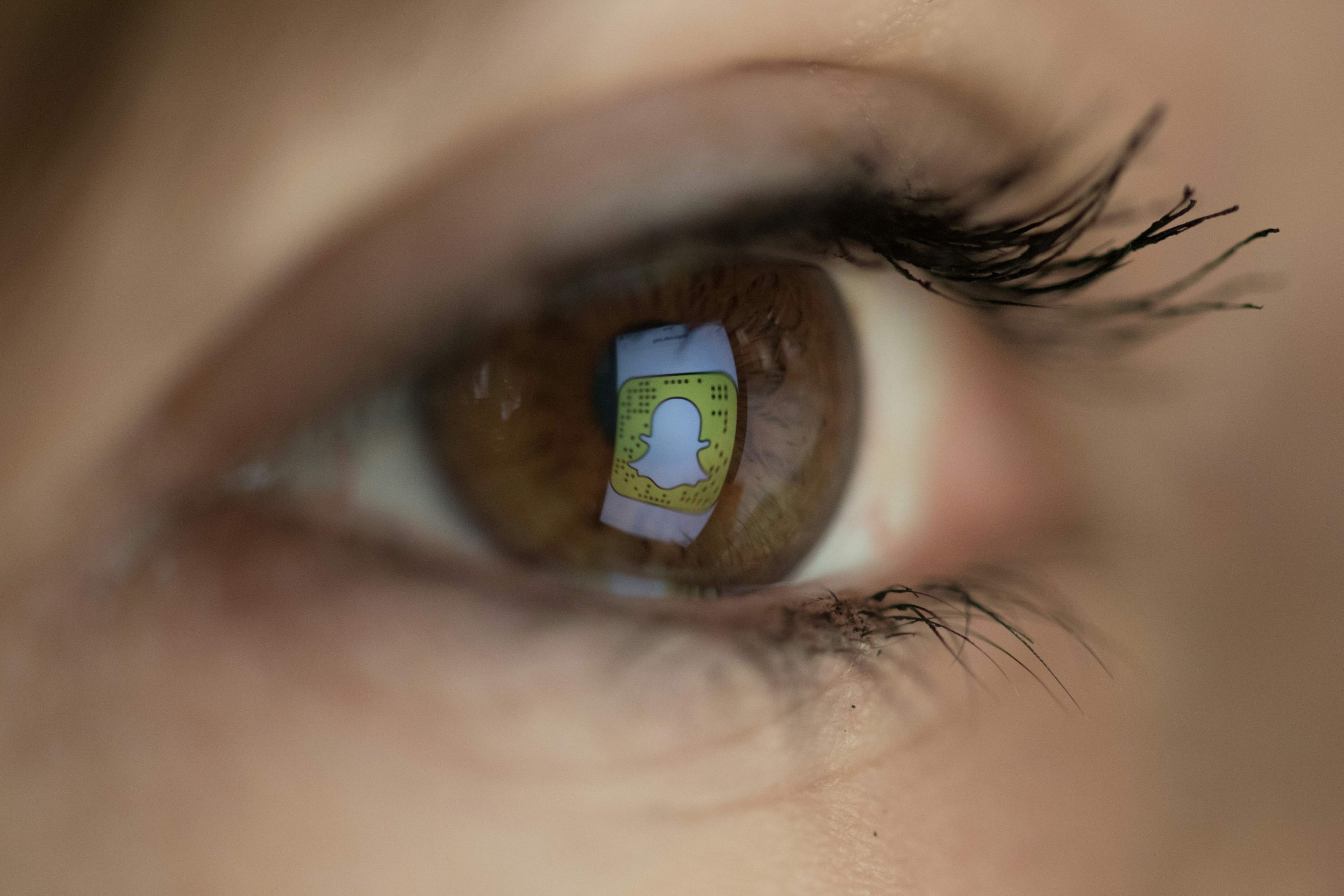 Popular apps like Snapchat and Facetune that allow users to filter their appearance may be driving a dangerous trend in young people who increasingly favor their nipped, tucked and heavily edited appearance over reality.
In an essay for the journal JAMA Facial Plastic Surgery, Boston University dermatology professors wrote that 55 percent of plastic surgeons reported patients sought facial procedures to improve their appearance in selfies, evidence that unattainable beauty standards set by social media and photo editing apps have spurred a phenomenon they call "Snapchat dysmorphia."
Studies from previous years showed patients often requested cosmetic procedures to imitate a celebrity's appearance, but due to the prevalence of social media apps that allow users to alter their image to look slimmer or more symmetrical, patients increasingly seek to mimic their appearance in Snapchat filters that sharpen noses, widen eyes and augment lips, the researchers said.
"This is an alarming trend because those filtered selfies often present an unattainable look and are blurring the line of reality and fantasy for these patients," the researchers wrote.
Today, they said, nasal and facial asymmetrical procedures are the most popular—and most concerning—requests, along with rhinoplasties, or nose jobs, and eyelid lifts. Surgeons performed 17.5 million procedures in 2017, a 2 percent increase since the previous year, led by breast augmentation, liposuction and nose reshaping procedures. Since 2000, procedures have climbed nearly 200 percent, the American Society of Plastic Surgeons reported.
About one in 50 people in the U.S. are affected by body dysmorphic disorder, according to the Anxiety and Depression Association of America. Beyond predisposition to perceive flaws in their physical appearance, body dysmorphia sufferers are often unemployed and isolate themselves. Depression and obsessive compulsive disorder often accompany the disorder, creating a greater likelihood of suicidal thoughts and attempts, researchers wrote in a 2017 clinical review.
The "Snapchat effect" is most potent among young people. A 2015 study of adolescent girls found that teens who used photo-editing apps more frequently also reported higher dissatisfaction with their appearance, were more likely to overvalue their weight or body shape and restrain their diet. Young women who frequently shared their photos on social media and valued social media as means of social validation were also more likely to suffer body dysmorphia and eating disorders, researchers found.
Leadership development specialist Rachel Simmons called social media a "toxic mirror" that drives young women and men to compare themselves to their peers and vie for others' approval by virtually editing their appearance and struggling to create the same image in reality through intense self-policing of their bodies.
"The line between a 'like' and feeling ranked becomes blurred," she wrote in Time in 2016.
The solution lies not in surgery but therapy, the paper's authors said. Social media-bred body dysmorphia can be treated with psychological intervention and medication to boost serotonin levels.