More People Shop on Thanksgiving, Lowering Black Friday Turnout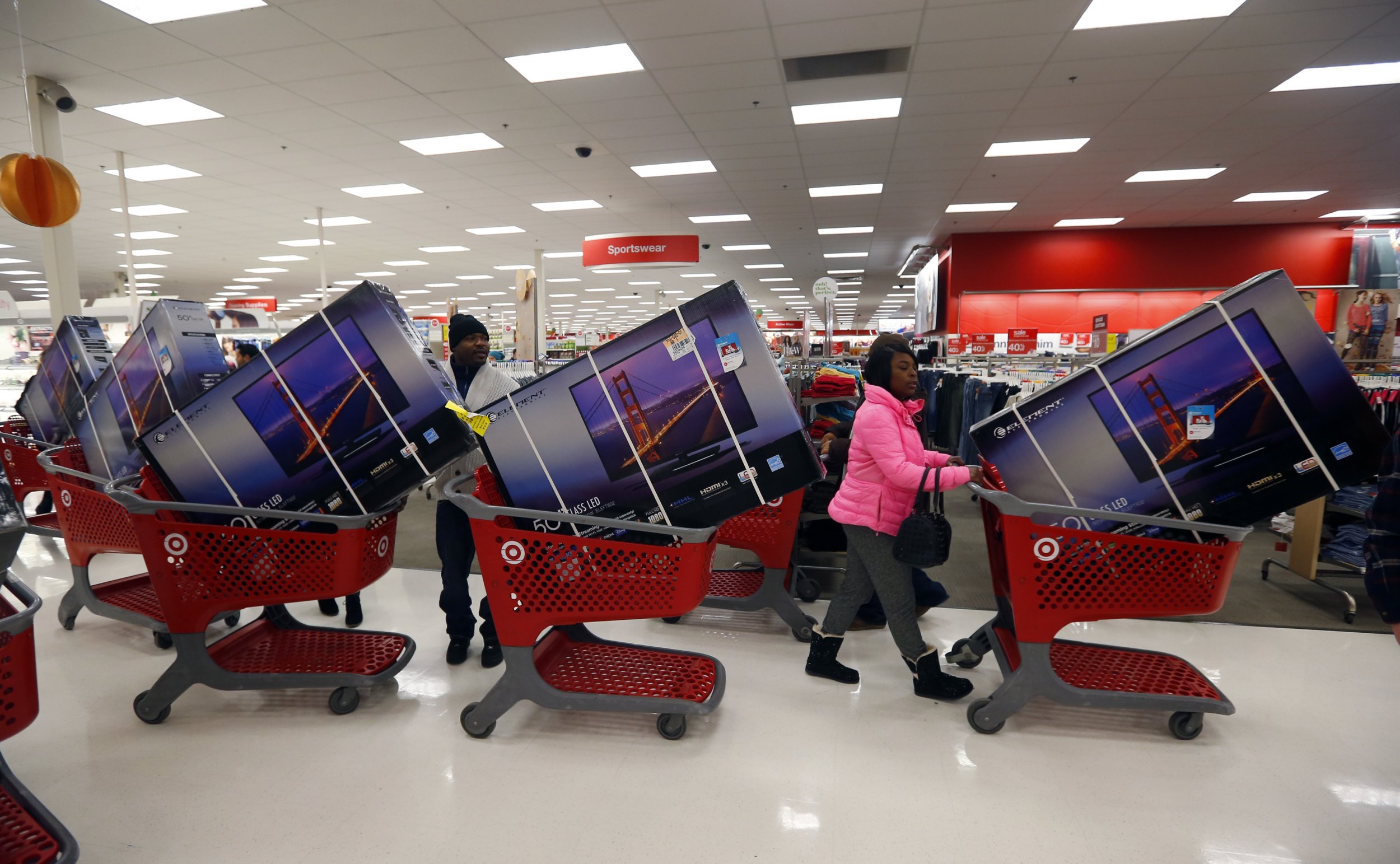 WEST HARTFORD, Conn./CHICAGO (Reuters) - Mall crowds were relatively thin on Black Friday in a sign of what has become the new normal in U.S. holiday shopping: the mad rush is happening the night of Thanksgiving and more consumers are picking up deals online.
Most major retailers now open Thursday evening and are extending holiday deals rather than limiting them to one day. The result is a quieter experience on what has traditionally been one of the busiest, and sometimes most chaotic, shopping day of the year.
"It just looks like any other weekend," said Angela Olivera, a 32-year-old housewife shopping for children's clothing at the Westfarms Mall near Hartford, Connecticut. "The kind of crowds we usually see are missing and this is one of the biggest malls here. I think people are just not spending a lot."
The crowds normally reserved for Black Friday morning appeared on Thursday night. For instance, more than 15,000 people lined up for the opening of the flagship store of Macy's Inc in New York on Thursday. Retailers also said they were capturing more of the holiday budget online.
Shares of Macy's, Wal-Mart Stores Inc and Target Corp all gained more than 2 percent as investors saw encouraging signs in the long lines on Thursday night and with executives making bullish comments about demand. Lower gasoline prices were also giving the shares a boost, analysts said.
"It's off to a good start," said Charlie O'Shea, a retail analyst at Moody's Investors Service, about the shopping season after visiting nearly two dozen stores in northern New Jersey over the past two days.
Police arrested 11 people associated with the OUR Walmart group for blocking traffic in front of a downtown Chicago Wal-Mart store. The protest was one of 1,600 planned across the United States by the group, which is pushing for higher wages and benefits for the retailer's employees.
"Wal-Mart, Wal-Mart you're no good. Treat your workers like you should," a crowd of several dozen shouted outside the store.
Wal-Mart spokeswoman Brooke Buchanan said: "The crowds are mostly made up of paid union demonstrators, and they do not represent the views of the 1.3 million associates" who work for the company, the largest private employer in the United States.
Buchanan also said one of the demonstrators hit a customer at the Chicago store, prompting a complaint to the police.
Overall Black Friday online sales as of 1200 EST (1700 GMT) were up 6.4 percent from a year earlier, according to IBM Digital Analytics Benchmark. Online sales were up 14.3 percent on Thanksgiving Day.
Wal-Mart said Thursday was its second-highest online sales day ever after last year's Cyber Monday, which is the Monday after Thanksgiving, when online retailers promote bargains.
Target CEO Brian Cornell said his company rang up a record day of online sales on Thursday, and was seeing brisk demand in its stores. He said the company was selling 1,800 televisions a minute between 6 p.m. and 8 p.m. on Thursday night.
Heavy traffic caused the Best Buy Co Inc website to crash for a little over an hour earlier on Friday, but as of afternoon it was back up and running, a company spokesman said.
The National Retail Federation is projecting that sales for November and December will rise 4.1 percent to $616.9 billion, which would mark the most bountiful holiday season in three years. Holiday sales grew 3.1 percent in 2013.
Some shoppers said the price of gasoline - expected to go even lower after the price of crude oil fell to a multiyear low - could make them more inclined to spend.
"My budget is pretty tight this year and gas is a tremendous expense because I have to drive my daughter around a lot," Kristen Akeley, 46, who works at an elementary school, said while shopping for clothes at a Target in Connecticut.
"My gas expense has fallen from $150 a week to $80 a week and that is big savings at this time of the year."