Russians Are Becoming More Religious: State Poll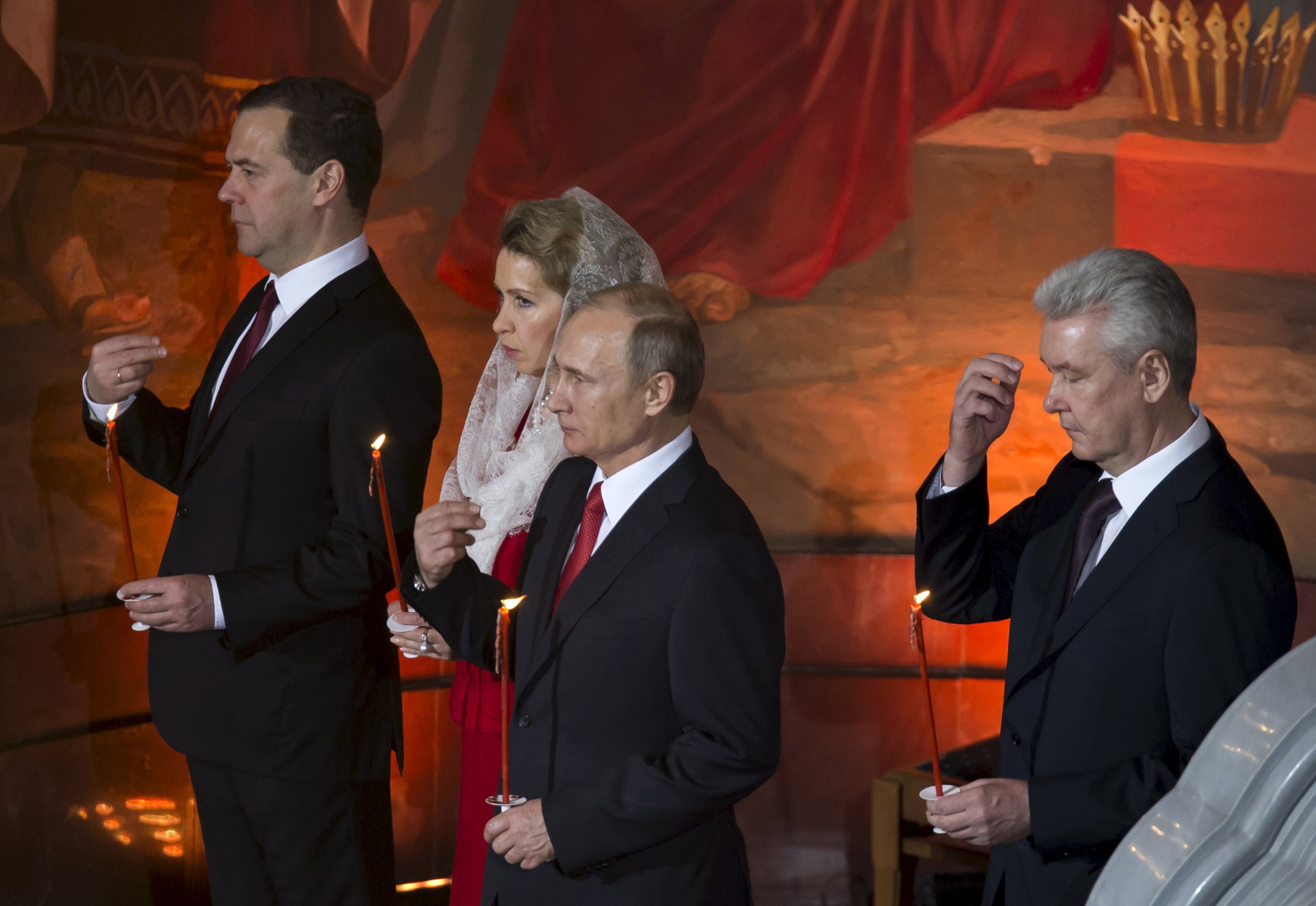 Russians are becoming more and more religious, according to a poll by state survey company WCIOM.
More Russians claimed they relied on divine help or intervention and more believed in predetermined fate than they did 25 years ago.
The study surveyed a sample of 1,600 Russians, demographically representative of the country's population, including both Christians and Muslims. It mimicked a similar study conducted in 1991 with many of the same questions.
According to the figures, 67 percent of Russians now rely either partly or strongly on divine help in their endeavors, while only 14 percent said they do not believe in a god at all. A quarter of a century ago, only 49 percent relied on help from a god, while 21 percent did not believe in one.
Russians also appear to have become more fatalistic in the last 25 years as 48 percent of respondents said they believed in such a thing as a predetermined destiny. In 1991, only 24 percent gave the same answer.
With that in mind, Russians may have become a bit more fanciful or mystical in the meantime as half of all respondents said they believed in religious miracles and 46 percent believed in life after death. Those who believed in hell and the devil also increased in number, with 40 percent of Russians saying they did in 2016.
Interestingly, the state poll came out strong on censorship, reporting that 58 percent of Russians endorsed censoring art that criticizes religions—a figure that has remained unchanged since 1991.
Newsweek could not independently verify these figures; however, if true then more Russians may be marking Easter over the weekend as in the Eastern Orthodox calendar it falls on Sunday.