More Skyscrapers Come to London, but It May Not Serve the City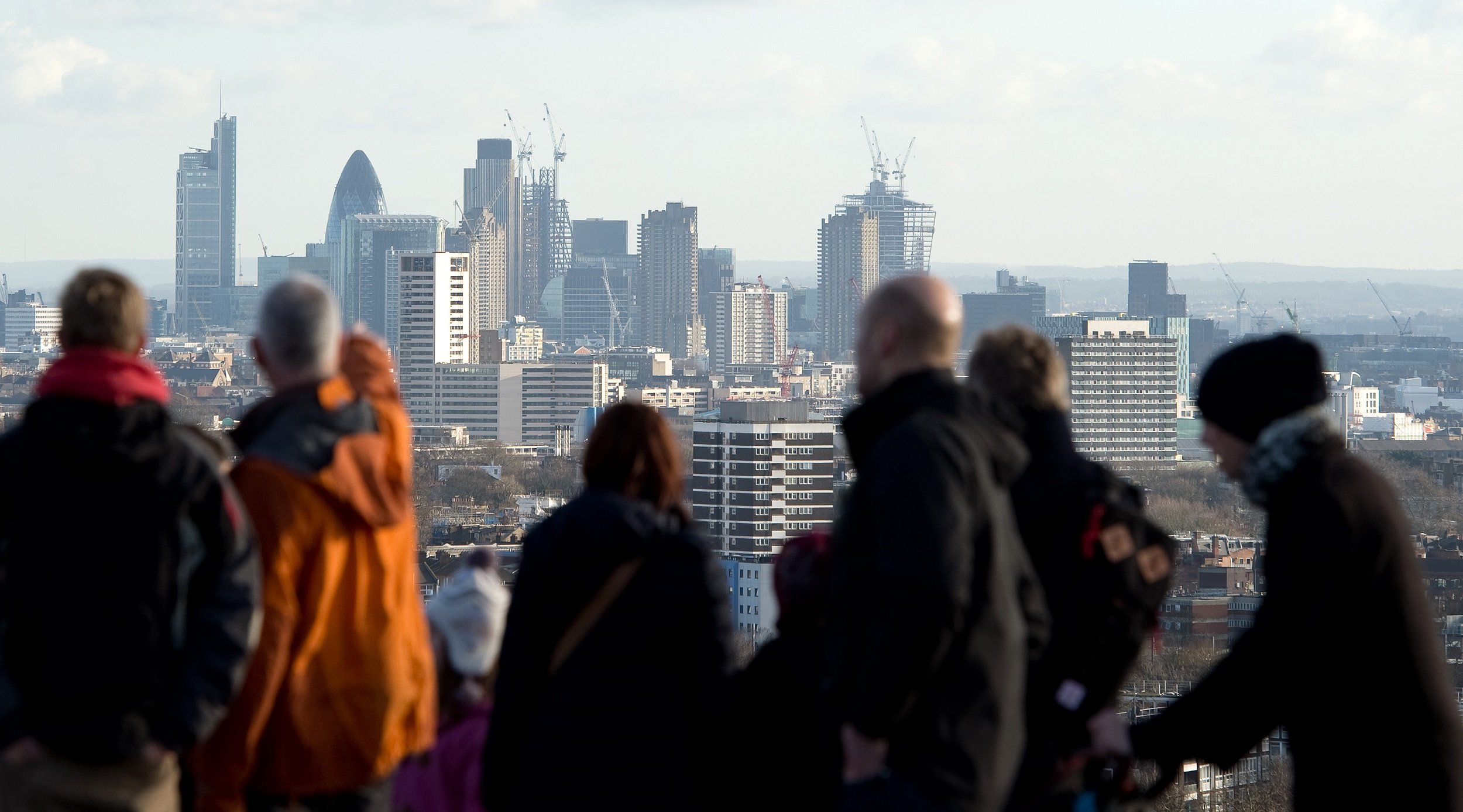 "Earth has not anything to show more fair," William Wordsworth said of the view from Westminster Bridge down the river Thames.
That was in September 1802. These days, he might change his tune a little. That view, which survived more or less intact for two centuries, has changed out of all recognition over the last couple of decades.
The biggest injection of money into the capital in its 2,000-year history has sent London soaring into the stratosphere. All along the Thames, from Canary Wharf in the east to Battersea and beyond in the west, skyscrapers have been sprouting from the riverbank. The dome of Sir Christopher Wren's St Paul's Cathedral and the spires of his City Churches, which dominated the skyline in Wordsworth's day, are now 17th-century minnows, dwarfed by the bristling thicket of 21st-century pinnacles.
And the invasion of the giants shows no signs of stopping. They are migrating across the city, to Greenwich, Islington, Hammersmith, Croydon, Stratford and Brent Cross – high-rises rising higher and higher on the back of a seemingly recession-proof London property market. In the year to January 2014, London property prices jumped by 13.2%.
There are currently 236 tall towers proposed, either approved or already under construction, according to a survey by the New London Architecture think-tank (NLA). The NLA has also opened an exhibition called Growing Up! to show the effects of the new skyscrapers in London.
A total of 189 new towers (all of them with more than 20 floors) will be residential, 18 will be office blocks, 13 mixed-use, eight hotels and one will be an educational institute. Of those 236 buildings, 22 of them will have more than 50 floors.
By comparison, when Ernő Goldfinger built Trellick Tower in west London in 1972, it was the tallest housing block in Europe, with only 31 storeys.
But there is resistance. A group of writers, artists, academics and politicians have joined forces to stop the historic, low-rise city of London becoming Manhattan-on-Thames. This month, the group – from left-leaning author, Alan Bennett, to former Conservative Education Secretary, Kenneth Baker – wrote a joint letter to the Observer newspaper attacking the new generation of towers.
"The skyline of London is out of control," the campaigners wrote, demanding a new skyline commission to take a more considered approach to London's horizon. "Too many of these towers are of mediocre architectural quality and badly-sited. Many show little consideration for scale and setting, make minimal contribution to public realm or street-level experience and are designed without concern for their cumulative effect and impact. Their generic designs, typical of fast-growing cities around the world, threaten London's unique character and identity."
Prince Charles, too, has joined the debate. In March, his Foundation for Building Community launched a report, proposing new, characteristically low-rise London terraces of five to eight floors, rather than inappropriately tall towers.
It isn't just the property investors and developers who disagree with the Prince. Standing right behind them is Boris Johnson, the mayor of London, who has ultimate planning control over the skyscrapers. In May, Johnson approved the construction of two new high-rise blocks in Islington which the council had turned down because the plans lacked housing for people on low incomes. Johnson overturned the council on condition that there should be 30% affordable homes out of the 1,000 new houses.
Affordable housing is at the heart of the skyscraper issue. According to City Hall, London is on course to create 430,000 new jobs in the next nine years, and housing for a million more people is needed. London is predicted to be the first European city with ten million residents by 2031. To make up the housing shortfall, more than 40,000 houses a year will have to be built in the capital under the mayor's London Plan.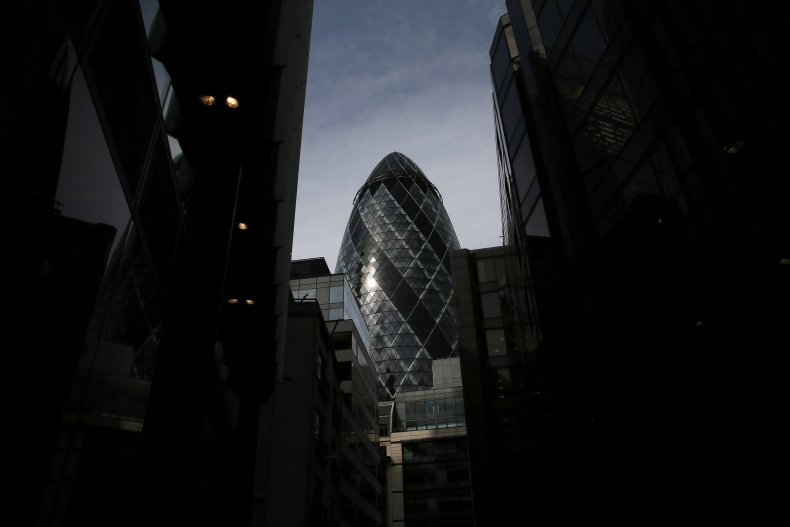 "Whether it is the majestic Shard, "the Gherkin" or the Leadenhall Building, new tall buildings are gracing London's iconic skyline, demonstrating our city's ability to design and construct world-class architecture," says Boris Johnson. "We need to build more than 400,000 new homes over the next 10 years. We cannot simultaneously protect the green belt and ban tall buildings if we hope to meet our need to house the people of this city. Sensitively managed, well-designed and in the right place, tall buildings will continue to help this city address its greatest challenge."
There are two problems with the mayor's priapic love of new towers. First, they are hardly affordable. Those Islington blocks, which he forced through, may have 300 affordable homes, but the government's definition of affordable is 80% of the market rent. And so an "affordable" two-bedroom flat in that Islington development will be rented out at £22,256 per annum – more than the average net income in Britain.
The other issue is to do with how they look. Whereas most people seem to agree that skyscrapers such as New York's Empire State Building or the Chrysler Building can be sublimely beautiful, London's skyscrapers are hastily put-together jobs, say critics, with no eye for beauty or setting.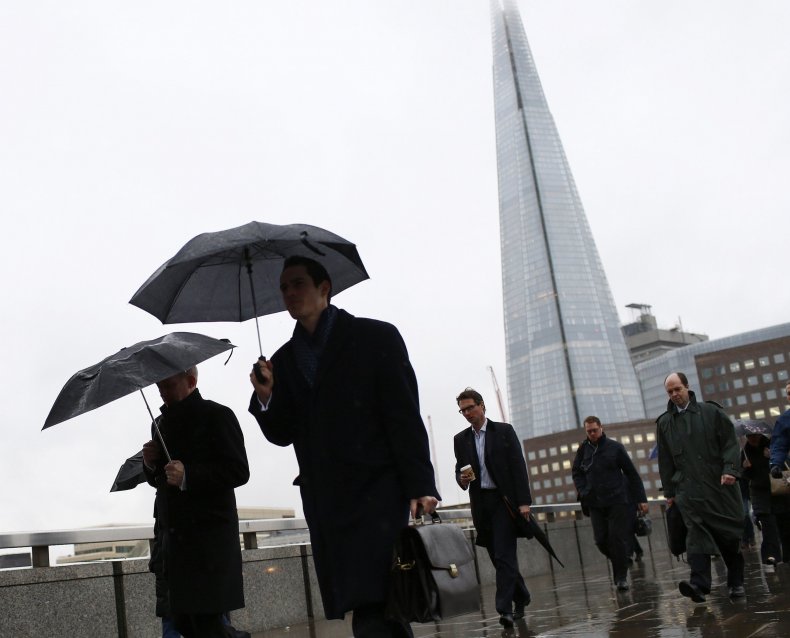 There have been practical issues, too. Last year, the Uruguayan architect, Rafael Viñoly, courted trouble when his City skyscraper, dubbed the Walkie-Talkie, focused the sun's rays on the pavement opposite, melting the interior of parked cars. It quickly got renamed the Walkie-Scorchie.
Official London planning policy dictates that tall buildings must be "well-designed and in the right place", but, as one member of the dissenting group puts it, "many of the towers already built make a mockery of this, dumped at random wherever developers can get planning permission and jack up the rents."
Of all the capital's high-rise developments, Canary Wharf, in east London's Docklands, is perhaps the least controversial. Far away from the historic city centre, it has reinvigorated a rundown part of town. It was carefully planned as a mini-Manhattan, a cluster of skyscrapers that complement each other.
But, elsewhere, skyscrapers have gone up at isolated spots along the river and because the Thames curves at irregular, extreme angles – unlike the straight East River and Hudson River on either side of Manhattan – those skyscrapers keep blocking once-prized sightlines.
Certain sightlines are protected by the mayor but they make for narrow corridors – like the one from Alexandra Palace in north London down to St Paul's Cathedral. Move a little way from Alexandra Palace, and St Paul's is almost immediately obscured by yet another City skyscraper.
It's not just establishment types who take against the design of the skyscrapers. Some of the most famous modern architects around have their objections. Frank Gehry, who is building a new development at Battersea Power Station, is one of them.
"I don't think anybody's handled skyscrapers well recently," he says. "But at least Manhattan is so intense, you don't notice."
And architect Zaha Hadid believes that what distinguishes British buildings is their low-rise construction.
"The dominating scale in British architecture is the housing matrix, with a really nice variety within that of Victorian and Georgian terraces," she says. "They're small-scale because the overwhelming factor is domestic; the desire for individual family houses means that everything is close down to the ground. And, like in Italy, or any other ancient settlement, the ancient street pattern is highly influential."
The pile-'em-high scale is a new departure for London, dictated by rocketing property prices. David Chipperfield, a modernist British architect, says: "In Berlin or in Zurich, what happens in the city is predetermined by the city plan. In London, there's a ferociously active market of people trying to make money through the realisation of density on a site. They buy it for X and they want to get three-X on it. The architect becomes a kind of frontman for the developer, trying to get him three times more than what he paid for it."
And one of the best ways to maximise profit is to build as high as possible. But the higher the building, the higher the stakes. In April, it was announced that one of London's most distinctive skyscrapers, 30 St Mary Axe, widely known as "the Gherkin", had gone bust only 10 years after it was built.
Although the tower is 99% leased, its owners – a Mayfair investment bank and a German property investor, IVG Immobilien – lost money because the strengthening Swiss franc had inflated the size of the original loan. The Gherkin's debts tell a cautionary tale. As the builders of the Tower of Babel discovered, you threaten God's empire in the heavens at your peril. While London's economy soars, so do its towers. But what no one knows for sure is what might happen to them if and when the capital's economy tumbles.