'Invaluable Lessons': More States Making Holocaust, Genocide Education a Must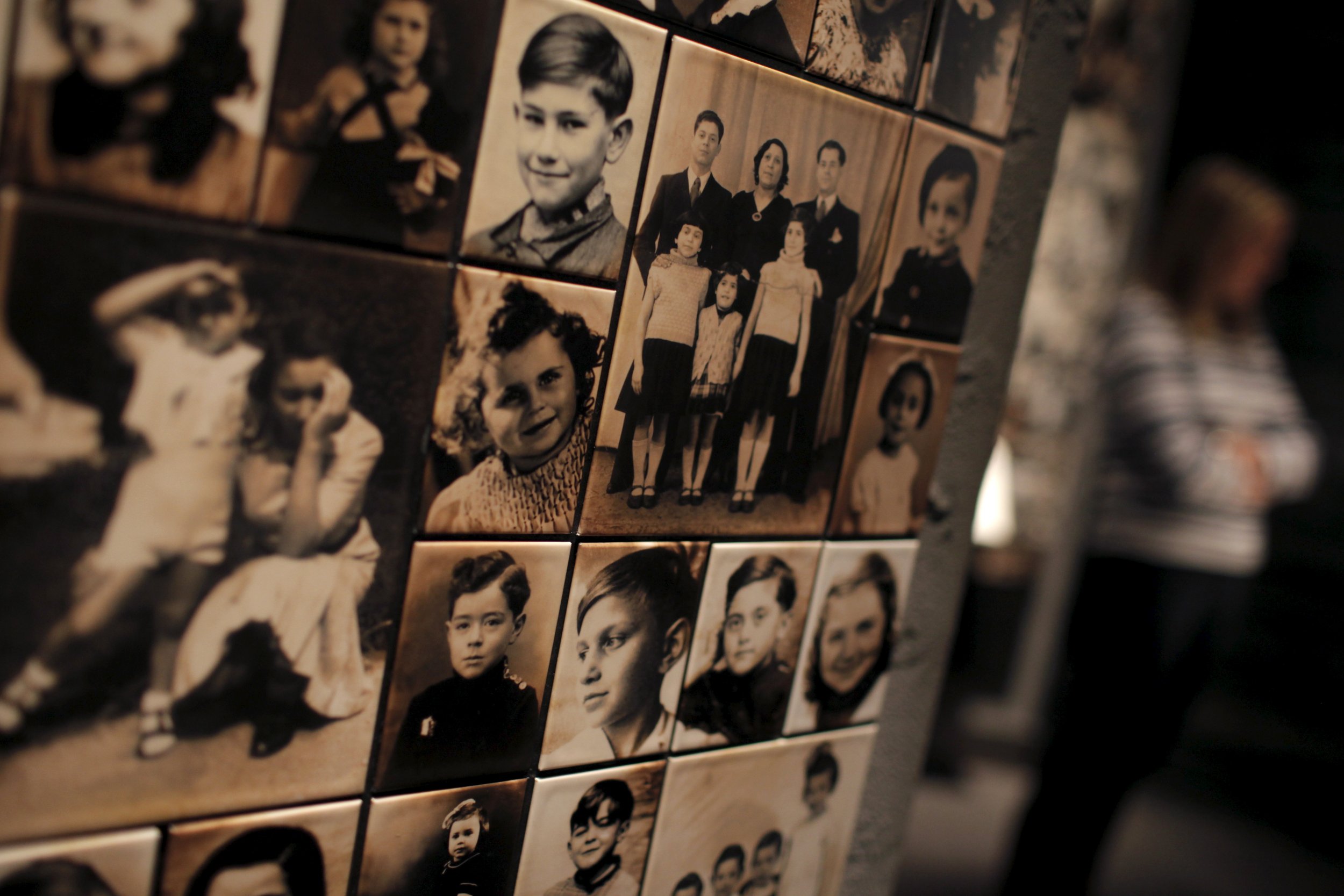 The Armenian community waited anxiously last year to see whether President Barack Obama would utter three syllables—"genocide"—in relation to the massacre of up to 1.5 million Armenians at the hands of the Turks starting in 1915. Hope was high as the centennial approached, but Obama didn't say the "g-word." Headlines have shouted about countries that did, and about Turkey's response—pulling ambassadors from Austria, the Vatican and most recently, Germany. Meanwhile, the media this month covered Italy's new law against Holocaust denial, and on Friday a conviction and five-year sentence for a former Auschwitz guard.
To a teenager, the Armenian genocide and the Holocaust may seem like ancient history, but they are still frequently in the news and their lessons and warnings remain highly relevant. What's disconcerting in the U.S. is that not all young Americans reading these headlines have even learned what genocide is, or about the Holocaust, let alone about other instances of genocide in the distant and not-so-distant past.
It might be surprising to hear that Michigan Governor Rick Snyder signed a bill into law Tuesday that mandates Holocaust and genocide education in the state's high schools, making it one of only a handful of states that have enacted such legislation. If Rhode Island's governor signs a similar bill, which the state's General Assembly passed Tuesday, the country's smallest state will be next.
"Our next generation of leaders needs to have the wherewithal to recognize and help prevent widespread harm to their fellow men and women," Snyder wrote in his signing letter. "Teaching the students of Michigan about genocide is important because we should remember and learn about these terrible events in our past while continuing to work toward creating a more tolerant society."
'We failed them'
Up until 2014, only five states had laws in place requiring all school districts to teach their students about the Holocaust and genocide, prejudice, discrimination or other related themes. California, Illinois, New Jersey, New York and Florida each enacted legislation sometime from 1985 to 1994, but then no state followed suit for two decades—20 years that saw Rwanda, Srebrenica and Sudan.
When Rhonda Fink-Whitman heard about a Holocaust and genocide education bill lingering in Pennsylvania a few years ago, she was shocked to learn that these weren't already required subjects. The daughter of a Holocaust survivor and author of a novel based on her mother's experiences (94 Maidens), she met then-state representative Brendan Boyle, who had proposed the bill, through the Holocaust Awareness Museum and Education Center in Philadelphia. Around the same time, her college-age daughter had some friends over. They admired a bracelet Fink-Whitman was wearing etched with the words, "History will be kind to me, for I intend to write it." But they didn't know who Winston Churchill was.
Armed with a camera, a microphone and a list of questions, she set out to visit a handful of college campuses in her home state of Pennsylvania to see what other kids knew. "What was the Holocaust?," or "Can you name a concentration camp?," she would ask on the idyllic grounds of Penn State, Drexel or Temple, or maybe "What country was Hitler the leader of?," or "What is genocide?" Much of the video's run time features students stumbling over their words, trying to come up with answers. Parts of this experiment are excruciating to watch, but it's not their fault, Fink-Whitman tells Newsweek. "We failed them," she says. "If they've never been exposed to this information, how could they possibly know it?"
The resulting video, which she calls "The Mandate Video," garnered nearly half a million views after it was posted to YouTube in late September 2013 along with a slew of press coverage, all of which helped direct renewed attention to the effort in Pennsylvania. The state's original bill, which would mandate Holocaust and genocide education, drew a slate of opponents, some of whom pointed to other state education requirements that were falling by the wayside because of budget cuts.
Getting laws passed
But in June 2014, then-Governor Tom Corbett signed a compromise version of the bill into law, which "strongly encourages school entities in this Commonwealth to offer instruction in the Holocaust, genocide and other human rights violations." It called on the Department of Education to establish relevant curriculum guidelines within a year of the law taking effect and to provide training programs. Though it did not immediately require every district to teach these subjects, it calls on the State Board of Education to conduct a study on whether and how schools are including them and to submit a report by November 2017. If that study demonstrates that less than 90 percent of "school entities" are doing so already, then the Board of Education "shall adopt a regulation… to require school entities to offer instruction in the Holocaust, genocide and human rights violations." In other words, the Pennsylvania law effectively ensures that either the vast majority of school entities (more than 90 percent) will be teaching these subjects within two years, or that the strong encouragement will become a requirement.
"Our law isn't as strong as we would have liked," Fink-Whitman says. "Which is why when I mentor other states, I say, 'Here's what we got in PA, but make yours better!' And they do!"
Fink-Whitman's video and the efforts in Pennsylvania caught the attention of like-minded parents, activists, professors and others around the country who thought they wanted to see a Holocaust and genocide education requirement in their own states. She has spoken with folks from more than a dozen states—from Ohio to Oregon, from Texas to Hawaii, from Rhode Island to Michigan.
When Susan H. Bitensky, a professor at Michigan State University's College of Law, saw the mandate video, "I was just horrified at the ignorance," she tells Newsweek. "The students who came from states where education on this subject was required seem to have command of the facts, but others are woefully ignorant."
She was inspired to make researching and drafting a bill for Michigan a project of the Lori E. Talsky Center for Human Rights of Women and Children, which she directs. She and a changing cast of student volunteers looked closely at the language used in other states' laws and drafted a version that drew from the best of each. Though the bill changed dramatically between the time it left Bitensky's hands and when it reached Snyder's desk, it "one upped" Pennsylvania's law, as Fink-Whitman says.
Michigan's new law requires that social studies curricula for grades 8-12 "[include] age- and grade-appropriate instruction about genocide, including, but not limited to, the Holocaust and the Armenian genocide," recommends a combined total of six hours of this instruction and creates a Governor's Council on Genocide and Holocaust Education. Moreover, it ensures that future state assessments in social studies include questions related to the learning objectives around genocide. So if instructors are "teaching to the test," they'll have to spend time on the Holocaust and genocide.
"This seemed urgent to me because although after the Holocaust everybody said, 'Never again,' it has become almost a pathetic saying. Because we've had so many genocides since the Holocaust," Bitensky says. "The first and best line of defense against genocide is in the schoolrooms," she adds, emphasizing the need to "create a knowledge about what this is, how it comes to be [and] what its effects are; develop an abhorrence for it and alert to its warning signs."
'As important as literacy'
Amos Guiora, also a law professor at the University of Utah, agrees that teaching about the Holocaust and genocide means much more than detailing specific events. The Israeli-born son of two Holocaust survivors, he got in touch with Fink-Whitman and subsequently with Bitensky, while working on his forthcoming book The Crime of Complicity: The Bystander in the Holocaust (due out in March 2017). It's important not only to learn about the Holocaust, but to address the broader lessons and questions it raises, he tells Newsweek. It "strikes me as a viable way and a legitimate way to address the question, 'What is our responsibility to one another?'"
Guiora—who says a Utah effort to follow Pennsylvania and Michigan is in its very preliminary stages, "somewhere between the dugout and the on deck circle"—believes the pedagogical imperative extends even beyond grappling with genocide, racism and discrimination to issues such as sexual assault. "Invaluable lessons can be taught based on the Holocaust that apply to these kinds of situations," says Guiora, whose upcoming book has inspired a symposium at the university titled "The Bystander Dilemma: The Holocaust, War Crimes, And Sexual Assaults," scheduled for next March.
He recognizes that imposing top-down requirements raises important questions about education and the role of the legislature, and understands that teaching one subject invariably means another will be skipped. But "the failure of individuals to stand up and protect the vulnerable, that at the end of the day is what [my] book is about and why [this subject] needs to be mandatory in terms of education."
With Pennsylvania's highly visible campaign, Michigan's new law, Rhode Island's passed bill and nascent efforts in states like Utah, Holocaust and genocide education laws seem to be gaining momentum for the first time in two decades. "It does seem like something's afoot doesn't it?" Bitensky says. "I think we're getting an exponential growth in the credibility of these laws, and I think that has a ripple effect."
It's important to note that even among the more than 40 states that do not have a law requiring Holocaust and/or genocide education, there are no doubt teachers, schools and districts that teach these subjects. The point is that "in a state where there is no law on it or it's just made discretionary," Bitensky says, "it's hit or miss."
"I think this is as important as literacy," she adds, and "we don't make literacy hit or miss."