More Stimulus Checks Should Be Among Biden's Top Priorities, Nearly 80% of Americans Say
Nearly 80 percent of Americans believe that President-elect Joe Biden should prioritize providing the public new stimulus checks after being sworn into office on Wednesday, according to a new poll.
A Morning Consult poll released Tuesday found that 79 percent of respondents believe that the "top" or "important, but lower" economic priority of the Biden administration should be to "provide new stimulus checks." An even larger share, 82 percent, said that the administration should prioritize "additional small business aid" to help businesses continuing to struggle amid the COVID-19 pandemic.
A call to "extend housing finance policies," potentially including new moratoriums on evictions or foreclosures, was also a popular priority for the incoming president, favored by 72 percent. Additionally, 69 percent said Biden should "increase unemployment benefits," the same percentage that said the administration should supply new "aid to state and local government."
Increasing the "taxes on wealthy" was the next most popular choice, with 65 percent support.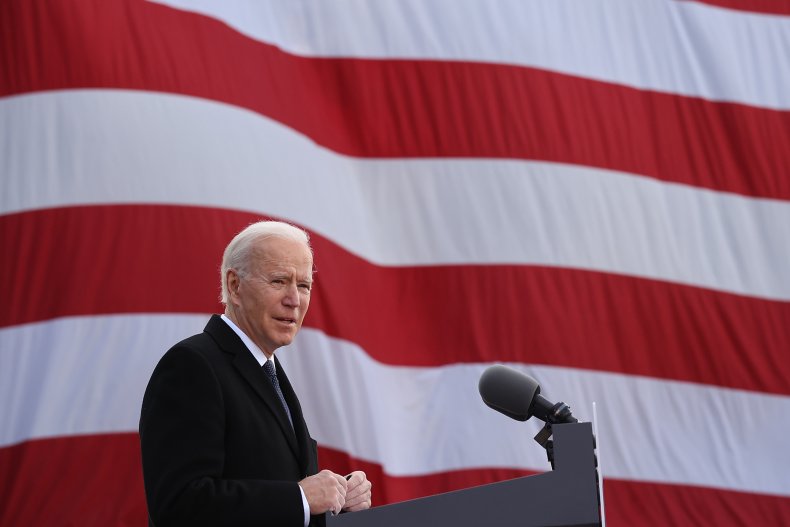 Other economic policy issues that a majority of respondents said should be prioritized included boosting the U.S. manufacturing industry, regulating climate risks in finance, regulating large banks and providing student loan debt relief. The least popular choice to make the list was regulating small or mid-sized banks, which 43 percent of respondents said should be a priority.
The poll was conducted among 2,200 adults in the U.S. between January 8 and January 11. It has a margin of error of plus or minus two percent.
Biden plans to push for $1,400 stimulus checks after taking office, which would bring the total among of recent payments to $2,000 when combined with recently issued $600 checks. The smaller payment was the subject of widespread backlash, prompting a surprise push for the $2,000 checks from President Donald Trump. The outgoing president found a rare point of agreement with congressional Democrats, who also demanded the higher amount, joined by a handful of their Republican colleagues.
Senate Majority Leader Mitch McConnell (R-Ky.) repeatedly blocked a vote on the measure last month. Republicans will lose control of the upper chamber shortly after the Biden inauguration on Wednesday, when new Georgia Senators Jon Ossoff and Raphael Warnock are sworn in.
The title of majority leader will then be transferred to Senate Minority Leader Chuck Schumer (D-N.Y.), who is unlikely to block voting on new stimulus checks.
Senate Democrats now appear to be united in their support of the new $1,400 stimulus checks and measure is expected to pass Congress, even if the Republicans who supported Trump's call for increased payments change course and oppose the proposal under Biden.
Newsweek reached out to the Biden transition team for comment.