More Subpoenas on the Way This Week Says Chair of House Committee Investigating 1/6
The chairman of the House Select Committee on the January 6 attack, Representative Bennie Thompson, stated Tuesday that the congressional body would be issuing additional subpoenas this week as it continues its investigation into the riot.
The Mississippi Democrat revealed the news to reporters at the U.S. Capitol building after the committee held a morning meeting.
While Thompson stated that more subpoenas could be expected soon, he did not elaborate on a specific timeline for the rest of the week. He also did also not mention any specific names that these additional subpoenas could target.
It is more than likely, though, that the subpoenas will be issued to high-ranking officials who served with former President Donald Trump, many of whom the investigation has stated may provide crucial details on the events of January 6.
The one person that Thompson did mention by name is Trump's former Chief of Staff, Mark Meadows, who has already been subpoenaed but ignored the court order Friday calling him to testify before the committee.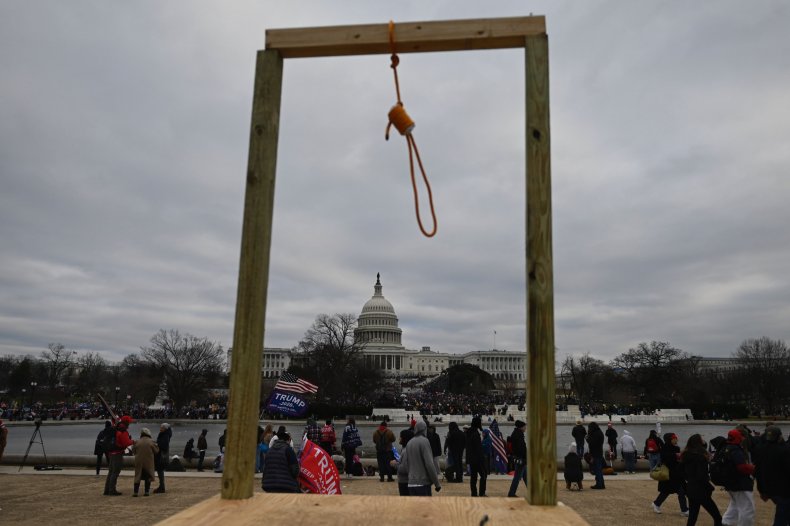 Meadows has become the second former White House official to defy a deposition order in recent days. On Monday, former Trump aide Steve Bannon surrendered to federal agents after being held in contempt of Congress for ignoring his subpoena, and he now faces up to two years in jail.
Thompson stated that the January 6 Committee has not yet decided on a course of action for handling Meadows, telling reporters that "it's still a work in progress" and that they were not yet ready to hold Meadows in contempt.
However, Representative Adam Schiff, who also sits on the committee, said that he hoped the body would be "moving quickly" with regards to holding Meadows accountable.
"When ultimately witnesses decide, as Meadows has, that they're not even going to bother showing up, that they have that much contempt for the law, then it pretty much forces our hand, and we'll move quickly," the California Democrat stated Sunday on NBC's Meet The Press.
While Thompson may have not used the same wording as Schiff, the chair did tell reporters that he would be sending Meadows a letter Tuesday "basically repeating what we've been saying all along."
"We need these questions answered. We've given [Meadows] an opportunity on several occasions to be responsive and [he's] not done it."
Thompson has long condemned the actions of those who attacked the U.S. Capitol on January 6 and has vowed that the committee would hold the perpetrators responsible. Speaker of the House Nancy Pelosi appointed Thompson to be chair of the committee on July 1.
The committee was formed mostly along party lines, with most Democrats in favor of and most Republicans decrying the body's formation.
Of the committee's nine members, only two, Wyoming Representative Liz Cheney and Illinois Representative Adam Kinzinger, are Republicans.
Newsweek has reached out to Representative Thompson's office for comment.