More than Two-Thirds of Inmates Tested Positive for Coronavirus Last Week at Tennessee Prison
More than 900 inmates at a prison in Tennessee tested positive for the novel coronavirus in the last week, state health officials said Monday.
The medical director for the Tennessee Department of Corrections (DOC) and officials with the Tennessee Department of Health decided to test 1,410 inmates at the privately-run South Central Correctional Facility in Wayne County on August 27 and 28, according to a DOC news release.
While the DOC said it ordered the mass testing effort because inmates and staff members at the facility were exhibiting symptoms common among COVID-19 patients, CoreCivic, the company that owns and runs the South Central Correctional Facility, told Newsweek only 10 inmates were experiencing symptoms before testing. All inmates were asymptomatic at the time the tests were conducted, according to CoreCivic Public Affairs Manager Ryan Gustin.
"This is consistent with other correctional systems, which are reporting that 96 percent of inmates who tested positive are asymptomatic," Gustin said.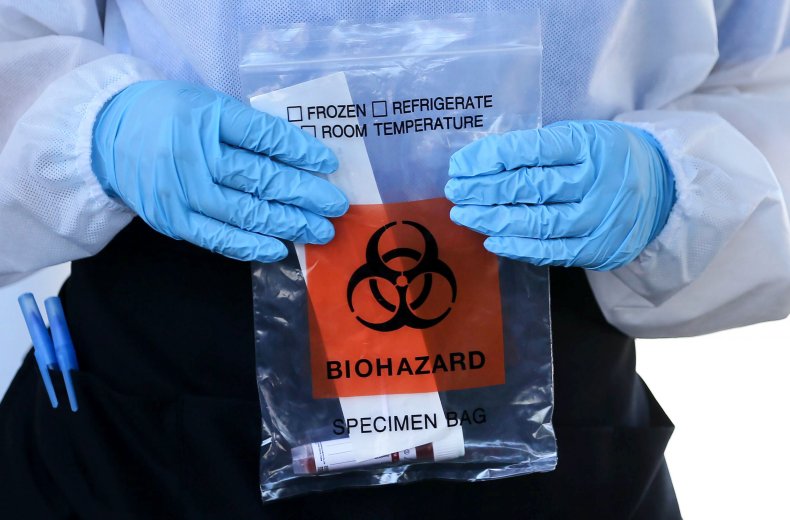 The latest test results "will help inform additional decisions and the efforts currently underway to cohort and quarantine those inmates who are positive or might have been exposed to the virus," Gustin said.
Of the 1,410 inmates who were tested at the facility last week, 965 of them—about 68 percent—tested positive and 277 tested negative. Gustin said CoreCivic is still waiting for the results of 168 tests and said mass testing of the facility's staff was underway on Monday.
The facility's spike in new cases marked the largest increase in cases at a prison since more than 600 inmates tested positive at a prison in Bledsoe County in April and more than 1,800 inmates tested positive at a different prison in Trousdale County in May, according to The Tennessean. The spike at South Central Correctional Facility also resulted in a sudden single-day positivity rate of 15.7 percent for the state, which reported a total of 154,933 cases on Monday, August 31.
The facility's new cases accounted for more than half of the state's total increase in new cases on Monday, according to the Tennessee Department of Health. The state's daily number of new cases has ranged between 667 and 1,936 in the last week, and its positive testing rate has ranged between 5.34 percent and 8.47 percent since last Monday.
The DOC said in its release that it is working with officials at the facility on "infection control measures and increased education." The department said the inmates who have tested positive but are asymptomatic will be treated at the prison unless they require additional medical support, while staff members who test positive will be instructed to self-quarantine.
Gustin told Newsweek that CoreCivic outfitted all inmates and staff members at the South Central Correctional Facility with face masks in April and requires all inmates to wear them whenever they leave the living spaces to which they have been assigned.