More Unauthorized COVID Test Sites Are Appearing as Demand Rises, Omicron Spreads
More unauthorized COVID testing sites continue to appear amid a surge in COVID cases as Omicron spreads across the country and more people scramble to get tested.
Officials and organizations are warning against scammers who are exploiting people's personal information for fake COVID tests.
The non-profit scam tracker and consumer watchdog group Better Business Bureau (BBB) has reported a number of fake COVID testing sites in different parts of the country.
Dan Parsons, president of BBB Metropolitan Houston & South Texas, warned of red flags that could pop up including if a site is asking people to provide a lot of personal information or asking for payment for the test.
He told Houston news station KTRK-TV that some scammers put signs for COVID testing locations out on freeways that lead patients to fake sites.
"Signs on the freeway, 'COVID Tests, come on in,'" Parsons told the outlet. "You know who is behind this? Some guy who just set up a tent. We've actually seen examples of that where they literally go in, take your swab, and throw it away in the garbage. The number one sign is how it's being marketed."
Similar instances were also reported in Illinois where a woman said she used her driver's license number and insurance information to book a COVID test appointment only to find "the doors were locked and had a 'closed' sign" when she arrived at the testing site, according to The Sacramento Bee.
"If someone is asking for personal information, credit card information or asking you to pay, that might be a tip-off to the rip-off," said Steve Bernas, president of BBB of Chicago & Northern Illinois.
On Monday, Illinois Governor J.B. Pritzker said that the state's Attorney General's office will investigate "fly by night" COVID testing operations.
"We intend to make sure that those operations are no longer doing to customers and patients what they have been doing," he said during a news briefing.
Similarly, a man in Florida recently reported that he was offered a fake test by someone dressed as staff at a COVID testing site. He said that a woman approached him while he was in his car at a drive-through testing line in Sarasota and gave him a bag with a swab test.
The man, identified as Dave, said that the woman reportedly asked him for his phone and sent him a QR code which directed him to a website that asked for his address, Social Security number and date of birth.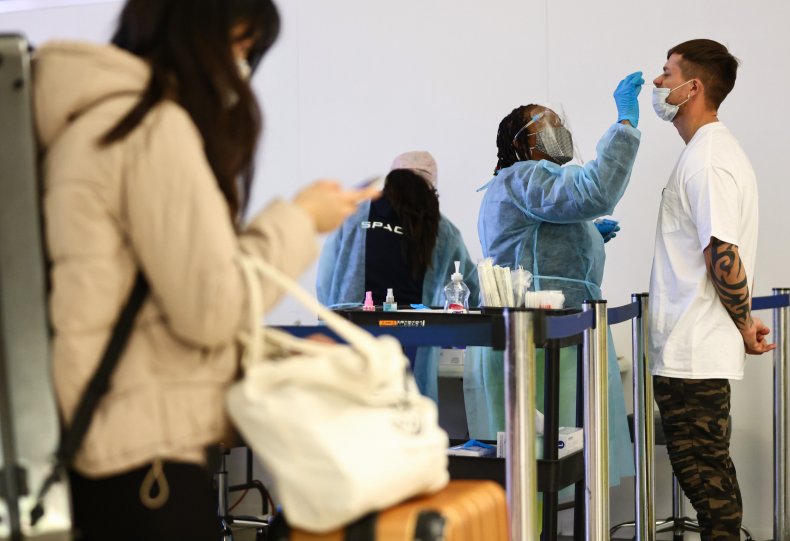 On Tuesday, the BBB explained that similar cases have happened through robocalls that direct consumers to websites that look like a clinic or medical companies offering COVID tests. Visitors to those websites are then asked to enter credit card information or fill out a form with personal data in order to receive a test.
The consumer watchdog group said that those websites often lack information about "how the test works, where it is sourced, and what laboratory processes it."
"Don't fall for it! These tests are not US Food and Drug Administration [FDA] approved and will not give accurate results. In fact, requestors may never even receive an actual test kit. Either way, scammers will have made off with the money and personal information," the BBB said in the statement.
The group said legitimate testing sites could be found through doctors and healthcare providers who can also help check if the test is covered by insurance.
The BBB also urged those who wish to get tested for the virus to check if the tests provided are approved by the FDA and to ask people who are present at COVID testing lines for their credentials.