More Voters Believe Bernie Sanders Is the Most Honest Candidate Of All Democratic Contenders, Poll Finds
More voters believe that Senator Bernie Sanders is the most honest Democratic presidential contender of all other candidates, according to a new poll.
The latest survey data from Quinnipiac University showed that 26 percent of respondents chose Sanders as the most honest candidate, while Joe Biden was the second-most trusted contender, with 17 percent choosing the former vice president.
Senator Elizabeth Warren came in third, with 14 percent saying she was the most honest, while former Mayor Pete Buttigieg trailed at just 6 percent followed by Senator Amy Klobuchar at 5 percent.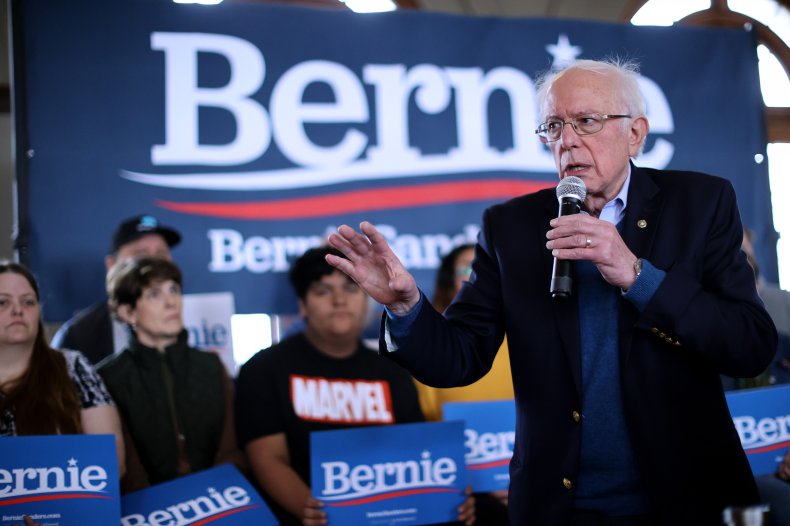 Sanders also came out on top when it came to policy, with 22 percent of respondents saying the Vermont senators policy ideas are the best among the Democratic candidates. Warren, who represents Massachusetts, was close behind at 21 percent, while Biden came in third with 18 percent.
Additionally, 28 percent of those polled said Sanders cares the most about people like themselves. Biden trailed him, with only 20 percent saying they believed that the politician cared the most about them. Warren was close behind Biden at 19 percent.
Despite these positive views of Sanders, the poll also showed that significantly more respondents viewed Biden as the best leader, at 31 percent compared with Sanders at just 18 percent. Biden was also widely seen as the best candidate to defeat President Donald Trump in the general election, with 44 percent choosing the former vice president and only 19 percent pointing to Sanders.
As the primaries kick off in less than a week with the Iowa caucus February 3, nationwide and state-level polls have shown Sanders surging. While some show the progressive lawmaker neck-in-neck with Biden, others show Sanders taking a clear lead. Meanwhile, Warren and several other top tier candidates remain strong contenders, as analysts look to the Iowa caucuses and then the New Hampshire primary for a clearer signal as to who the Democratic nominee could be.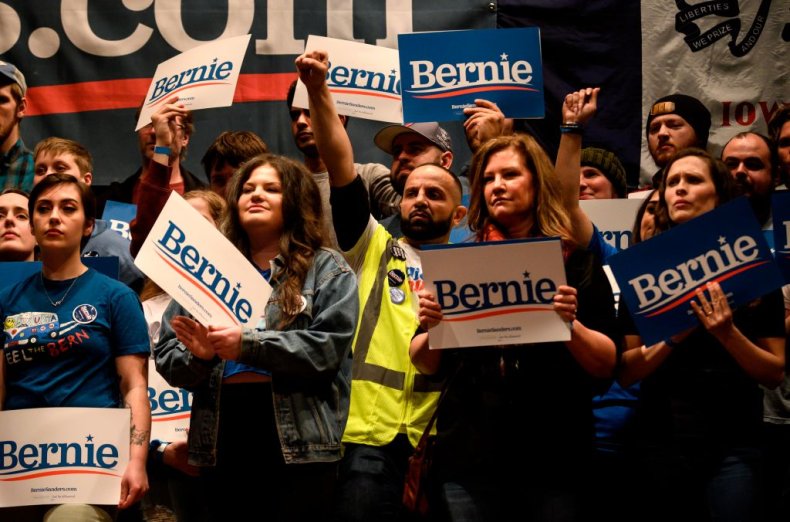 Morning Consult's latest polling data shows Sanders and Biden tied as the most favorable candidates in the race, with both viewed favorably by 73 percent of respondents. Warren trails behind the two frontrunners, with 64 percent saying they view her favorably. Notably, all three politicians are viewed unfavorably by 21 percent of those polled.
When it comes to Iowa, Sanders currently leads the pack by comfortable margins, according to two separate polls. An Emerson College poll conducted last week showed the senator with 30 percent of respondents' vote, followed by Biden at 21 percent. Buttigieg came in third with 10 percent. Similarly, Sanders led by a significant margin in a New York Times/Sienna College poll earlier this month. In that survey, he took 25 percent while Buttigieg came in second with 18 percent, followed closely by Biden at 17 percent.
The polling results are similar in New Hampshire. Real Clear Politics' current average of national polls shows Sanders leading by a full eight points. The senator has support from 24 percent of voters, whereas Biden comes in second with just 16 percent.
The graphic below, provided by Statista, illustrates which Democratic candidate is considered most honest by Democratic voters.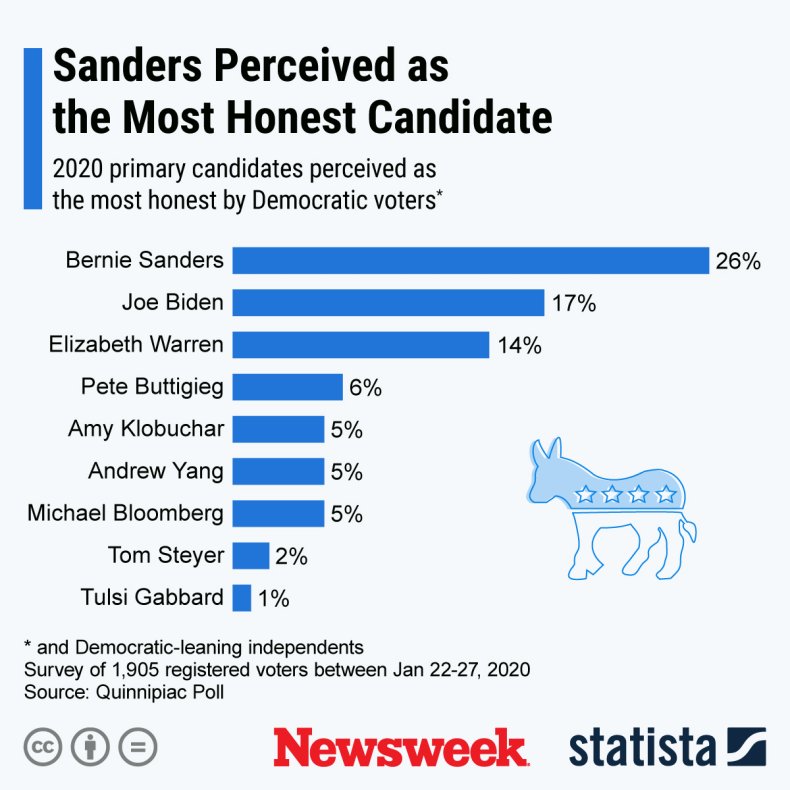 The article was updated to include an infographic.