More Voters Trust Biden Than Trump To Handle Public Safety, as the Two Spar Over the Issue
More registered voters trust Democratic presidential candidate Joe Biden than President Donald Trump to handle public safety issues, according to a new poll.
According to the poll, which was conducted by Morning Consult and released on Wednesday, 47 percent of voters say they trust Biden more to handle public safety, compared to 39 percent that said they trust Trump more.
The poll surveyed 1,988 registered voters from August 28 to August 30 and had a margin of error of plus or minus 2 percentage points.
The poll's findings come as Trump and Biden continue to spar over the issue of public safety as protests continue to occur across the United States. Protests first began following the death of George Floyd, but they continued after Jacob Blake was shot seven times by a police officer in Kenosha, Washington.
During the recent Republican National Convention Trump and his supporters repeatedly stated that protests and public safety issues would get worse if Biden were to win the November 3 election.
"No one will be safe in Biden's America," Trump said towards the end of his speech on Thursday.
Trump has also claimed that many of the protests are occurring in cities run by Democrats, and during a recent press conference he stated, "they want to destroy our country, they're gonna destroy our suburbs."
"The only way you will stop the violence in the high crime Democrat run cities is through strength!" Trump wrote in a recent tweet.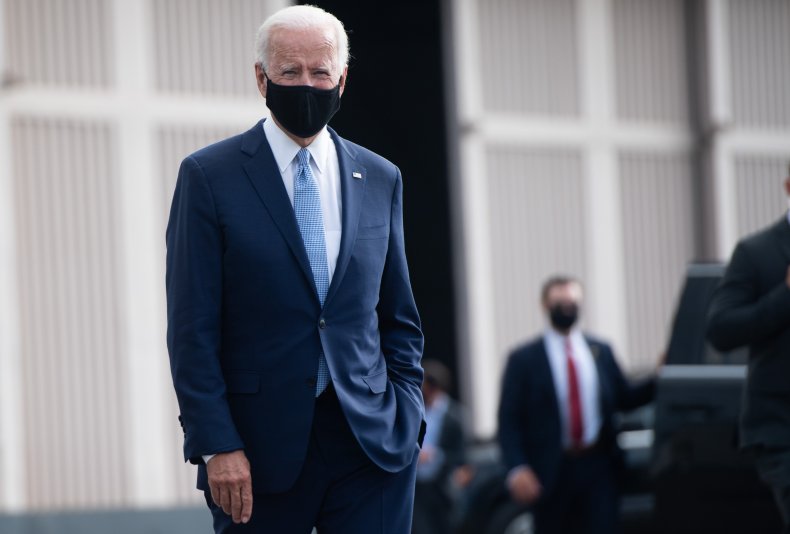 The former vice president has also attacked Trump on public safety issues and the ongoing protests and in response to Trump's RNC speech, he tweeted, "Remember: every example of violence Donald Trump decries has happened on his watch. Under his leadership. During his presidency."
On Monday, Biden held a speech where he condemned the violence that erupted from the recent protests and suggested that it was all happening under Trump's administration.
"Does anyone believe there will be less violence in America if Donald Trump is re-elected?" Biden asked during his speech. "We need justice in America. We need safety in America. We're facing multiple crises — crises that, under Donald Trump, have kept multiplying."
"He can't stop the violence because for years he's fomented it," Biden added during his speech.
Trump has also claimed that Biden is siding with "the rioters, anarchists, agitators and looters," but during his recent speech, the former vice president condemned the ongoing violence and stated, "I want to be very clear about all of this: Rioting is not protesting. Looting is not protesting. Setting fires is not protesting. None of this is protesting."
"It's lawlessness, plain and simple. And those who do it should be prosecuted," Biden added. "Violence will not bring change, it will only bring destruction. It's wrong in every way."
As the recent protests were sparked by issues over race relations, the poll also found that more voters say Biden would be the better candidate to handle this issue. According to the poll, 51 percent said they trust Biden more to handle race relations, while 32 percent said they trust Trump.