More Voters Would Blame Democrats Than Republicans if U.S. Defaults on Debt, Poll Shows
A poll released Wednesday shows voters said they would blame Democrats more than the Republicans if the U.S. were to default on its debt. The survey comes after the Democratic-controlled House passed a bill Tuesday that prevents a government shutdown and suspends the debt ceiling.
Politico/Morning Consult conducted the poll of 1,998 registered voters from September 18 to 20. The poll found that when respondents were asked which party they would blame more if the nation defaulted on the national debt, 33 percent said Democrats and 42 percent said both parties. Only 16 percent said they would blame Republicans more, and 9 percent said they "don't know" or had no opinion.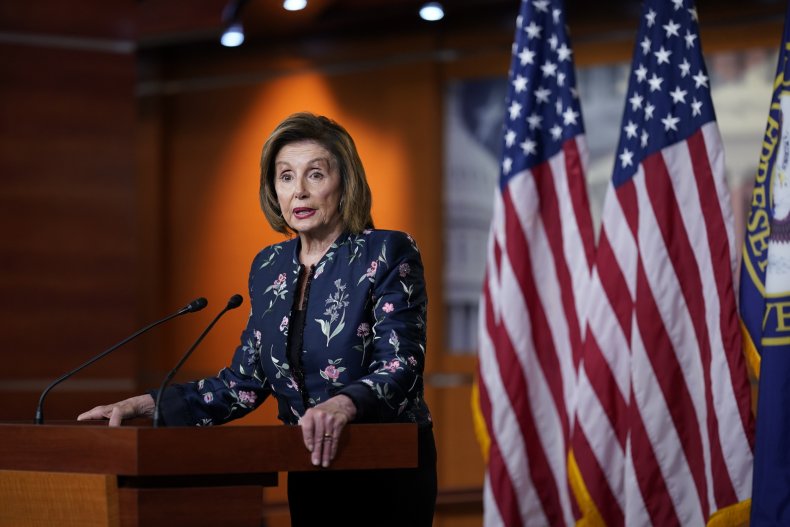 Treasury Secretary Janet Yellen wrote a September 8 letter to House Speaker Nancy Pelosi that urged Congress to act quickly on the debt ceiling. Yellen said in the letter that the government would likely run out of money in October because of continued financial uncertainty created by the coronavirus pandemic.
In a fact sheet released last Friday, the Biden administration said programs such as Medicaid and those for disaster relief and school funding could cut be severely cut if the current debt limit remains in place. The debt limit—often called the debt ceiling—is the total amount of money the U.S. is allowed to borrow at any given time, and it covers numerous types of federal government debt.
"If Congress does not act before cash runs out, the U.S. will default for the first time in its history," the fact sheet warned.
Senate Minority Leader Mitch McConnell has vowed to block an increase and is trying to rally fellow Republicans to oppose the Democrats in raising the borrowing cap.
"With a Democratic President, a Democratic House, and a Democratic Senate, Democrats have every tool they need to raise the debt limit," McConnell tweeted on September 15. "It is their sole responsibility. Republicans will not facilitate another reckless, partisan taxing and spending spree."
Before the Democrats' bill passed in the House on Tuesday, Pelosi and Senate Majority Leader Chuck Schumer released a joint statement on Monday.
"Addressing the debt limit is about meeting obligations the government has already made, like the bipartisan emergency COVID relief legislation from December as well as vital payments to Social Security recipients and our veterans," they wrote. "Furthermore, as the Administration warned last week, a reckless Republican-forced default could plunge the country into a recession."
McConnell maintained that his party would not help in raising the debt limit.
"We will not support legislation that raises the debt limit," the Kentucky Republican said after the announcement from Pelosi and Schumer. "Democrats do not need our help."
The bill that passed Tuesday in the House now heads to the Senate, where Republicans led by McConnell are vowing to block it.