More Women in Global Security Forces Will Raise Effectiveness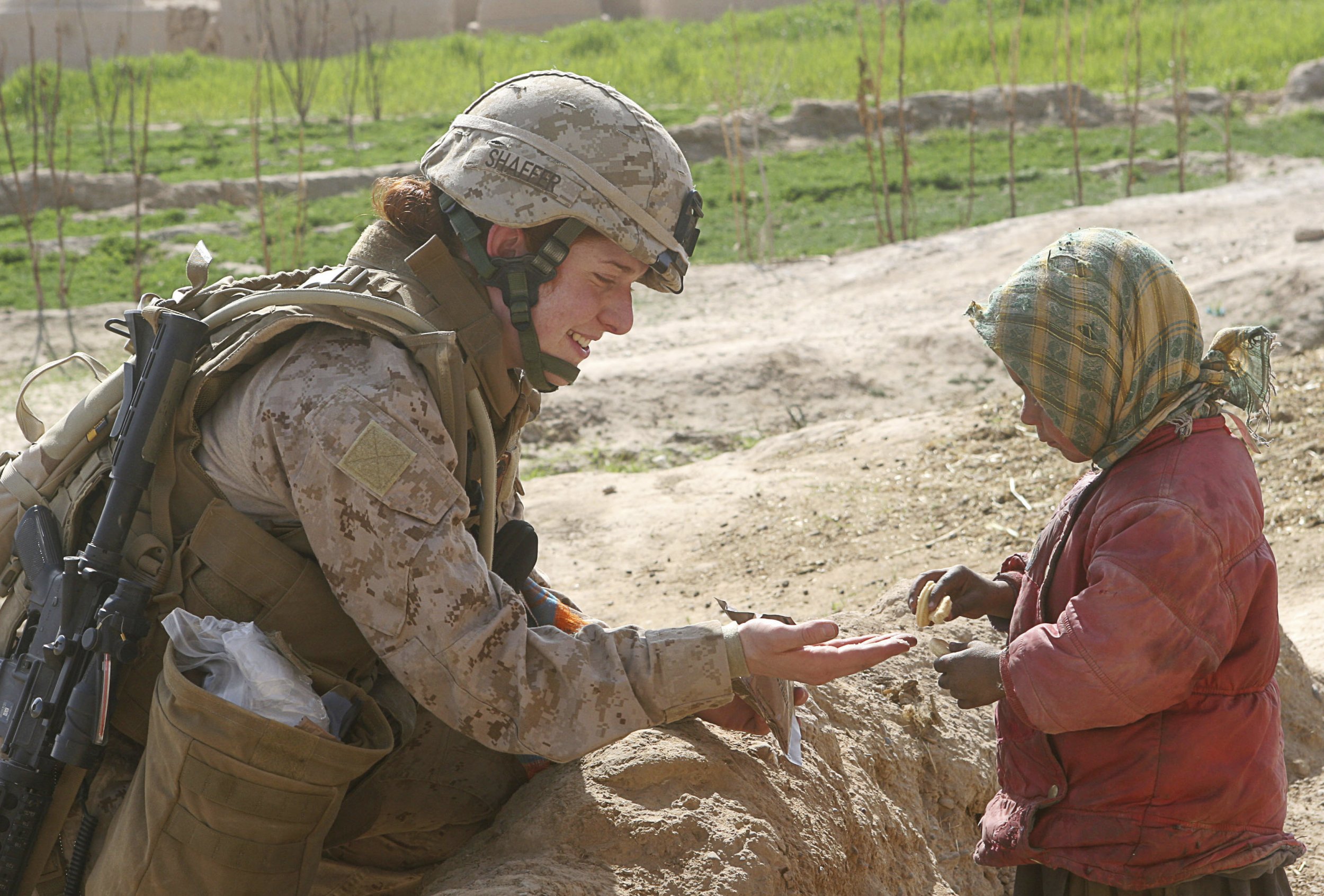 Promoting women's participation in peace and security processes is often cast as an act of fairness rather than of effectiveness. But evidence shows that including women in international security forces advances the primary purpose of U.S. security assistance—making these forces better and stronger, and improving our national security. This evidence seems to be gaining traction in the U.S. departments of state and defense.
When the U.S. Defense Department announced in 2015 that it would open combat occupations to women, Defense Secretary Ash Carter observed that "fully integrating women into all military positions will make the U.S. armed forces better and stronger."
A bill introduced recently in the Senate would extend this logic to U.S. security assistance, arguing that, if the United States wants to make foreign militaries, police, and peacekeeping forces "better and stronger," it should promote women's participation in them.
Led by Senators Barbara Boxer (D-CA) and Jeanne Shaheen (D-NH), the bill would require the U.S. State Department to encourage other countries to increase the number of women recruited and promoted in their security forces.
Their goal "is not just about fairness," Senator Boxer explained, "it is about the vital security interests of the United States and our international partners."
Senator Shaheen echoed this, suggesting that the underrepresentation of women in international security and peacekeeping forces has an adverse impact on mission effectiveness.
Despite the proven benefits of their participation, women represent a fraction of military, police, and peacekeeping forces around the world. A look at South Asia shows that women serve as less than 1 percent of Pakistan's police, less than 5 percent of Bangladesh's and less than 7 percent of India's.
And the numbers aren't much better for peacekeeping forces. While the UN set a target that women make up 20 percent of its forces, in 2016, women represented only 3 percent of military peacekeepers and 9 percent of police personnel.
These numbers run counter to the research that shows that women make distinct contributions that improve security operations. When female security forces assist in dispute resolution, for example, they are more likely than their male counterparts to de-escalate tensions without the use of excessive force. Rebuilding the relationship between communities and security forces is particularly critical in a society's post-conflict recovery when communities may have felt abandoned—or, in some cases, abused—by security forces. Women's participation has been proven to enhance a community's perception of the security force's integrity.
Cases from countries around the world also show that female security forces may have access to venues and populations that men do not, providing them opportunities to gather additional intelligence on security risks, particularly in conservative societies. Research also shows that women in conflict-affected communities are more likely to report gender-based violence to female personnel—including to women serving as police, military, and peacekeeping officers.
Applying this evidence to U.S. programs, the new bill would require the State Department, in coordination with the Defense Department, to use foreign assistance to increase the number of women who participate in U.S. security training and exchange programs. This is already a goal set by the U.S. government, but the bill proposes specific and concrete targets that would encourage quicker progress.
One avenue is the International Military Education and Training program, which brings foreign officers to U.S. military schools. The bill would require the program to double the overall number of female participants in three years. Only 7 percent of program participants were women between 2011 and 2015, out of participants from over 140 countries.
Similarly, the bill would require doubling the number of female peacekeepers deployed within five years, that State Department anti-terrorism training programs double the number of female participants in three years (in 2015, they represented five percent of program participants), and that women constitute at least 10 percent of nominees for U.S.-funded police training programs around the world.
Skeptics may question whether U.S. security assistance can influence rates of women's participation, particularly in conservative societies. But the United States has a proven track record of doing so, albeit in modest numbers. Over the last five years, the number of deployed female military peacekeepers doubled from 1,396 to 2,539 in countries that received assistance from the U.S.-run Global Peace Operations Initiative. And U.S. police training programs have helped increase the recruitment and retention of women, such as a U.S.-funded basic cadet course for women that assisted Lebanon in increasing the number of female police officers on its force from 2 to 610.
Enacting this bill will help, but it should be the first step of many. Similar targets should be set for all U.S.-offered training related to peace and security issues, from judicial training in post-conflict societies to international visitor program participants drawn from conflict-affected countries.
The content of the training matters, too. United States' training should outline concrete steps that security forces can take to better utilize the skills and perspectives of women—through their recruitment and retention in the force, and also through outreach to women in civil society to better involve them in prevention and peacebuilding efforts. Trainings like the Global Peace Operations Initiative now address these topics, but it should be covered more consistently across all U.S. security training.
Finally, Congress should convert the U.S. National Action Plan on women, peace, and security into legislation. That way U.S. agencies can be held to account over their commitments to promote women's participation in conflict prevention and resolution.
These actions, along with the new bill, would require the U.S. departments of state and defense to better draw on the full range of skills and perspectives of 50 percent of the world's population. There are qualified female leaders around the world who both can and want to serve in their countries' military, police, or peacekeeping units, and evidence shows that their participation makes these forces more effective.
Jamille Bigio is an adjunct senior fellow in the Women and Foreign Policy program at the Council on Foreign Relations.