More Yazidi Mass Graves Discovered Near Sinjar by Iraqi Officials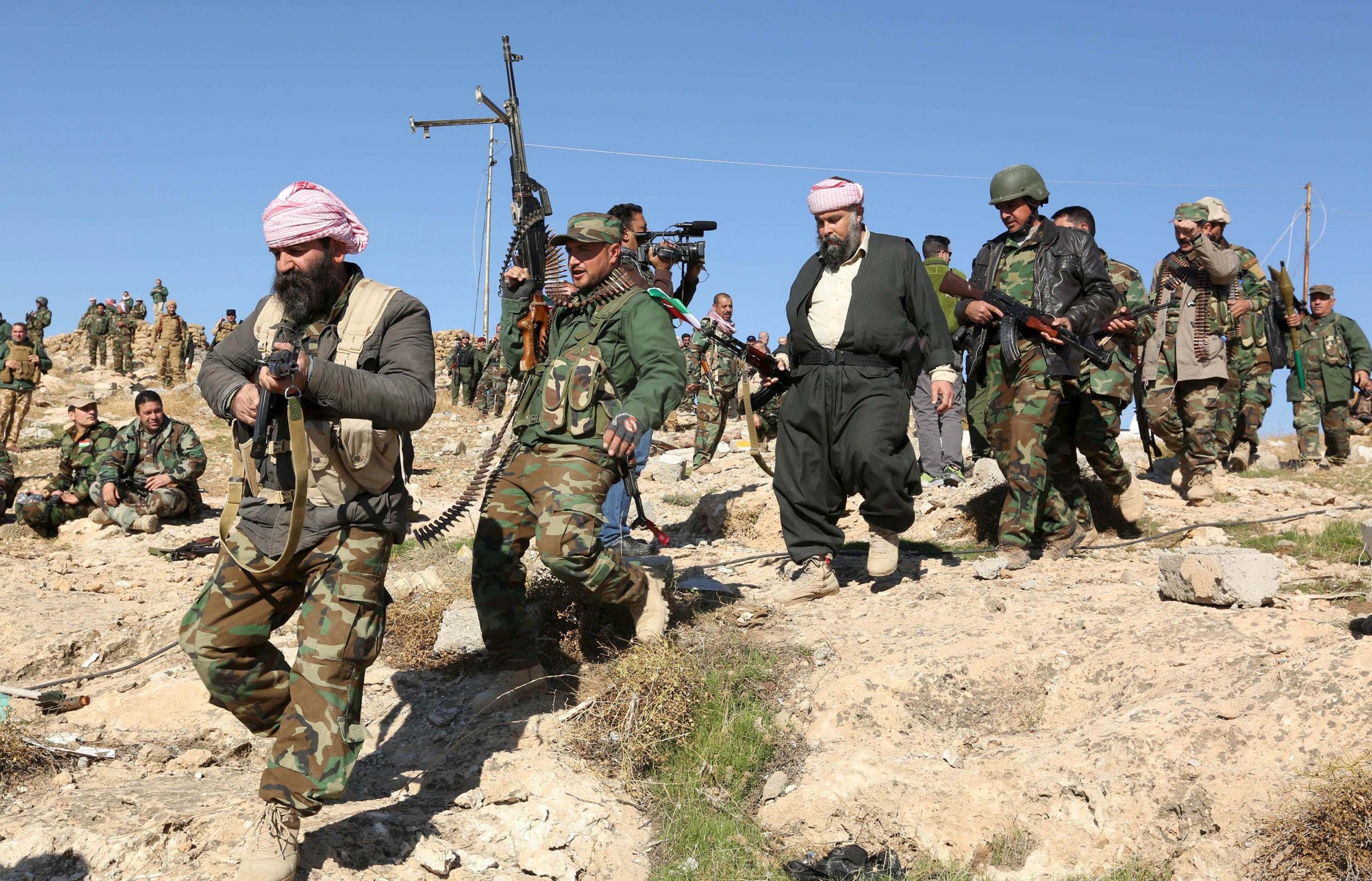 A number of mass graves containing the remains of members of the Yazidi religion have been found near Sinjar, in northern Iraq, the site of recent airstrikes by a U.S.-led coalition against the Islamic State militant group (ISIS).
Iraqi officials announced the discovery last week of a mass grave containing more than 110 bodies, the BBC reported. The grave, found about 6 miles west of Sinjar, was booby-trapped with improvised explosive devices in preparation for the Kurdish liberation of the area, Al Jazeera reported.
On Sunday, Iraqi officials said they found a further three mass graves in Sinjar, which contained between 80 and 100 bodies between them. Iraqi officials have found at least seven Yazidi mass graves so far. Two weeks ago, another mass grave was found containing the bodies of between 40 and 80 Yazidi women; it was believed ISIS fighters deemed the women too old to be sold as sex slaves or raped.
ISIS took control of Sinjar in August 2014 and conducted a massacre of Yazidis. ISIS killed Yazidi men and captured hundreds of Yazidi women and girls and sold them into sex slavery. Yazidis who remained fled to the top of Mount Sinjar and were forced to convert to Islam or be killed. A U.S.-led coalition began airstrikes against ISIS in the area shortly thereafter.
The United Nations said ISIS "may have committed genocide, war crimes and crimes against humanity" in its attacks against Yazidis and other religious and ethnic minorities.
Earlier this month, Kurdish peshmerga forces, with the backing of U.S. airstrikes, drove ISIS out of Sinjar.