More Young People Say They Will 'Definitely' Vote in Election Than in 2016, Poll Says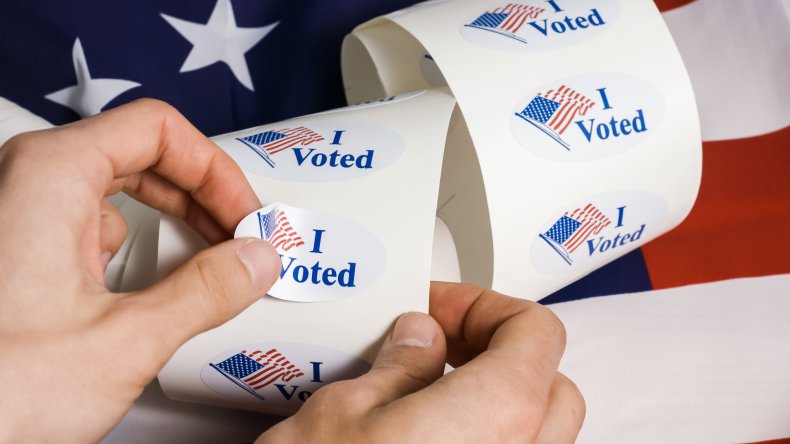 The 2020 election could feature a very high turnout of young voters, if the results of a new poll prove correct.
A national survey released Monday by Harvard University found that 63 percent of respondents aged 18-29 said they would "definitely" vote in this year's election. The result is a substantial increase over the 47 percent who said the same before the 2016 election, and it matches the 63 percent of respondents aged 18-24 who said they would "definitely" vote before the 2008 election.
"Young Americans recognize that the issues that impact their day-to-day lives are on the ballot, from health care and mental health to racial and social justice," Mark Gearan, director of the Institute of Politics at Harvard Kennedy School, said in a statement. "The unprecedented interest in this election and the significant increase in early and mail-in ballots portend historic turnout."
"As this generation becomes the largest voting bloc in the electorate, their notable civic participation is a very good sign for the future," Gearan added.
When former President Barack Obama and Democratic presidential nominee Joe Biden were first elected in 2008, actual turnout of voters aged 18-29 reached a peak of 48.4 percent, according to the United States Elections Project. Despite increased efforts at increasing youth voter turnout, the youngest age groups have remained the least likely to cast ballots in elections for decades.
High turnout among young voters would likely be a massive advantage to Democrats and Biden in particular, with polls consistently showing him with a significant lead over President Donald Trump. The Harvard poll shows Biden favored by 50 percent of voters aged 18-29 compared to 26 percent for Trump, with Biden's lead reaching 63 percent to 25 percent among likely voters.
The former vice president's favorability rating among young voters has also increased since a Harvard poll earlier in the year. Biden's favorability rating in the poll released Monday was 56 percent among likely voters, up from 42 percent in a survey conducted in March. The biggest shift was seen among young Hispanic voters, moving from 38 percent favorable in March to 55 percent favorable in the recent survey.
However, only 63 percent of young Biden voters believe that the Democrat will win the election, compared to 74 percent of Trump voters who are confident that the president will be reelected. Of those who said they would vote for neither candidate, 36 percent believed Biden would be the winner, while 30 percent predicted a Trump victory and 34 percent were unsure.
Mirroring other surveys of the general population, the poll also found that the way young voters planned to vote depended heavily on their political party. A 56 percent majority of Democrats said they would vote by mail, compared to 33 percent of Republicans. Conversely, 56 percent of Republicans planned to vote in person, compared to 33 percent of Democrats.
The poll was conducted among 2,026 people aged 18 to 29 between September 23 and October 11. It has a margin of error of 2.18 percent.
Newsweek reached out to the Trump and Biden campaigns for comment.