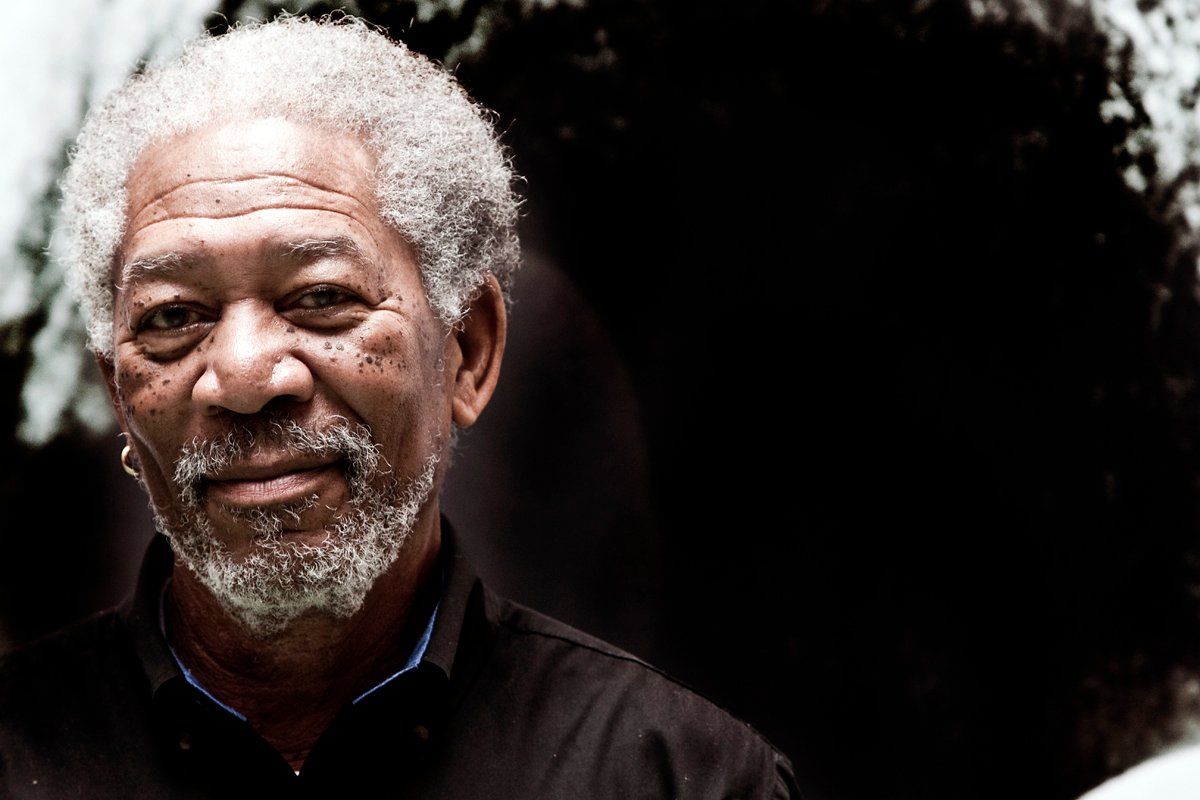 Over the course of his legendary career, Morgan Freeman has portrayed everyone from the U.S. president to God. In the process, he's earned five Oscar nominations and one win—for 2005's Million Dollar Baby. The 75-year-old actor—with arguably the most recognizable baritone voice in the biz—also is known for his role as Lucius Fox, the gadget guru to Bruce Wayne's Batman in Christopher Nolan's superhero trilogy. On the eve of the blockbuster franchise's third—and (allegedly) final—film, The Dark Knight Rises, Freeman talks to Newsweek about Batman's epic final chapter, legalizing marijuana, the Tom Cruise/Katie Holmes rumors, and more.
Did you have any reservations about being involved in this epic trilogy?
None whatsoever! I didn't know it was going to be a trilogy. With Batman Begins, I don't recall that I'd done one of these big action blockbusters so it was as good a reason as any to get involved with one. Like everybody else, I have this fascination with Batman and this reincarnation of him is the best ever.
In your mind, what function do you think Lucius Fox serves for Bruce Wayne/Batman?

Michael Caine and I have come to the conclusion that he's the heart of Bruce Wayne and Lucius Fox is the brain of Batman.
You're responsible for creating all the fun gadgets. Did you have any favorites?

All the toys! I do have a favorite and it surfaced in the third one: The Bat. But I didn't get to ride any of them.
In The Dark Knight Rises, there are hints of the 'Occupy' movement—with Bane's rebel army targeting Gotham's rich.

Chris talked about it and he didn't really have anything like that in mind during the writing of The Dark Knight Rises, so this is one of those situations where people can read into it what they will. But I think that [the disparity in wealth] has happened before, and there's going to have to be a shakeout. When all of the wealth gets into the hands of so few people, there's going to be a shakeout, and this is the wrong kind of country for that sort of thing. This isn't serfdom or an oligarchy. We won't exist for very long like that.
Marvel's talking about creating the first Hollywood film centered on a black superhero, Black Panther. Symbolically, it could be a big deal for black actors.

Well, if the movie is done well. Will Smith did one [Hancock] that was kind of silly. I don't know why they even did that movie. But if they do Black Panther with some class and some creativity, I think it would go over big-time.
You also appeared in the play 8 by Dustin Lance Black about the passing of Prop 8. How has your attitude changed toward gay marriage and the gay community over the years?

I grew up in the South but I started dancing in my twenties when I got out of the Air Force, and studying dance, you're surrounded by gay guys all the time. You get to know them and you have to shift gears!
You've also been a big proponent of the legalization of marijuana.

Marijuana! Heavens, oh yeah. It's just the stupidest law possible, given history. You don't stop people from doing what they want to do, so forget about making it unlawful. You're just making criminals out of people who aren't engaged in criminal activity. And we're spending zillions of dollars trying to fight a war we can't win! We could make zillions, just legalize it and tax it like we do liquor. It's stupid.
Do you have favorite films or filmmaking experiences?

Anything I ever did with Clint Eastwood is my favorite. I watched The Sum of All Fears and that was a good movie! And also a good working experience with the director, and working with Ben Affleck.
What about on the other end of the spectrum: worst movie-making experiences?

Oh, tons! Bonfire of the Vanities, The Big Bounce, one or two others. Bonfire of the Vanities is one of my favorite novels and it just got too far away from the story.
With Batman Begins, it recently surfaced in the news that you were "disgusted" by the way Tom Cruise exerted control over Katie Holmes during that film's promotional tour.
That's just reporters; that has nothing to do with me. I don't recall any knowledge of how Katie was even treated. I don't know anything about it, really, and I certainly never commented on it!
And you're currently filming Oblivion with Tom Cruise. How's he holding up?

I wrapped filming on that two months ago but he's such a total professional. He's a really sweet human being and very generous. He's also very giving as an actor and even more giving as a person. I like him a lot.
When filming wrapped on The Dark Knight Rises, did you get a parting gift?

Yeah, I did! I got a big box with a stuffed bat in it. The bat's hanging up over the door in my office at home.