Morgan Freeman Accused of Harassment and Inappropriate Behavior by 8 Women
Morgan Freeman released the following statement with regard to the accusations made against him: "Anyone who knows me or has worked with me knows I am not someone who would intentionally offend or knowingly make anyone feel uneasy. I apologize to anyone who felt uncomfortable or disrespected—that was never my intent."
A CNN report released on Thursday detailed accusations of harassment and inappropriate behavior eight women allegedly experienced by Hollywood legend Morgan Freeman.
In addition to the eight accusers, eight other individuals, a number of whom were unnamed in CNN's report, backed up claims of 80-year-old Freeman's alleged behavior. He reportedly made sexual remarks regarding their clothing and bodies as well as demeaning and discriminatory comments. Many of the incidents relayed to CNN occurred at Freeman's production company Revelations Entertainment and while Freeman was on set filming and promoting his movies.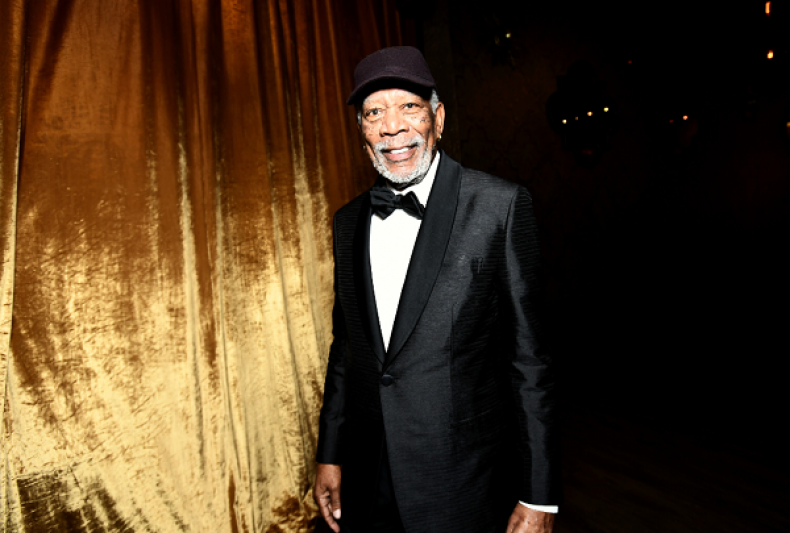 Four individuals who worked in production on movies Freeman starred in over the last 10 years said The Shawshank Redemption actor often made women feel uncomfortable at work. One production assistant accused Freeman of unwanted touching in the summer of 2015 while working on Going in Style. That particular victim said Freeman "kept trying to lift up my skirt and asking if I was wearing underwear," although she noted he never successfully managed to get her skirt up.
A senior production staff member working on Freeman's 2012 movie Now You See Me accused the father-of-four of harassing her and her female assistant on several different occasions. According to the senior production worker, Freeman's lewd comments on their bodies got so extreme that the women would purposefully monitor their clothing on days that they worked with him. "We knew that if he was coming by…not to wear any top that would show our breasts, not to wear anything that would show our bottoms, meaning not wearing clothes that [were] fitted," she said.
Women who worked at Revelations' office building also recalled Freeman's indiscretions against them, including one former manager who said Freeman would "come over to my desk to say hi and he'd just stand there and stare at me. He would stare at my breasts."
Male employees at the production company's office supported the claims, telling CNN that although Freeman wasn't at the office regularly, he often behaved like a "creepy uncle." One male employee recounted a time when he saw Freeman giving an unsolicited shoulder rub to a visibly uncomfortable female intern, while two other male employees said they were present when Morgan allegedly asked women in skirts to twirl.
Although she did not speak with CNN, Lori McCreary, who cofounded Revelations in 1996 with Freeman, allegedly was subjected to his derogatory comments. The report cited an incident in which Freeman commented on the cut of McCreary's dress while appearing at the 2016 Produced By conference. "She wants to be thought of as serious," Freeman said with regard to his partner, "but you can't get away from the short dresses."
Film industry workers weren't the only ones allegedly targeted by Freeman. Three entertainment reporters, including CNN's Chloe Melas, who co-authored the Thursday report on Freeman, said she was exposed to Freeman's inappropriate behavior during a press junket for Going in Style. Melas, who was six months pregnant at the time of her encounter with Freeman, said Freeman shook her hand and continued to look her up and down while saying, "I wish I was there" and "You are ripe."Newsweek's request to Melas for comment went unanswered.
The accusations against Freeman are just the latest in the crackdown of Hollywood harassment, which was first sparked when The New York Times published a scathing exposé in October 2017 detailing dozens of allegations against disgraced filmmaker Harvey Weinstein.