Morgan Wallen Reinstated on Radio, Supported on Billboards Ahead of CMT Awards
While country singer Morgan Wallen remained banned from competing in the CMT Awards on Wednesday, controversy over his use of the N-word in a video from earlier this year did not stop his return as one of the most popular artists on country music airwaves.
Billboards appearing around Nashville, Tennessee exclaimed "Enough is Enough" while expressing support for Wallen as the CMT awards show took place in the same city on Wednesday night. Meanwhile, Wallen's music had returned to country music radio stations owned by iHeartRadio, Cumulus Media, Cox Radio and Alpha Media—networks that had all banned him amid the controversy in February.
The controversy began when TMZ shared a candid video of the singer on February 2. After a drunken night out with friends, Wallen was captured describing another person as a "p****-ass [n-word]" while walking towards his Nashville home. In addition to being dropped from country radio, Wallen was temporarily suspended by his record label Big Loud. The suspension ended last month, with Big Loud CEO Seth England arguing against "cancelling" Wallen over the slur.
Despite being banished from the CMT Awards, as well the Academy of Country Music Awards and most categories at the Country Music Association Awards this year, support for Wallen has continued to grow. Instead of declining, sales of Wallen's critically acclaimed and commercially successful Dangerous: The Double Album surged immediately after he was removed from most radio and streaming platforms.
Loyd Ford, a radio industry consultant at Rainmaker Pathway Consulting Works, told Newsweek that fans of Wallen were continuing to demand his music while he was being welcomed back into the country music industry due to a rejection of the idea that the video shows the 28-year-old singer is a racist.
"People in the country music business and people in country radio, they may not say this out loud, but I will: We don't believe that he is a racist," Ford said. "We believe he has what's known as Hank Williams' problem... Hank Williams was a drinker... [Wallen is] a younger gentleman with a lot of success."
"When you're his age, you probably grow up listening to a wide variety of things, including rap music," continued Ford. "Because you're listening to the music all the time... he was talking to one of his guys and he was using that phrase as a familiar. I don't endorse that phrase being used by anybody... I don't think anyone else in country radio does either."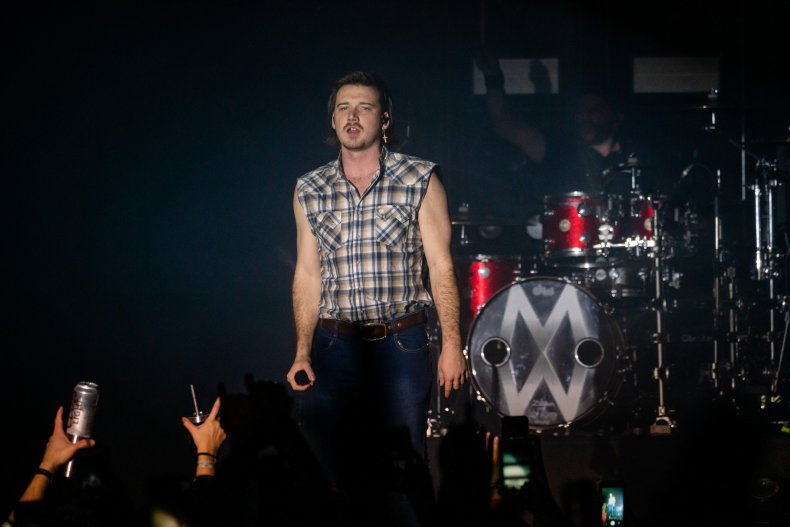 Wallen vowed to "take ownership of this" and "fully accept any penalties" for using the slur in an apology after the release of the video in February. In a handwritten note in April, Wallen wrote that he apologized because he was "truly sorry" while announcing that he would not be touring over the summer but fans could expect his return to music "sooner than later."
In May, he posted a video of himself performing a new song to his Instagram account. He also performed a short live set at Kid Rock's bar in Nashville around the same time, the same venue that he had been kicked out of and charged with public intoxication a year earlier.
Wallen was dropped from a Saturday Night Live appearance in October 2020 after being seen attending a party with fans while ignoring COVID-19 public health restrictions. His banishment did not last long, with the singer being invited back and appearing on the show about two months later.
Newsweek reached out to Wallen's publicist for comment.