Mormon Church Backs Statewide LGBT Nondiscrimination Law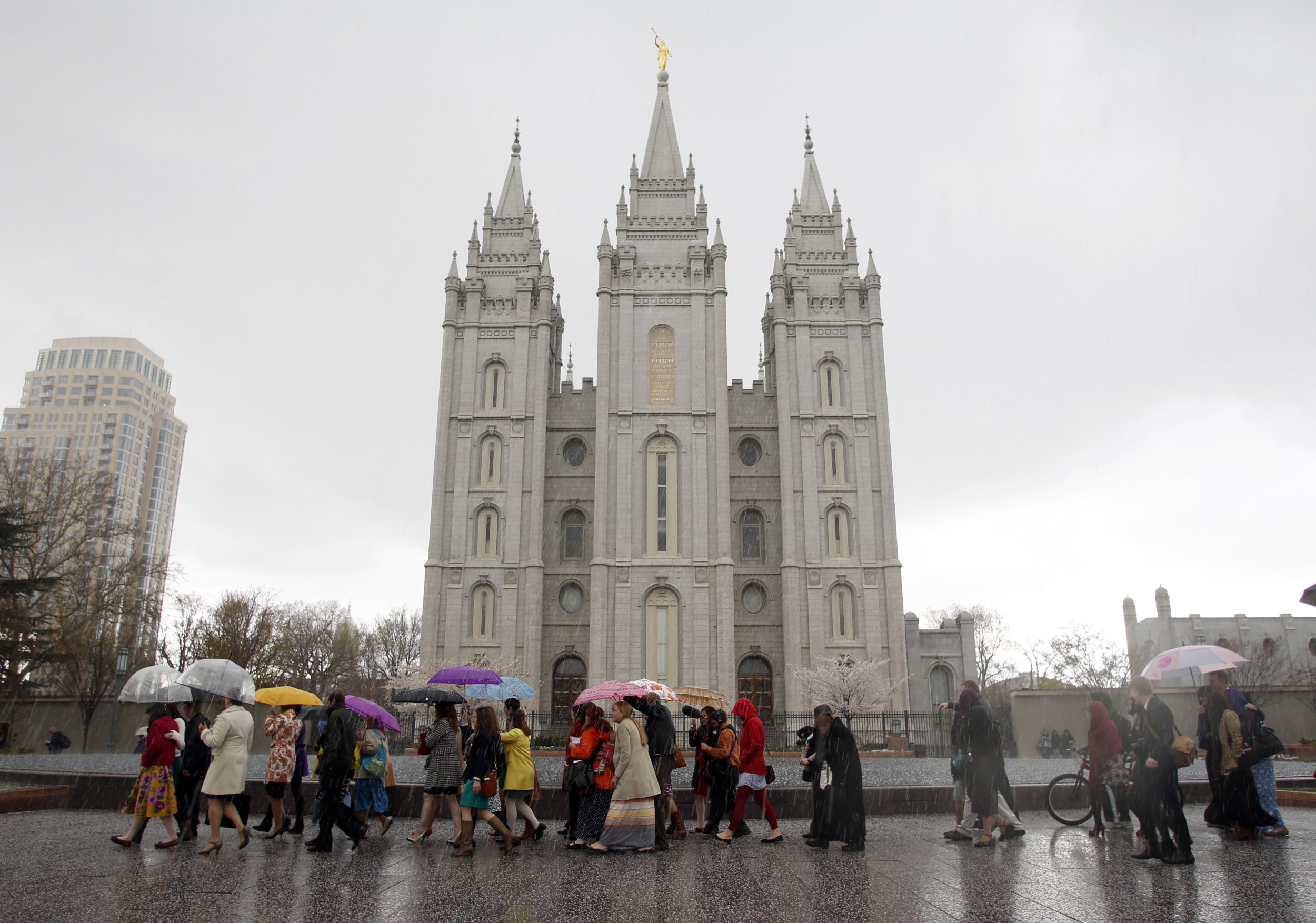 The Church of Jesus Christ of Latter-day Saints, commonly known as the Mormon Church, on Tuesday publicly announced its support for a statewide ban in Utah on housing and employment discrimination against lesbian, gay, bisexual and transgender (LGBT) people.
The church has come out in favor of similar measures in the past, most notably in Salt Lake City in 2009. But the Utah legislature, most of whose members are also members of the church, has been hesitant to pass a statewide measure without official church sanction, according to Cliff Rosky, an associate professor of law at the University of Utah and chairman of the advocacy group Equality Utah.
"We've been trying for a statewide bill for seven years," Rosky told Newsweek, "but it's been fought back at every turn."
Now, with the church's announcement that it would support such a bill, Rosky expects the Utah legislature to approve it. "The legislature is out of excuses now," he said. "That's a very big deal."
In the past, the church has received heated criticism from LGBT rights groups for its support of Proposition 8 in California, which in 2008 made same-sex marriage illegal in the state. The proposition was overturned by the California Supreme Court in 2010.
"Basic human rights such as securing a job or a place to live should not depend on a person's sexual orientation," said Mormon leader Neill Marriott during a press conference Tuesday. But other Mormon leaders stressed that LGBT rights must not trump religious freedoms, arguing that pastors should not be forced to offer marriages to gay couples if so doing goes against their religious beliefs.
"The culture wars have had the most adverse impact on Christian and Mormon families who have gay family members," said Troy Williams, executive director of Equality Utah. "Hopefully, soon we'll be able to reunite families that have been strained or fractured by these culture wars."