Mormon Church Scrambles in Romney Spotlight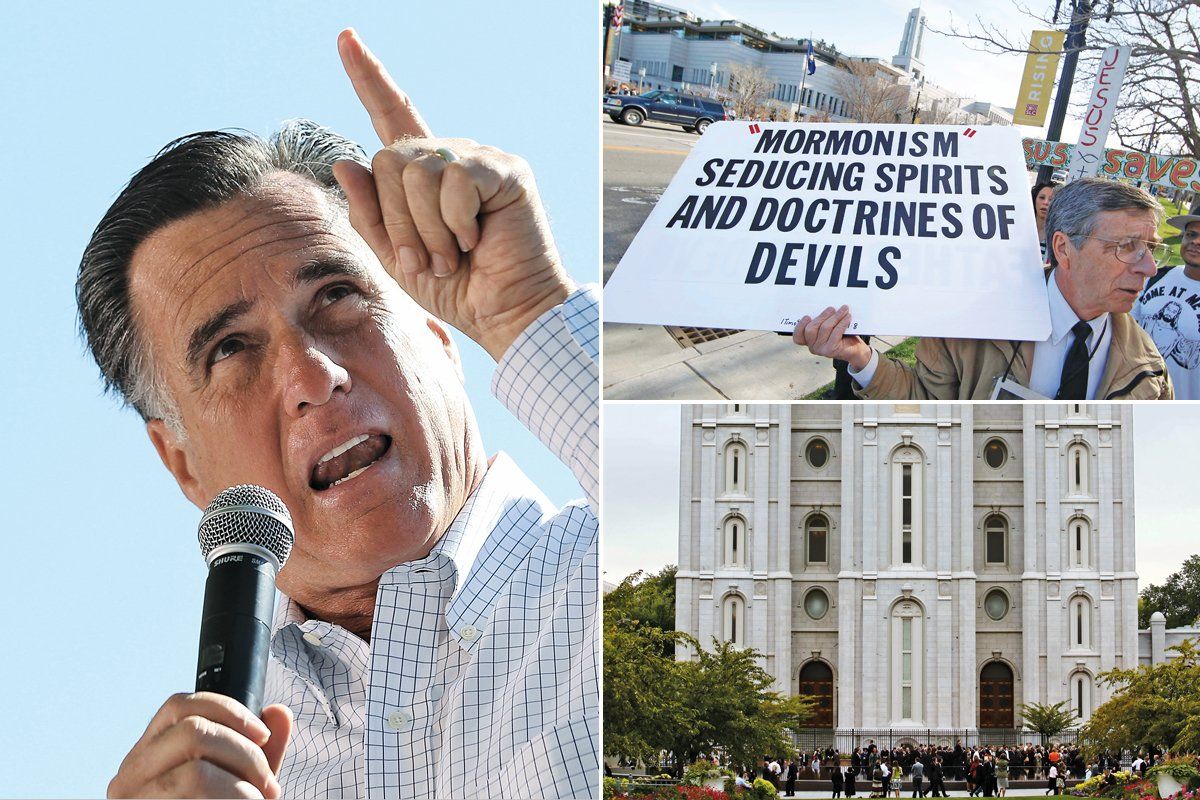 If you thought Team Obama was having a rough time figuring out how best to handle Mitt Romney's presidential run, consider the plight of the poor Latter-day Saints.
Despite the growth and gradual mainstreaming of Mormonism in recent years, the church is still regarded by many as disconcertingly exotic. Now, with the very real possibility that one of its own could wind up in the Oval Office, the LDS finds itself scrambling to adjust to life in the global spotlight.
The church's public-affairs office in Salt Lake City is ground zero for the chaos. Michael Otterson, the LDS's chief spokesman, says he and his colleagues' lives have been "consumed" by media inquiries. Extra staff has been hired. Reporters tag along with churchgoers to services and invade their homes for Monday family evenings. But even with these reinforcements, he says, non-election-related outreach efforts are dwindling, and staffers constantly joke about who's getting the least sleep.
On June 18, Otterson will be in Washington, D.C., for a luncheon with many of the nation's top political journalists to discuss, as the event's title puts it, "The Promise and Peril of the Mormon Moment." It is the sort of outreach the church is doing, as the campaign rolls along, to demystify the faith, says Otterson. "You only get to understanding if you have conversations."
One bright spot: U.S. journalists are more informed about the basics of Mormonism than they were when Romney ran in 2008. Says Otterson, "We're not getting as many dumb questions" (for instance, that whole polygamy thing).
The bulk of European coverage, by contrast, remains cynical if not outright mocking, says Otterson. "Lots of Europeans, especially the British—and I can say this because I'm British—have smug, condescending attitudes toward Americans anyway. So do many French and Germans. Mix into that this idea of religion and the fact that many of them come from a completely secular background, and it's really hard for them to understand the depths of American pluralism."
With foreign and domestic media alike, a key church goal is to drive home "the fact of our political neutrality," says Otterson. "We don't want to be pulled into criticizing a particular party, candidate, or platform." It's no easy mission, especially since so many of the media requests these days come from political reporters. To help counter their single-mindedness, Otterson has adopted a few tactical tricks: for starters, he aggressively avoids saying Romney's name, even when talking about "the candidate." More broadly, he responds to inquiries about Romney with generic explanations of Mormonism's tenets and practices. Thus, a question about the nominee's service as a bishop serves to open a discussion of the church's lay ministry.
Otterson sounds weary when asked to envision the next four to eight years with Romney in the White House. "There has to be a point of saturation where the media tire of this as a story," he reasons. Still, he assumes the increased visibility will ultimately be good for the church. "I don't think you're ever going to see the kind of head scratching we saw 10, 20 years ago, when people hear the word 'Mormon.' We've moved to a different place."