Mormon Financial Scammer Sentenced to 14 Years in Prison
Rick Koerber, who became infamous in Utah for his "Free Capitalist" real estate investment seminars, has been given 14 years in federal prison for running what prosecutors called a Ponzi scheme.
Koerber's sentencing was a wild affair, according to KSTU. Many of his supporters packed the courtroom, heckling the judge and yelling objections.
Koerber was accused of using his companies, including Founders Capital, Franklin Squires Investments and Franklin Squires Companies, to garner investments with promises of 24 percent to 60 percent annual returns between 2004 and 2008.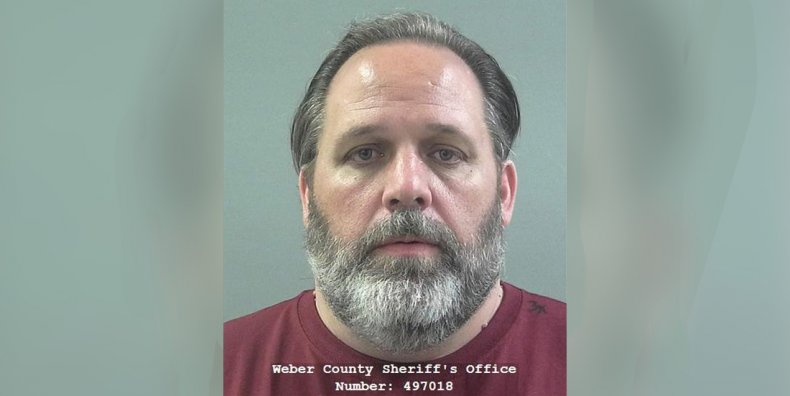 During victim impact statements portion of the hearing, Koerber's defense attorney presented several individuals who took the stand claiming they had been falsely represented and did not wish charges to be filed against him.
One man refused to leave the podium and had to be escorted from the courtroom by a federal marshal.
A group of protesters led by Ammon Bundy, a leader of the armed group that seized Oregon's Malheur National Wildlife Refuge in 2018, gathered outside the courthouse during the sentencing.
Bundy, speaking from a podium constructed from a trash can, claimed that Koerber was targeted by the state for contributing to Bundy's legal defense. He told the station "He did not have a Ponzi scheme and he did not intentionally take money from people."
Prosecutors disagree. In their case, they made statements about Koerber's financial profligacy, recounting a story of how he once purchased two new Ferraris in a single day. After examining the portfolio of companies in which Koerber placed funds, they found very few had been profitable.
In addition, prosecutors allege that only 20 percent of the investment money Koerber took in was used for its intended purpose of purchasing real estate. They found that he had purchased a hamburger franchise and simply used newer investments to pay returns on older ones.
Filmmaker Richard Dutcher testified at the trial that Koerber contributed $5 million into an erotic horror movie called Evil Angel, according to the Salt Lake Tribune. Profits were intended to bankroll a second, religious film about the life of Joseph Smith, the founder of the Church of Jesus Christ of Latter-day Saints, but the film has yet to make any.
According to the Deseret News, prosecutors claimed Koerber used his faith as a point of entry to get money from his victims. "Koerber's pitch of high but safe returns, combined with Mormon ideology, enabled him to obtain nearly $100 million from investors," they wrote in a filing.
Before handing down the sentence, U.S. District Judge Fredric Block had harsh words for Koerber. "He was able to prey upon innocent people. They trusted him. And their trust was not accommodated."
Koerber's case took nearly a decade to come to trial. Federal prosecutors first levied charges in 2009, but the case was dismissed with prejudice in 2014 by a judge who ruled that the court had violated Koerber's right to a speedy trial. Prosecutors appealed, the ruling was overturned and he was indicted in 2017 and convicted in September 2019 of 15 counts of fraud.
Koerber asked that he be allowed to remain free while he appeals his case. The judge denied the request.