Mormon University Professor Fired for Saying that Homosexuality Isn't Sinful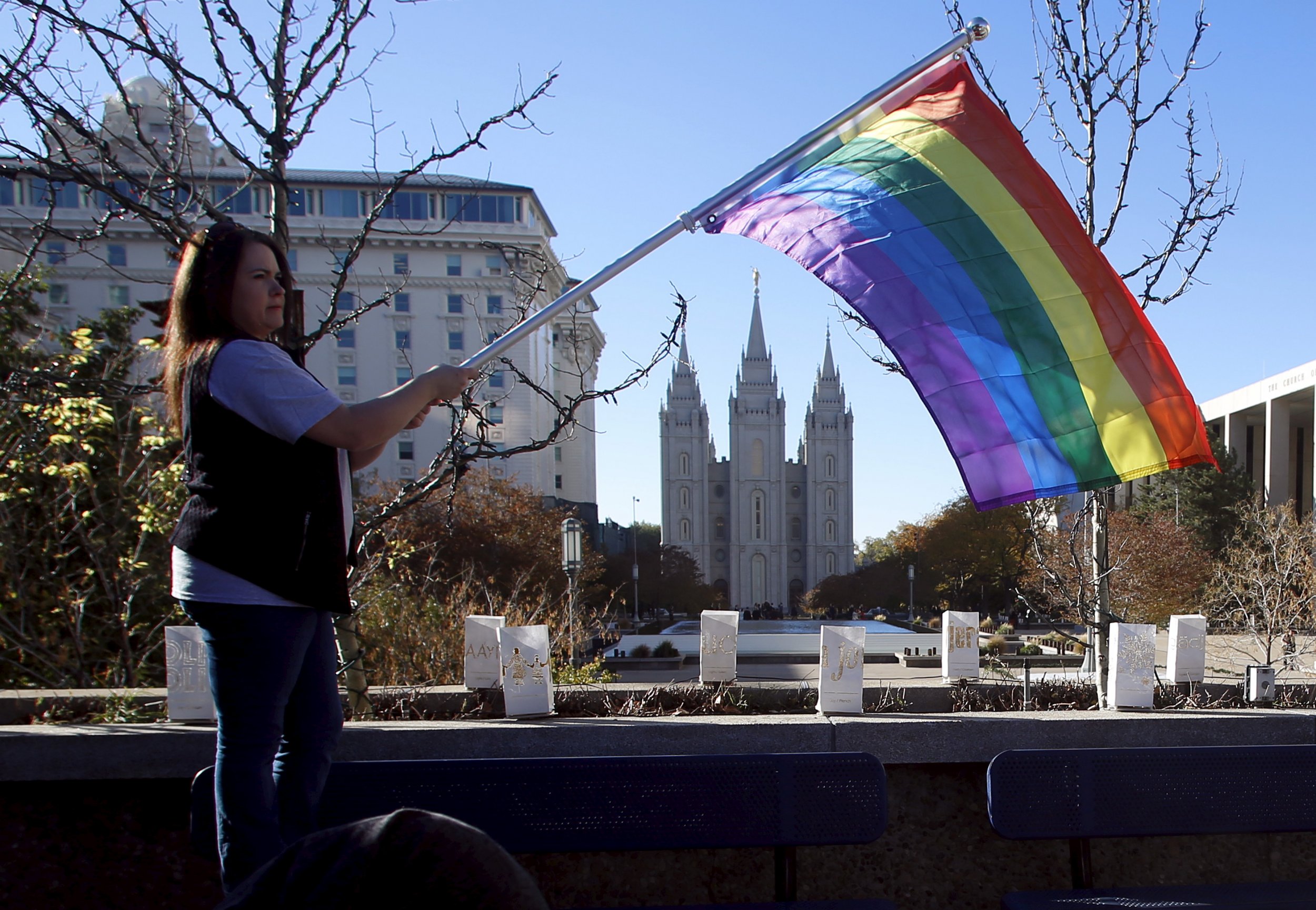 A Mormon professor at an Idaho university affiliated with the Church of Jesus Christ of Latter-day Saints was fired after writing a private Facebook post in which she said that, contrary to the views of the church, homosexuality is not a sin.
Related: Trump tweets pride for his hotel and skating rink, but doesn't recognize LGBT Pride Month on Twitter
Ruthie Robertson, 22, wrote the post in support of the LGBT community at the start of Pride Month in June, The Washington Post reported.
"This is my official announcement and declaration that I believe heterosexuality and homosexuality are both natural and neither is sinful," she wrote. "I will never support the phrase 'love the sinner, hate the sin' because that 'sin' is part of who that person is. Homosexuality and transgenderism are not sins; if God made us, and those are part of who we are…then God created that as well."
Robertson, who was hired to teach political science at Brigham Young University-Idaho last fall, had kept the post private, and she was not friends with any of her students on Facebook, according to the report. However, two of her Facebook friends reported the post to her school.
The next day she was called in to have a meeting with several administrators at the school, which is owned by the LDS Church. Asked to take down her post, she declined. She was instructed to go away, rethink what she had posted and pray. A week later came another meeting in which she again refused to remove her post. Over the phone, she was told that she would be allowed to finish teaching her classes that semester. After her final class, she was reportedly informed that her fall semester classes had been canceled.
"I knew when I posted it it would be kind of controversial," Robertson told the Idaho State Journal. "But it never crossed my mind that I would lose my job. I could have taken the post down, but I chose not to. This was my choice."
Robertson wrote in her initial post that "I realize that my views counter the current day policies of the LDS Church," but she said she hoped that the church would "Come to see the harm these policies have."
The honor code on BYU's website specifically addresses homosexuality when stating that it will "respond to homosexual behavior rather than to feelings or attraction and welcomes as full members of the university community all whose behavior meets university standards. Homosexual behavior is inappropriate and violates the Honor Code."
Robertson argues there was no justification for her dismissal.
"Nothing in the contract says you can't privately disagree with something with the church," she told The Washington Post. "There is nothing in the contract that says I can't express my personal opinions on my Facebook."
Robertson, who said that she had planned on teaching at the school for years to come, is now working at a bar while searching for a new job. She regrets the fact that she lost an opportunity to be a positive force for change within the church.
"Now that I'm fired, I don't have the opportunity inside to make that change," she said. "I want people to realize that some in our church take our beliefs and views to extremes that cause harm to others. It's out of love that I want these changes to happen."