Mormons, Here's Why I Published the Revelations About the LDS Church's $100 Billion Stockpile | Opinion
A few days ago I published documents showing that the Church of Jesus Christ of Latter-day Saints had stockpiled $100 billion in an investment fund without ever distributing any money to religious, educational, or charitable activities. Ever since, I've been pelted with questions. I'm not surprised that it is hard for some to focus on the facts and the arguments without first addressing the intent of the sources (my twin brother, David, was the whistleblower and ultimate source of information). I shouldn't have to defend my integrity or my motivation: the primary issues should only be, Is the Mormon Church's investment fund holding onto money that it shouldn't? And, did that entity misapply some funds? Still, I want to respond to some of the criticism.
I know many LDS church members, both faithful or questioning, are hurt by what we've revealed. I get that; I can take what you dish out. When you are done, let's "act" together "and not be acted upon." As someone who left the church almost a decade ago, I have not been in stage 2 of grieving—anger—for many years, but I guessed that most fence-sitting Mormons would go straight through "denial" to "anger" when exposed to comprehensive, vetted information. The seven-minute video I made about the church's finances is intentionally void of emotional adjectives. When I went through my faith crisis in 2010, I desperately needed some of those emotional adjectives mingled with facts to help me feel validated while processing worldview-destroying information. I wrote "Letter to an IRS Director" in the style (and in admiration) of "Letter to a CES Director" because isolated, questioning Mormons need hours of immersive, binge-worthy, relatable, and rich content when their "shelves begins to break."
This seems to have been a good guess: within 36 hours of the breaking stories, the 7-min video garnered over 20,000 views and 75 percent of those views converted to bingeing the 77-min video.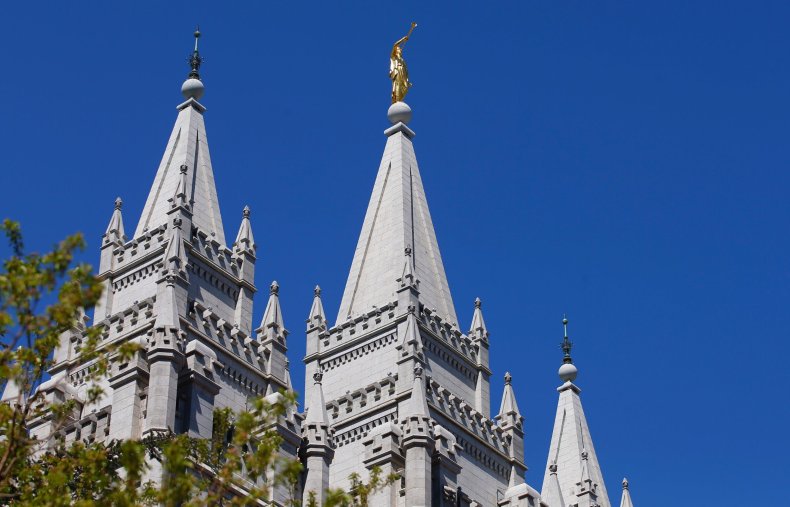 Am I greedy and financially motivated? It would have been unwise to move forward disregarding the protections afforded by the federal government through the IRS Whistleblower Program. But since I'm unnamed in Form 211, I have no such protection and no such remuneration. I wrote "Letter to an IRS Director," submitted the package to the IRS on David's behalf, and started work on the video narrative without even talking once about the percentages between the two of us. I feel confident in assuring the hundreds of people who have asked already: you will be honored by how Dave would choose to spend any reward granted by the IRS. I, for one, would be happy for the LDS Church to get ahead of one of the issues by immediately starting a multi-billion initiative funded by Ensign Peak Advisors so that it can finally call itself a charitable supporting organization before the IRS takes its first action. If this is a way out, Mormon Church, I'm giving it to you for free.
Also: No, I'm not looking for 15 minutes of fame. Not even five minutes.
The official response from the Mormon Church was exactly as expected, true to principle and form, and interesting in only one sentence: "Claims being currently circulated are based on a narrow perspective and limited information." The perspective of one or two persons is often more narrow than that of many. I would like to broaden my perspective; I ask the church to help, if not me, then its many millions of members to broaden their perspectives with information. I am grateful that the ad hominem was modest this time: trying to turn the attention to imperfect individuals rather than the argument.
Again, the point is: are the claims true? Are EPA's non-real estate assets greater than $100 billion? Did Ensign Peak Advisors (not Deseret Management Corporation) bail out Beneficial Financial Group as internal documents attest, in contrast to what was said publicly in 2009 and repeated recently by Deseret News? Did EPA pass $1.4 billion from never-invested tithing surplus to finish constructing the City Creek Mall—as internal documents attest, in contrast to public statements from Church officials? The official response did not address the truth claims, neither affirming nor denying them, as per usual.
I've been asked why I published my videos and 74-page PDF ahead of Religion Unplugged/Newsweek and the Washington Post? My strategy was to give journalists everything that they could possibly need to see the big picture, not just the controversial details.
When would you want this story to come out? Seven years from now? Three years from now? Twenty-two years ago? There is no better time for bad news than today. Because today, we can internalize it, we can seek help, we can cry on someone's shoulder and we can begin the healing process. You want to delay that?
Let's try to move forward together—preferably with the Church, but if not, then without it.