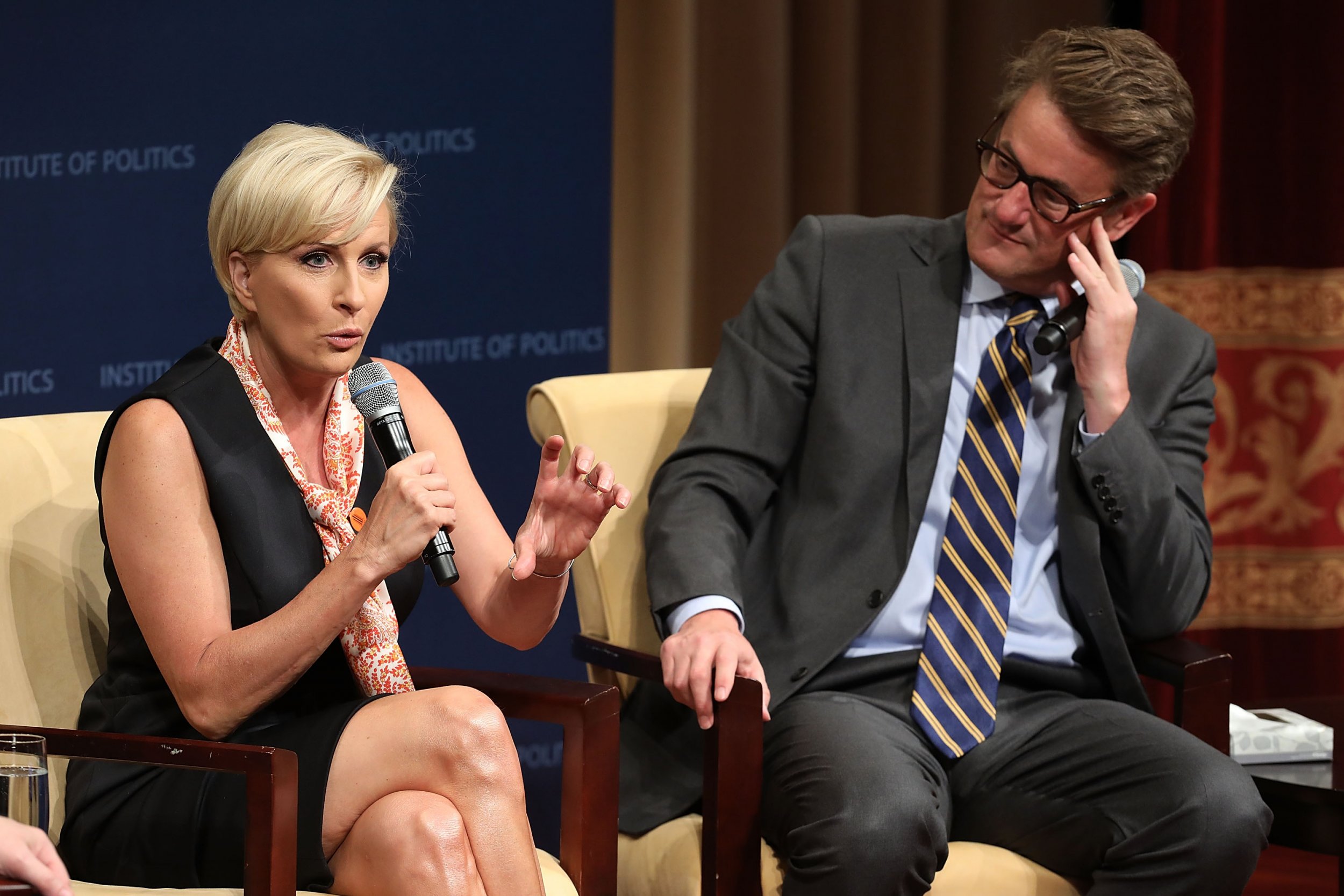 A host of MSNBC's Morning Joe on Wednesday said President Donald Trump was "not fit to lead" and the time has come to think about invoking the 25th Amendment to remove him, following his response to the disappearance of a Saudi journalist and his tweet calling adult film actress Stormy Daniels a "horseface."
Co-host Mika Brzezinski said the United States was losing its influence globally because the president "is the type of man who calls a woman a 'horseface.'" Trump tweeted the insult at Daniels, whose real name is Stephanie Clifford, Tuesday after a federal judge dismissed her defamation lawsuit against him.
"By the way, a woman he chose to have sex with," Brzezinski continued, referring to the alleged affair between Daniels and Trump. "I don't know where that begins and ends, and I wouldn't want to pick that apart."
Brzezinski also brought up Trump's statements on the alleged murder of journalist Jamal Khashoggi, who wrote columns critical of the Saudi Arabia for The Washington Post. Trump refused to place any blame on the Saudi government for Khashoggi entering the kingdom's consulate in Turkey and never coming out, and instead said "rogue killers" could have been responsible.
"If you look at how he is speaking on the international stage about the murder of a Washington Post reporter, that itself should be deeply disturbing to anybody who works inside the White House, works on the national security team, works in the State Department," Brzezinski said.
"At some point, you are working for a president who is not fit to lead, who is going to do something crazy in five minutes, one hour, tonight or tomorrow," she said, concluding, "What more do you need to hear from him to start thinking 25th Amendment or something else?"
The 25th Amendment to the U.S. Constitution states that if the people in the Cabinet believe that the president is unfit to hold office, then something can be done to legally remove the commander in chief from office. It can be invoked whenever the vice president and a majority of the sitting Cabinet members decide the president is "unable to discharge the powers and duties of his office."
A senior administration official in an anonymous op-ed published last month in The New York Times claimed that there were "whispers" early in Trump's tenure within his Cabinet to invoke the 25th Amendment.
"Given the instability many witnessed, there were early whispers within the cabinet of invoking the 25th Amendment, which would start a complex process for removing the president," stated the op-ed, titled, "I Am Part of the Resistance Inside the Trump Administration."
"But no one wanted to precipitate a constitutional crisis," the senior official wrote. "So we will do what we can to steer the administration in the right direction until—one way or another—it's over."