'Morning Joe' Host Slams GOP's McConnell: 'Privately They All Trash' Donald Trump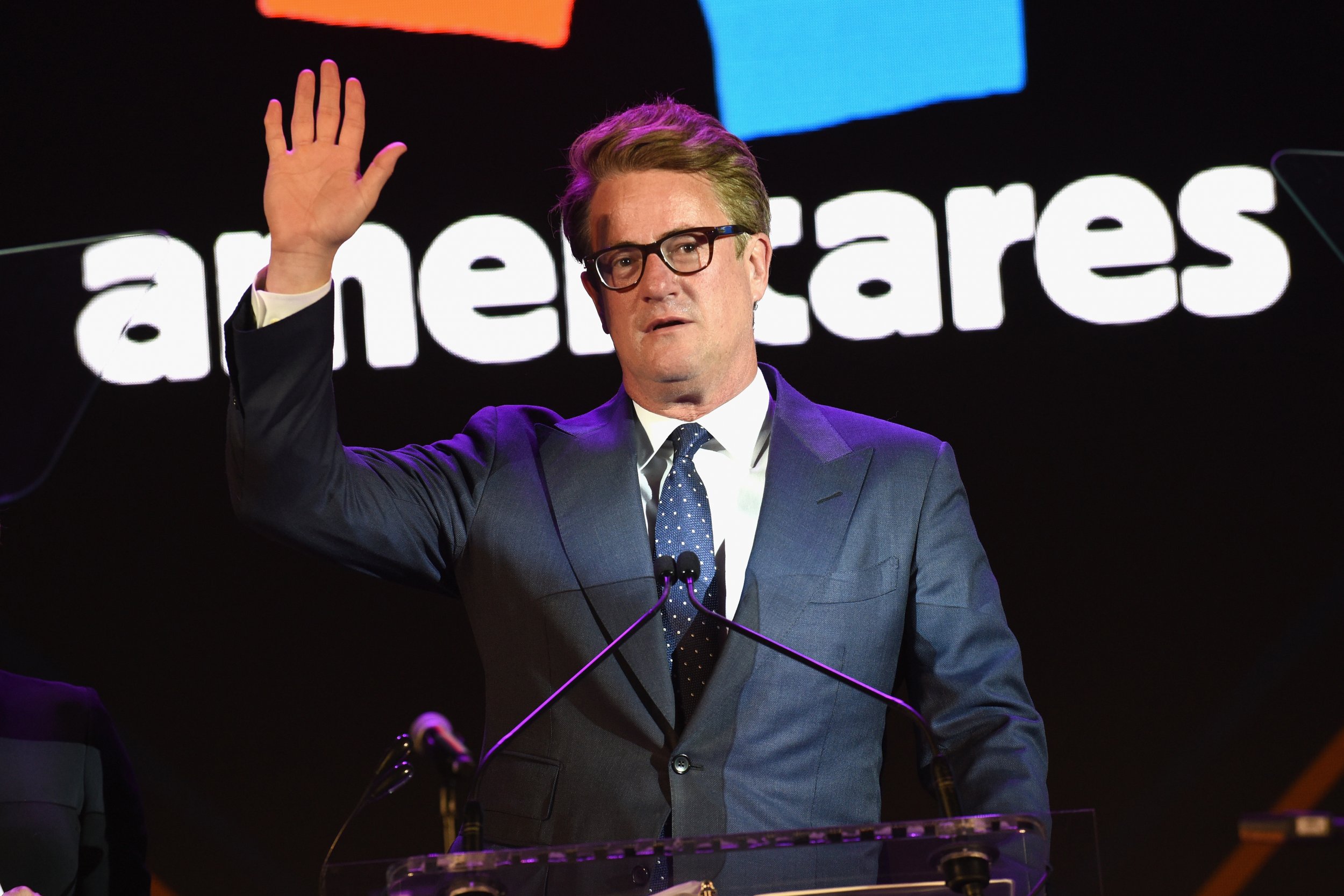 Morning Joe host Joe Scarborough slammed both President Donald Trump—a familiar target—and Senate Majority Leader Mitch McConnell on the MSNBC show Monday.
Scarborough—himself a former Republican congressman and the subject of Trump's ire—questioned McConnell's fawning over the president at a recent Christian conference.
"In my view, the last 16 months have been the single best period for conservative values since I came to Washington... back in 1985," McConnell said. "And this is not hyperbole. This is not spin. This is not hyperbole. This is a fact."
"OK so this is a fact... let's go through the litany," Scarborough said in response, via a clip posted to Mediaite. "You've got the biggest spending bill in the history of America, massive increases in the deficit, the most reckless spending spree in American history, I think, this past year. He talked about conservative values at a faith meeting. Paying off a porn star. Getting busted with a Playboy bunny. You could talk about all the racism after post-Charlottesville, defending white supremacists, trying to ban 1.5 billion people from coming into this country based on their faith, based on his campaign promise... The litany goes on, and on, and on."
Later, amid a panel discussion about McConnell's comments, Scarborough said GOP leaders are afraid to speak out against Trump actions they disagree with.
"I guess, also, what also is so maddening is that they are scared to death to say anything negative about Donald Trump publicly, but privately they all trash him," Scarborough said via the Mediaite clip.
He continued:
"And Mitch McConnell—like, Mitch McConnell—the audacity to say that in front of this faith and freedom group. When Mitch McConnell doesn't believe that. Nobody on Capitol Hill thinks he believes that. Again, the cowardice shown across the Hill from Republicans is really, pretty staggering in the face of racism. In the face of, again, payoffs to porn stars, lying about payoffs to porn stars, Playboy bunnies, lying about payoffs to Playboy bunnies. The racism in Charlottesville, the re-tweeting of fascist videos out of Britain, literally calling Hispanics breeders. By the way, to our friends at this faith workshop this weekend, what do you think about Hispanics being called breeders, Mexicans being called [rapists]? The most un-Christ-like. The most un-Christ-like behavior in the White House."
Scarborough appears to be referencing, among many other Trump controversies, the president's tweet about sanctuary cities that read: "There is a Revolution going on in California. Soooo many Sanctuary areas want OUT of this ridiculous, crime infested & breeding concept. Jerry Brown is trying to back out of the National Guard at the Border, but the people of the State are not happy. Want Security & Safety NOW!"
Amid the criticism of Trump from the morning show, the president is scheduled to soon meet with North Korean leader Kim Jong Un in Singapore in a highly anticipated summit aimed at the hermetic nation agreeing to denuclearize.
"I just think it's going to work out very nicely," Trump told Singapore's prime minister, Lee Hsien Loong, according to The New York Times.