Morning Joe Host Slams Donald Trump for Promising to Lower Deficit, But Agreeing to Record Budget Spending
MSNBC Morning Joe host Joe Scarborough slammed President Donald Trump and Republican lawmakers on Tuesday morning, accusing them of lying about their concern for fiscal responsibility after the government agreed to suspend the debt ceiling and approved record level budget spending on Monday.
"It's just a broken promise. He said he'd pay off the debt," Scarborough, who previously served as a GOP congressman in Florida but now identifies as an independent, said Tuesday morning after his co-host Mika Brzezinski read the news of the budget deal. "Not only did he not pay off the debt, federal spending has increased at record clips. We're spending more than we ever have before as a federal government," he explained.
Pointing out that the U.S. is now over $22 trillion in debt, Scarborough said that despite Trump's campaign promise to pay off debt, "yearly deficits have exploded" since he took office. "Defense spending has exploded. Non-defense spending has exploded. Entitlement spending has exploded. This is big government Republicanism like we've never seen before," he said.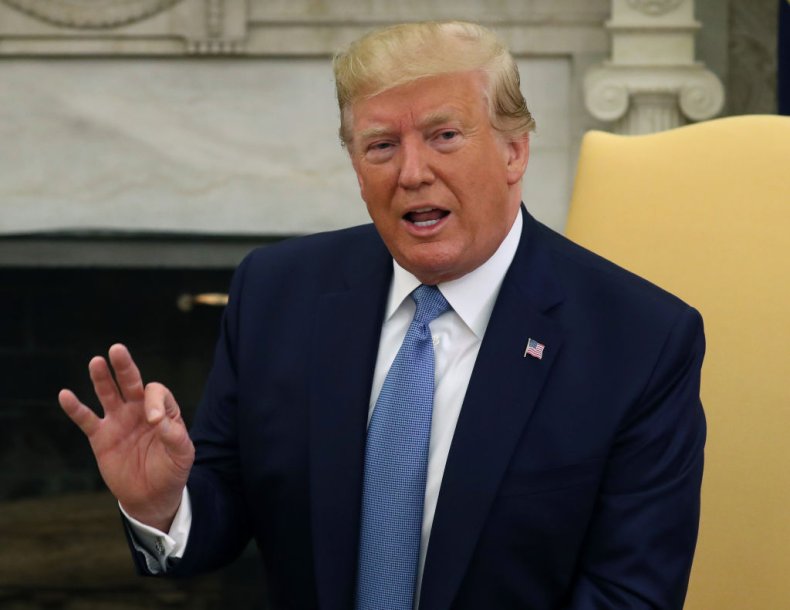 "It's just one more extraordinarily reckless example of how Republicans just don't mean anything that they said," Scarborough argued.
The new budget deal would suspend the debt ceiling until July of 2021 and would increase spending by about $320 billion beyond limits set back in 2011 over the next two years. In total, the agreement would see $2.7 trillion in government spending from now until summer 2021. Trump hailed the agreement, which is expected to pass in the House of Representatives and the Senate, as "a real compromise in order to give another big victory to our Great Military and Vets!"
Democratic and Republican leaders have welcomed the budget deal as a necessary compromise, where both sides got some of what they wanted. In a joint statement on Monday, House Majority Leader Nancy Pelosi, a Democrat from California, and Senate Minority Leader Chuck Schumer, a Democrat from New York, praised the budget's "robust funding for critical domestic priorities."
As Scarborough pointed out however, the annual federal deficit has ballooned under Trump's administration. The Congressional Budget Office (CBO) estimates that it will surpass $1 trillion in 2019 due to a significant decrease in revenues caused by Trump's tax cuts coupled with increased spending. Democrats have been highly critical of the tax cuts, which they argue have disproportionately benefited corporations and the wealthiest Americans.
Although Republicans and the president initially defended the tax cuts, arguing they would pay for themselves as Americans increased their spending, that promised effect has yet to materialize. The CBO currently projects that the tax cuts alone will be responsible for adding about $1.9 trillion to the deficit over a decade.