'Morning Joe' Host Wonders, Amid Michelle Wolf Controversy, Where Outrage Was When Trump Called Him a 'Murderer'
Amid the simmering outrage and disavowals of comedian Michelle Wolf—who mocked Vice President Mike Pence and White House Press Secretary Sarah Huckabee Sanders, repeatedly riffing different jokes about her being a liar—Morning Joe host Joe Scarborough wondered Monday why the same folks didn't get upset when the president of the United States suggested that he was a murderer.
On Morning Joe, Scarborough went through a number of attacks on women from President Donald Trump, including the time he tweeted an image mocking the appearance of Heidi Cruz, the wife of Senator Ted Cruz, and personal attacks against Morning Joe co-host (and Scarborough's fiancée) Mika Brzezinski. The president once tweeted, in an attempt to insult Brzezinski, that he saw her "bleeding badly from a face-lift."
"The criticism of Trump supporters is rich," Scarborough said after recounting the various insults from the president, via a clip posted to Mediaite. "I must say, there were quite a few people that I've known and I've considered friends for some time saying they were shocked and stunned and deeply saddened. And they were so shocked by the personal insults that they left early. And then they went to after-parties and had a great time there."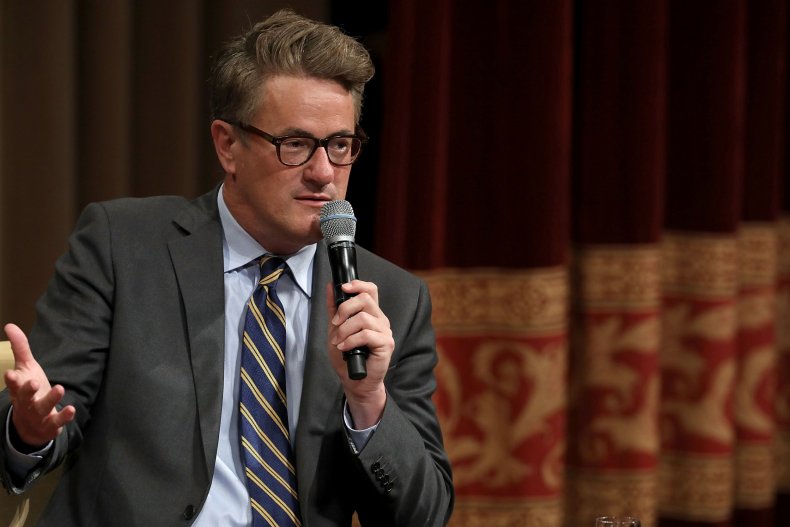 Scarborough then addressed the issue on a more personal level. November of last year, Trump tweeted: "So now that Matt Lauer is gone when will the Fake News practitioners at NBC be terminating the contract of Phil Griffin? And will they terminate low ratings Joe Scarborough based on the 'unsolved mystery' that took place in Florida years ago? Investigate!"
The post referenced long-floated conspiracy theories involving the 2001 death of an aide to Scarborough when he was a congressman in Florida. Medical examiners ruled 28-year-old Lori Klausutis died after she passed out due to an undiagnosed heart condition, hitting her head during a fall, according to New York magazine, but that hasn't stopped people from suggesting otherwise.
Said Scarborough, via the Mediaite clip:
"But these friends of mine for 20 years certainly didn't call me up and say, 'Hey Joe, we're thinking about you. So sorry he attacked your fiancée's appearance. Hey Joe, we're sorry that Donald Trump said you were a murderer and you had to go home and explain that to your 9-year-old boy. I understand it. I'm a big boy. I didn't bitch about it at the time. But for these people who were so shocked and stunned and deeply saddened that a comedian did what comedians do. And yet they just apologized for Donald Trump over and over again and kept their mouths shut. What a joke."
"That is rich," Brzezinski said, before adding that, while Wolf was funny, the media probably shouldn't have brought someone who would make such provocative jokes.