'Morning Joe' Panel Questions if Sarah Huckabee Sanders, Who 'Lies Constantly,' Should Be Welcomed in Society
Panelists on MSNBC's Morning Joe talked Monday about the controversy surrounding a restaurant in Lexington, Virginia, denying White House press secretary Sarah Huckabee Sanders service Friday.
Sanders announced in a tweet Saturday that the owner of the Red Hen restaurant had asked her to leave because of her work for the Trump administration, and she complied. While Morning Joe co-host Mika Brzezinski called the incident "an absolutely legitimate problem," she quickly added, "But who cares?"
"Plenty of Americans know they are being lied to constantly, and they want the truth," NBC News analyst Elise Jordan responded. "Should someone who lies constantly and enables the president's lies be openly welcomed in society wherever they please? Should they face any kind of social or societal pressure? I'm increasingly weighing towards yes, even though I'm all about civility. But I do think that there are choices, and Sarah Huckabee Sanders has made her choices. She has decided to constantly give false information from that podium to the American taxpayers who are paying her salary."
A clip of Morning Joe, showing the exchange, is available on Mediaite.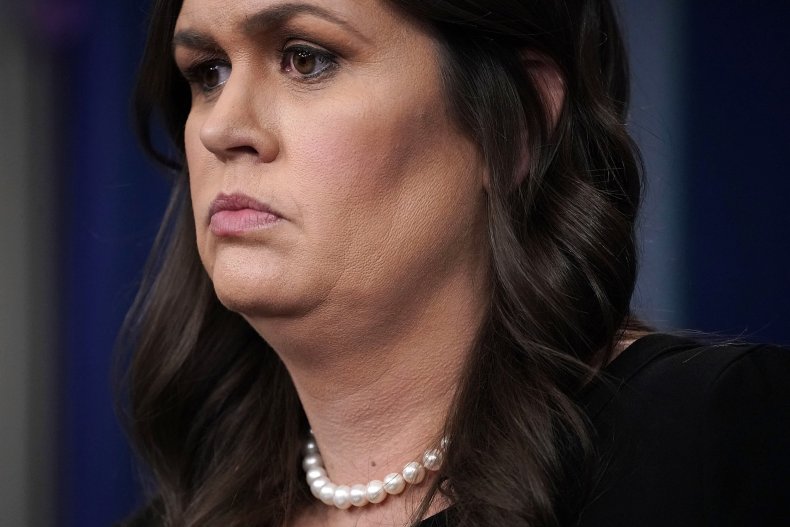 Sanders's approach in the White House briefing room has reflected President Donald Trump's openly hostile treatment of the press, and critics have accused her of similarly lying to the media and the American public.
Trump entered the fray Monday and defended the press secretary.
"The Red Hen Restaurant should focus more on cleaning its filthy canopies, doors and windows (badly needs a paint job) rather than refusing to serve a fine person like Sarah Huckabee Sanders," the president tweeted. "I always had a rule, if a restaurant is dirty on the outside, it is dirty on the inside!"
MSNBC correspondent Nick Confessore pointed out that the restaurant handled the incident in a respectful manner. "She was politely asked to leave a restaurant, and her meal was comped," he said, via the Mediaite clip. "I'm not super worried about that as a breach in civility."
Other Morning Joe panelists disagreed with Confessore and Jordan, however, including co-host Joe Scarborough.
"I disagree, and I disagreed when [former Vice President] Joe Biden was told not to come into the bakery," he said, referencing a 2012 incident in which the politician was denied service at a bakery in Radford, Virginia.
Sanders is not the only official to be confronted recently as a representative of the Trump administration. Homeland Security Secretary Kirstjen Nielsen and White House senior adviser Stephen Miller were heckled in separate incidents at Mexican restaurants in Washington, D.C., amid the uproar over the "zero tolerance" immigration policy and family separation.