'Morning Joe' Guest Claims Some Republicans Would Tell Pollsters That Trump Has Power to Kill Their Parents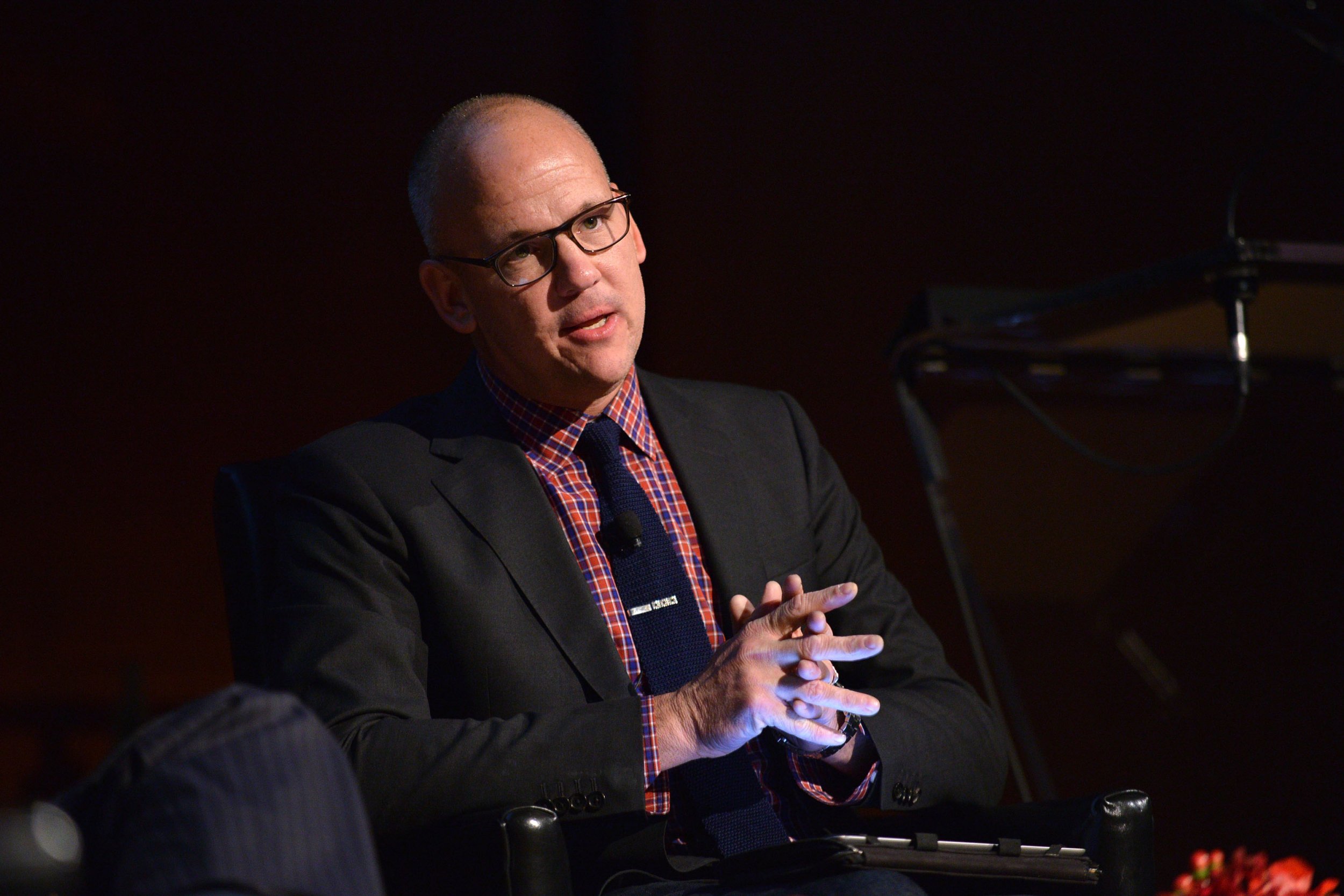 A guest on MSNBC's Morning Joe Thursday raised some eyebrows when he said that some of President Donald Trump's supporters are so loyal to him that if asked, they would agree he had the authority to kill their family members.
"You used the example, the bad example, of what would be the core that would say it was OK for Donald Trump to dissolve media institutions? Because media institutions are super unpopular, I would like a pollster to ask this question," MSNBC contributor and national affairs analyst John Heilemann said.
"How many people in the Republican Party think it would be OK for Donald Trump to dissolve their own grandparents?" Heilemann said on the panel.
"I'm virtually certain that if it was a Donald Trump-related question, you'd get like 10 percent that would be like 'Donald Trump has the power to do whatever he wants–including kill my parents," Heilemann said.
Panel members' couldn't hide their shock at this claim.
"Folks, don't look so appalled," Heilemann said. "I'm trying to make the point, I think it's a test, there are certain things that there are people who…they just hear the question as 'the media is trying to test my loyalty to Donald Trump,' and if it's a question of whether Trump has the authority to do anything, they will say yes no matter what that thing is."
Heilemann was obviously offering this extreme example to show how far Trump's core supporters would go to back him, and there's of course no polling data to support the claim that they would give Trump the authority to kill their parents. Trump, however, did infamously proclaim on the campaign trail that he "could stand in the middle of Fifth Avenue and shoot somebody, and I wouldn't lose voters."
Heilemann said he was trying to "bring it a little closer to home and make it their own parents or grandparents.
"They will say yes to no matter what the question is," he said.
Heilemann's fellow panel members were still taken aback by his example.
"What?" one of them said. "Boy, this show got dark," said another.
Amid the shock, Heilemann later attempted to clarify his remarks on Twitter.
Heilemann isn't the only person to highlight how far some of Trump's supporters would go to show they stand behind him.
"I think if you found a tape of him saying the 'n-word,' it might actually increase his support among the people who support him," New York Times columnist Charles Blow said on CNN on Wednesday after former White House aide Omarosa Manigault Newman alleged in her new book that Trump had used the racial slur during their time together on The Apprentice.
"This does nothing to them, they are so baked in, they believe wholeheartedly in this approach that he is taking and none of these insults to people who look like me hurt them because it is not them," said Blow, who is black. "And it is not a betrayal of their belief of him, it is not a betrayal of what they want him to do. This is exactly what they want him to do."