'Morning Joe' Host Says Trump is 'Pushing 300' Pounds in Rebuttal to Fox News Host Calling His Health 'Superhuman'
MSNBC's Morning Joe host Joe Scarborough on Monday morning mocked White House Press Secretary Stephanie Grisham and Fox News host Jeanine Pirro for conveying President Donald Trump's health is "superhuman," by suggesting Trump appears overweight and "pushing 300" pounds.
Morning Joe began by airing a clip of Grisham on Fox News over the weekend commenting about Trump's unplanned visit to Walter Reed Army Medical Center, before he was due for his annual physical.
Grisham brushed off conspiracy theories around why Trump made the surprise visit and said he is "healthy as can be," with "more energy than anyone in the White House."
"You know, Stephanie, he's almost superhuman," Pirro said. "I don't know how anyone can deal with what he's dealing with, I mean I get frustrated with what's going on in Washington."
Scarborough laughed out loud and remarked with sarcasm, "You know, who was it, was it Steve Mnuchin who praised his perfect genes? Was it Steve Mnuchin who said had he superhuman genes?"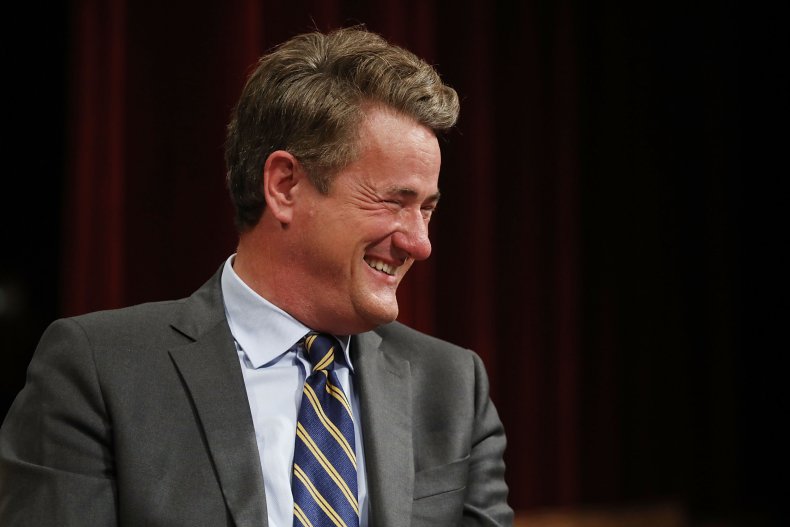 The MSNBC host also brought up Trump's former chief physician Dr. Ronny Jackson's claim that Trump would live to be 200 years old if he improved his diet.
Scarborough mocked Grisham's claim that Trump is working hard because his schedule reflects he "does one or two things a day, tops."
"By the way he's picked up, magically picked up, he's 2 inches taller now than he was a couple years ago right?" Scarborough added sarcastically. "The bone spurs are growing and pushing him up."
Scarborough then opined on Trump's weight.
"I'm sorry, I'm a guy that weighs about 240, 241. This guy, this guy is, he's pushing 300, there no doubt about it," Scarborough said. "Maybe he's 270, maybe he's 280."
Co-host Mika Brzezinski chimed in, "Not that there's anything wrong with that."
"I'm not saying there is," Scarborough said. "I'm just saying we have a right to know our president's health and he's done nothing but lied to us about it for several years."
Trump's physical exam in February 2019 reflected he was 243 pounds, four pounds heavier than the previous year, and just over the line of obesity with a body mass index of 30.4. The 6-foot-3-inch tall president's 2018 physical showed weighed 239 pounds, giving him a body mass index of 29.9.
After the president's 2019 physical, Trump's physician Dr. Sean Conley said, "it is my determination that the president remains in very good health."
After his 2018 physical, Trump agreed to alter his diet of fast food as well as exercise to try to lose 10 to 15 pounds. Changes included eating fish and only one hamburger bun instead of both.