Congress Shooting Motive: 'Morning Joe' Co-Host, GOP Lawmaker Blame Donald Trump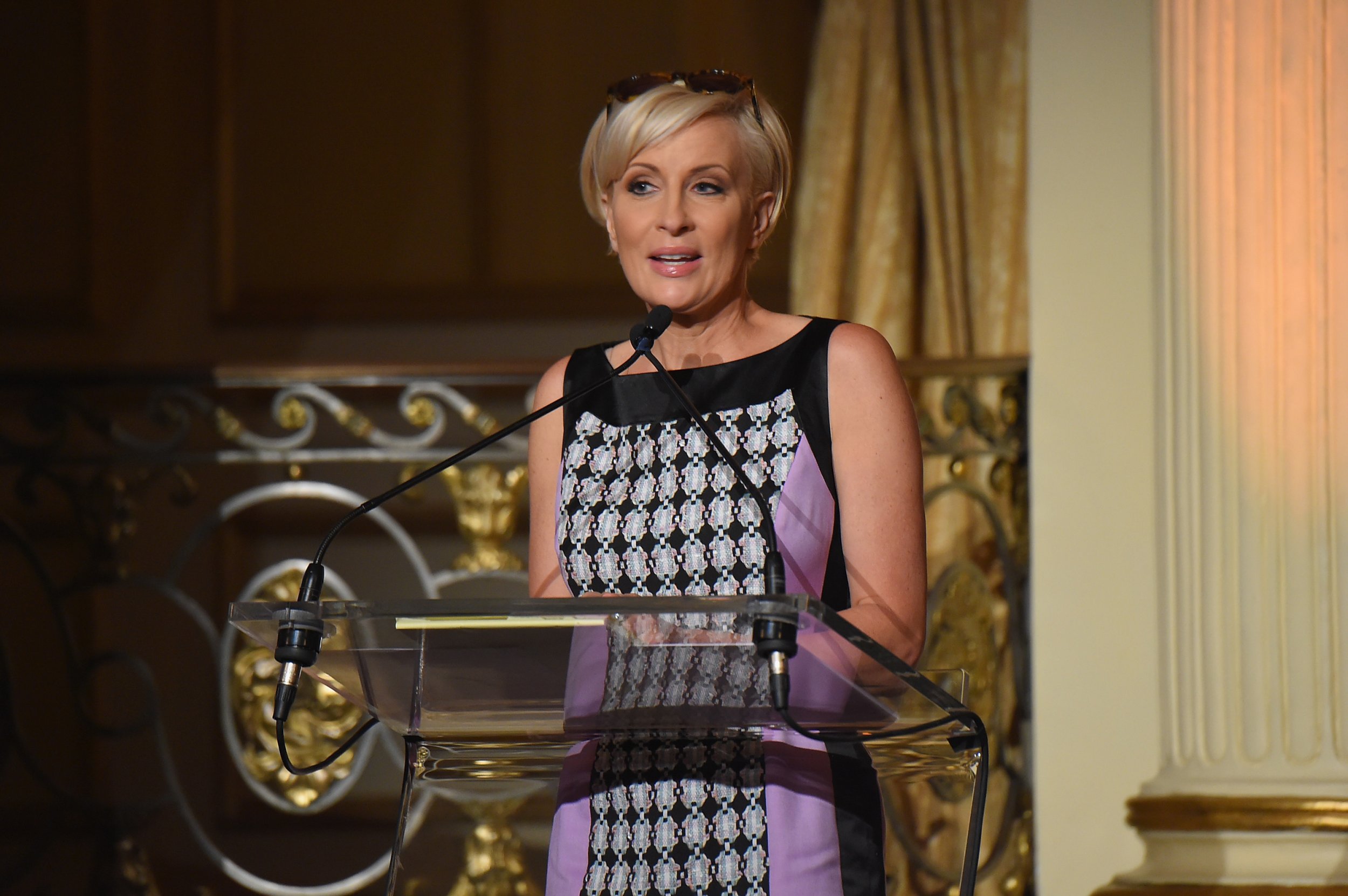 In the 24 hours since a gunman terrorized GOP lawmakers and staffers in Alexandria, Virginia, finger-pointing has taken center stage on many cable news and media outlets across the country. During Thursday morning's Morning Joe on MSNBC, both U.S. Representative Mark Sanford (R-S.C.) and co-host Mika Brzezinski put some of the blame for the shooting on President Donald Trump.
Though neither accused the president outright of maliciously stoking the country's political divisions, each had a take on what led up to now-deceased shooter James Hodgkinson's terrorizing of a baseball field Wednesday morning. Five people were injured, including House Majority Whip Steve Scalise of Louisiana, in the attack.
During his interview, Sanford said Trump was "partially" to blame because of rhetoric he has used, and in turn setting a poor example for the rest of the country.
"I would argue that the president is at least...partially to blame for demons that have been unleashed," Sanford said, according to Mediaite. "The fact that you have the top guy saying, 'I wish I can hit you in the face. Why don't you and I'll pay your legal fees.' That's bizarre. We ought to call it as such. What I've said back home, some of these people have been frankly weird and different in a town hall meeting. I say what is going on."
Sanford added: "They'll say, 'Look, if the guy at the top can say anything to anybody at any time, why can't I?' I think we all need to look for ways to learn from what happened yesterday and to say, 'Wait a minute, this is a pause moment.' What might I do a little differently in the way I reached out to other members?"
As details about Wednesday's shooting emerged, including Hodgkinson's political affiliations, many questioned if the political left was getting violent. The former Belleville, Illinois, home inspector was a volunteer for Senator Bernie Sanders's presidential campaign last year, and his social media posts included anti-Trump and anti-Scalise outbursts and political cartoons.
Following Sanford's comments, Brzezinski attempted to compare Trump's perceived use of conspiracy theories and "fake news" to the sex scandal involving President Bill Clinton in the late 1990s.
"I know what I am trying to say here, and I'll try and give you a parallel to help you understand," Brzezinski said. "What Bill Clinton did to the issue of sex to an entire generation, I believe this president is doing on issues of decency, on issues of conspiracy theories, on issues of fake news. I think it's that simple, and we're desensitized if we even argue it."
Brzezinski added: "Well, Joe, I think that, very carefully, we have to talk about the added dynamic here. Because you have the right and the left, the extremes on the right and the left. You have fake news. You have conspiracy theorists, who are really muddying the waters. And we have become desensitized.
"We also have a president who pushes fake news and conspiracy theories. From birtherism to promoting violence on the campaign trail," Brzezinski went on. "I mean, this is the new dynamic here. I'm not putting anything squarely on the president, but I have to say that this is the new added dynamic to what is a very dangerous climate."