Mika Brzezinski, host of MSNBC's Morning Joe, blasted President Donald Trump Thursday as "warped" and "caveman-like" following his return from a summit with North Korean leader Kim Jong Un in Singapore.
"He's ignorant, he's warped, he's obsessed with money and sex and he finds power in those two things, and that is the strategy of this president," she said. "It's base and caveman- like and I'm not going to pretend to dance around questions to be objective…" she said.
"It is clear the president is stunningly ignorant," she added. "Probably the most ignorant president we will ever have."
Brzezinski's comments come after Trump claimed in a Fox News interview that aired Wednesday night that parents of Korean war veterans approached him during his 2016 presidential campaign and said "When you can, we'd love our son to be brought back home—you know, the remains."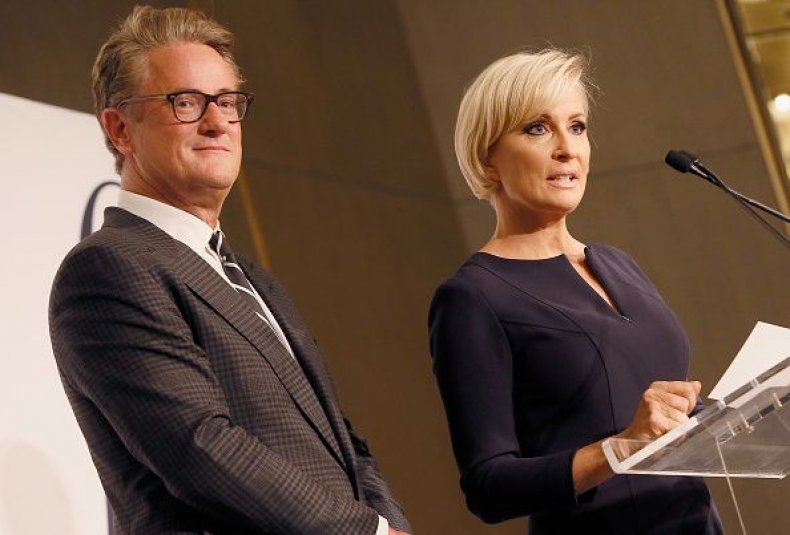 Trump's remark drew criticism from social media users who pointed out the parents of Korean war veterans would've been over 100 years old at the time of Trump's 2016 campaign.
Trump has been a vocal critic of Brzezinski and Morning Joe co-host Joe Scarborough. "Crazy Joe Scarborough and dumb as a rock Mika are not bad people, but their low rated show is dominated by their NBC bosses. Too bad!" Trump tweeted in July 2017.
In June 2017, Trump tweeted, "I heard poorly rated @morning_joe speaks badly of me (don't watch anymore). Then how come low I.Q. Crazy Mika, along with Psycho Joe, came to Mar-a-Lago 3 nights in a row around New Year's Eve, and insisted on joining me. She was bleeding badly from a face-lift. I said no!"
Brzezinski responded to tweet on Morning Joe when she called the insults "fascinating and frightening and really sad for our country."
Brzezinski concluded her criticism of Trump Thursday by saying, "There's right and there's wrong and everyone knows the difference. "Let's stop playing games—there's no question here."
Jeffrey Sachs, a professor of health policy at Columbia University, who was on Morning Joe when Brzezinski began to criticize Trump said the president is "delusional."
"He's living in his own world, and I think that has to be put up there as another explanation," he said