President Trump's Mental Health Is Deteriorating Amid Mueller Investigation, 'Morning Joe' Claims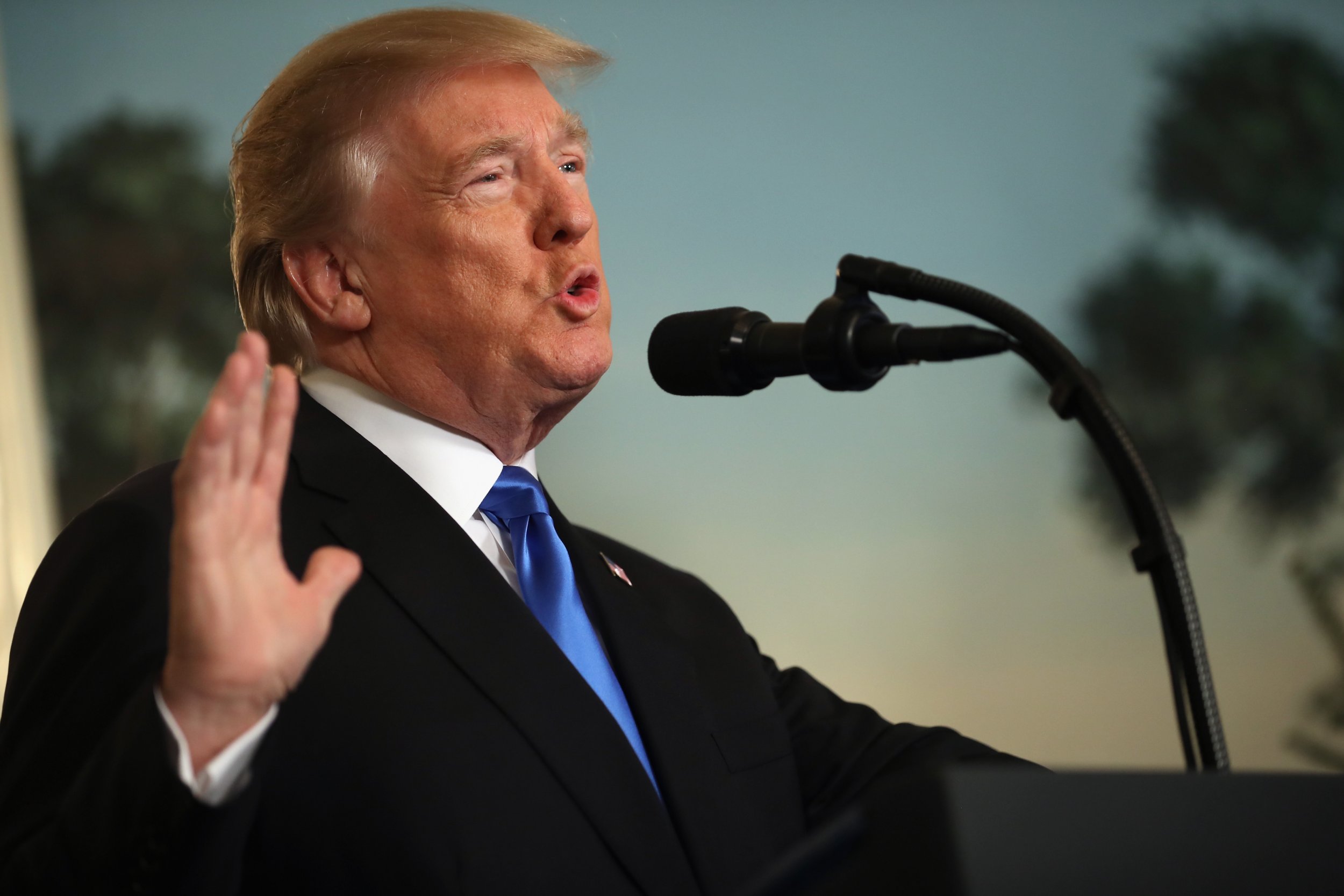 President Donald Trump could be suffering from stress and diminished mental capacities, MSNBC's Morning Joe contributors suggested Thursday.
On Wednesday, the president appeared to slur words during a speech announcing his decision to move the U.S. Embassy in Israel to Jerusalem. The show's contributors now question his physical fitness, saying they partly attributed Trump's condition to the stress of special counsel Robert Mueller's investigation into whether the Trump campaign acted inappropriately in reaching out to Russia before the 2016 election.
Political commentator Mike Barnicle said "that impairment is chilling" to see in a president. The White House has dismissed questions about the struggled speech, saying Trump had a dry throat.
"When you consider [President Trump's] age, his physical condition, he does not look in great physical shape and hasn't for some time," Barnicle said. "The anxiety, the worry, the burden of knowing that Bob Mueller and the special prosecutor is out there investigating nearly every aspect of his life and his family's financial life—and the fact that, you know, he doesn't really know the mechanics, the nuts and bolts, of what he's talking about a lot of times."
Co-host Mika Brzezinski observed that Trump "seemed like he was almost hanging on to the prompter and hanging on to the words." She said the "struggle" was scary to see, though White House spokesman Raj Shah rejected the idea that Trump was suffering from any ailments during the speech.
"His throat was dry," Shah said. "There's nothing to it."
The most recent speculation about Trump's physical health comes one week after co-host Joe Scarborough questioned whether Trump was struggling with early stages of dementia. Scarborough remarked that Winston Churchill "was at the top of his game" at 71 and expressed doubt that Trump's speech could have diminished so rapidly, unless he was losing his mental capacity.
Scarborough's mother struggled with dementia for a decade. The MSNBC host continues to worry that Trump is showing a similar pattern with outlandish behavior, a perceived mental decline and inability to speak.
Scarborough suggested last week that Trump was "mentally unfit" after the president implied in a tweet that Scarborough killed his intern in 2001. When Scarborough was a Republican congressman in Florida, his intern, Lori Klausutis, was found dead in his district office after falling and hitting her head. A medical examiner did not find signs of foul play, and there is no evidence that Scarborough had anything to do with the death.
"There are many things that you don't take personal from people who are struggling with certain issues because their personality changes," Scarborough said. "That's something I've dealt with in my family, and you sit there and say, 'OK, that's not the person I knew.'... In this case, Donald Trump has control of nuclear weapons, and if we can't talk about this now...I don't know when we can talk about it."